Colorado's Best Ski Package Lifts Off at Hotel Colorado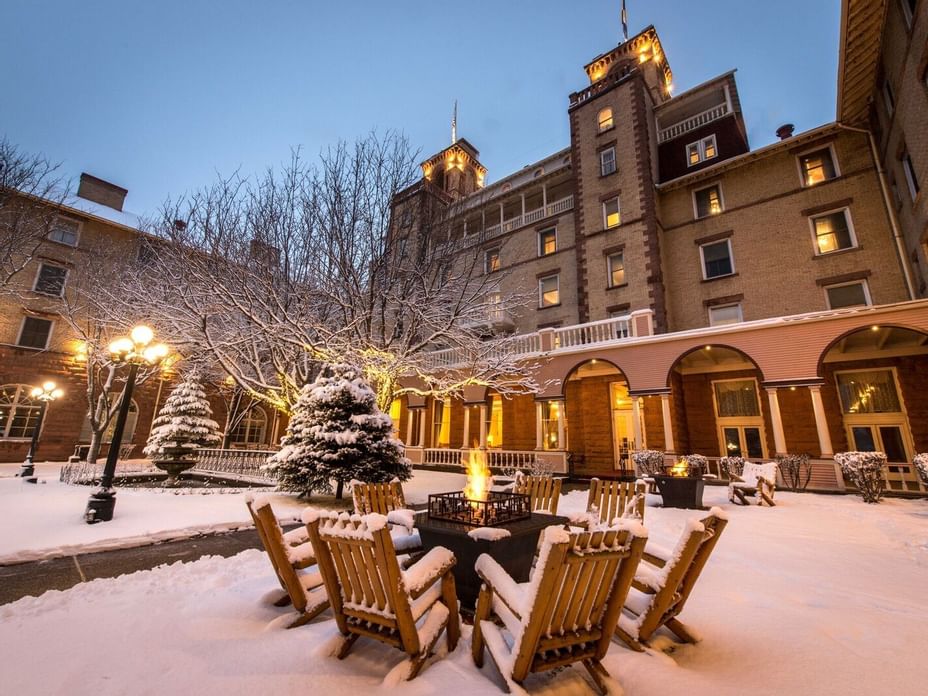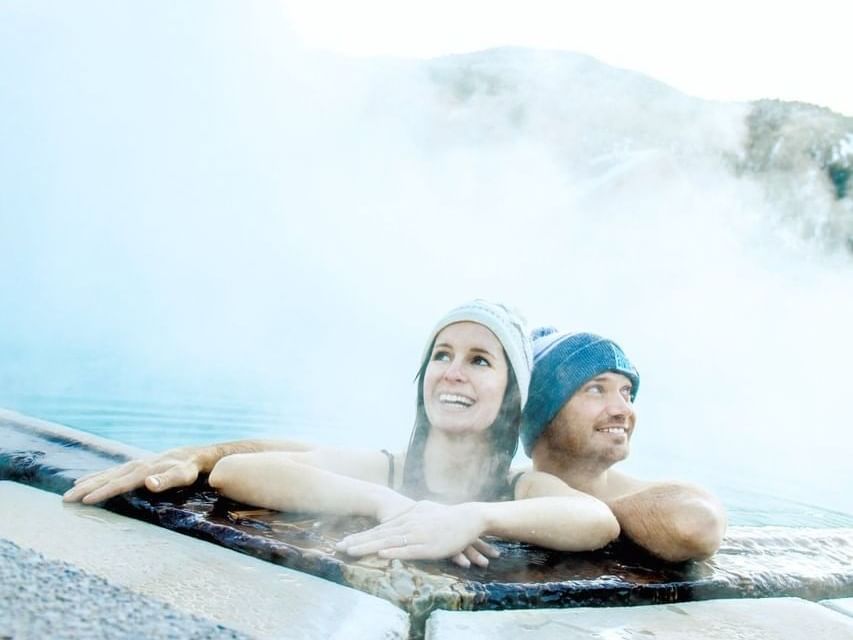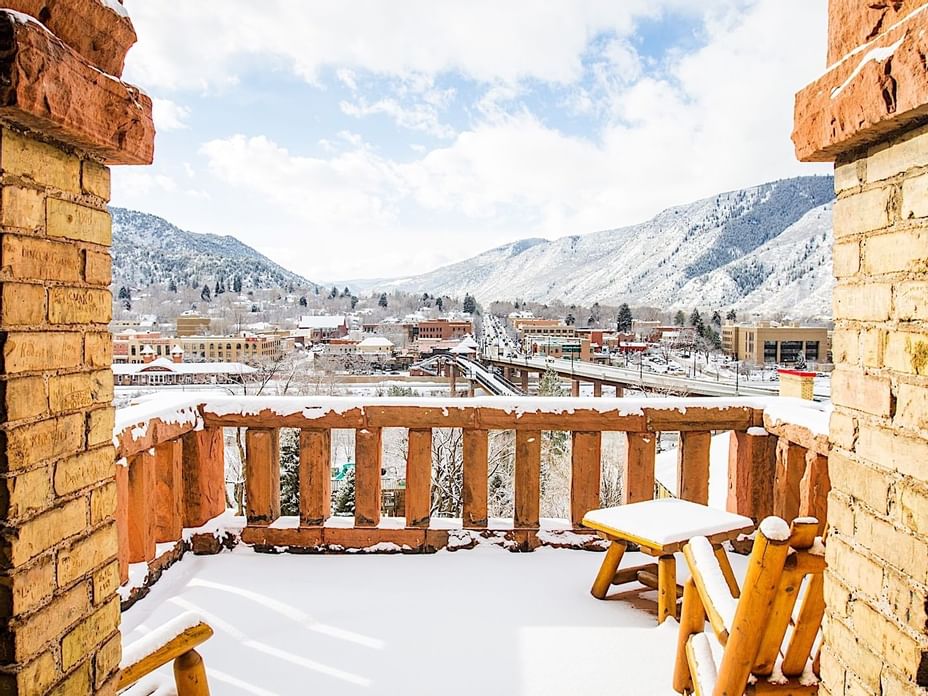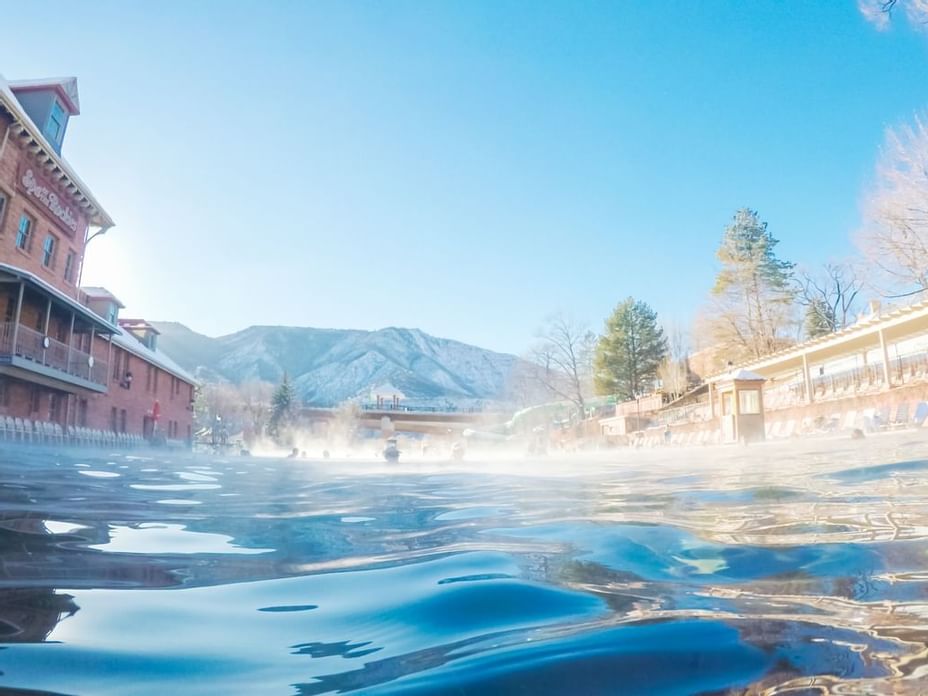 When it comes to winter activity/lodging packages, Ski Swim Stay is synonymous with Glenwood Springs. Few remember when this favorite deal was first rolled out. A Colorado ski industry staple, it is still considered one of the best ski vacation values in the state. When combined with a stay at historic Hotel Colorado, it only gets better.
The three-pronged, triple-S package includes everything active families require for an outstanding winter holiday in Glenwood Springs. Here's the breakdown.
Ski. The sport remains family-friendly when you ski or ride at Sunlight Mountain Resort. With lift tickets among the most affordable in all of Colorado, you get a full day of fun at half the cost of the mega-resorts. Ski Swim Stay packages are ideal for families, especially those with preteens and younger. With each paying adult, the package includes a free lift ticket for kids 12 and under. Whether you have a gang of seasoned skiers or a gaggle of newbies, there is plenty to put a smile on the face of everyone in the family. The resort boasts one central lodge, 72 trails, 700+ acres, a 2,000-foot vertical drop, approximately 250 inches of snow in a year and more than 300 days of sunshine! With numbers like that, it's no wonder Ski Swim Stay is fresh year after year.
Swim. What gives Ski Swim Stay an edge over other packages is the part tucked in the middle: swimming, playing, splashing and relaxing at Glenwood Hot Springs Pool. The world-famous attraction is conveniently located across the street from Hotel Colorado. On cold winter days and nights, the two enormous pools are shrouded in a cloud of steam. The smaller of the two is a toasty 104˚F, and the giant pool with lap lanes and a diving board is a play-friendly 93˚F. Admission to the hot springs pool is included with every Ski Swim Stay package, making it easy to partake in post-slope warm water therapy. Relax almost any time of day as Glenwood Hot Springs Pool is open from 9 a.m. to 9 p.m.
Stay. From the starting gate to the finish line, booking a Ski Swim Stay package at Hotel Colorado in Glenwood Springs is a winning move every time. The hotel features an array of guest rooms including multi-room suites, perfect for families who want to spend time together and also have some privacy. The historic property also offers other welcoming amenities like grab-and-go breakfast and coffee at Legend's Coffee & Gift Shop or dine-in breakfast, lunch and dinner options at Hotel Colorado Restaurant & Bar. Visitors can even catch entertainment on the weekends in the bar. For those who want to explore the hot springs town more thoroughly, Hotel Colorado is situated in the heart of downtown. Additional dining and nightlife are just a short stroll over the pedestrian bridge.
Reserve Ski Swim Stay packages now through April 3, 2022. Some restrictions apply. Book your Hotel Colorado Ski Swim Stay Package today!