Spring Skiing and Other Fair Weather Fun in Glenwood Springs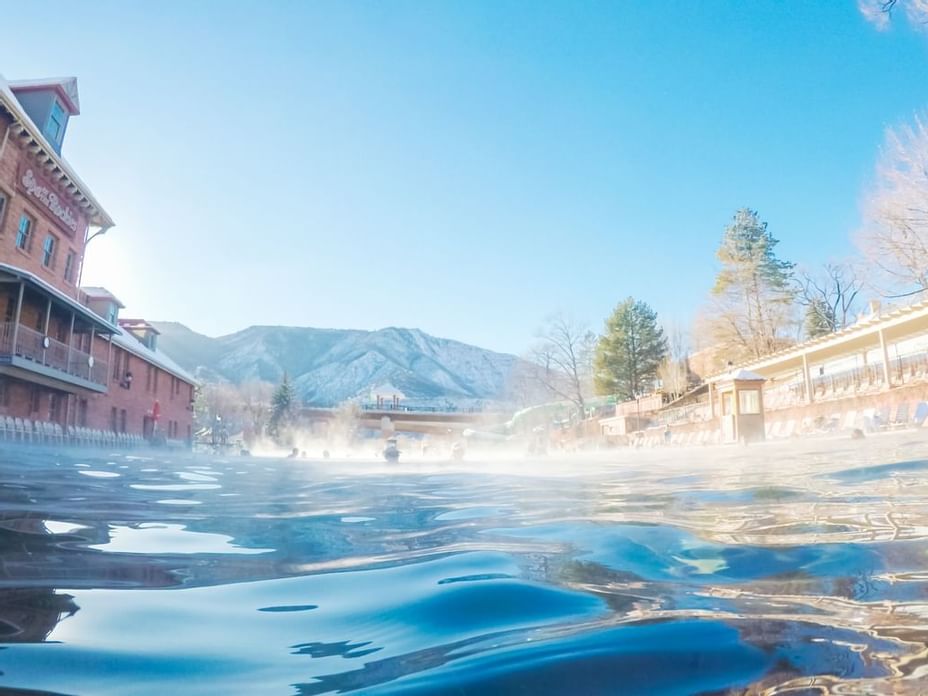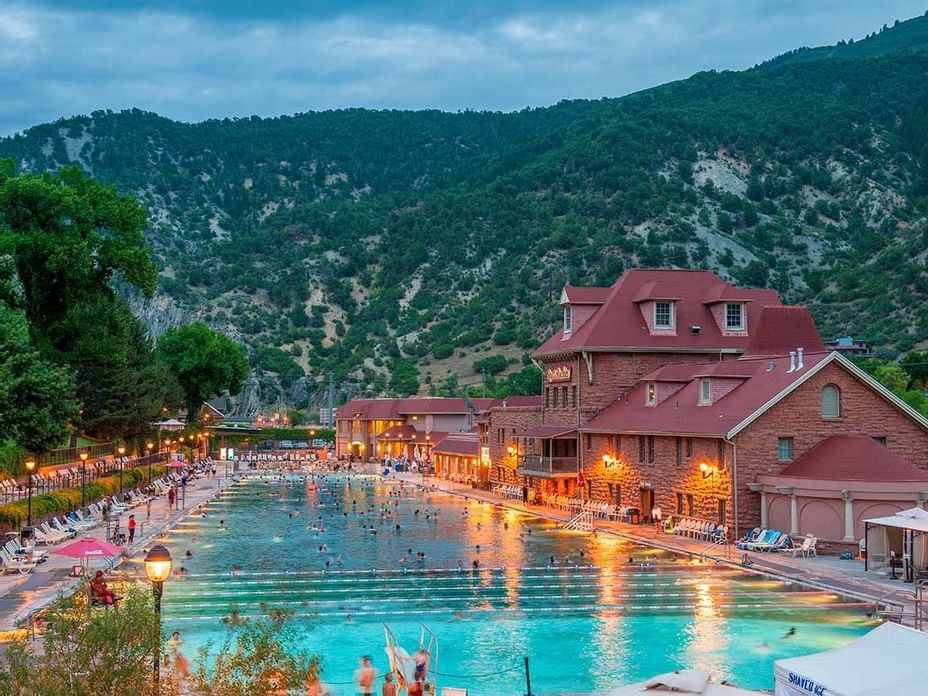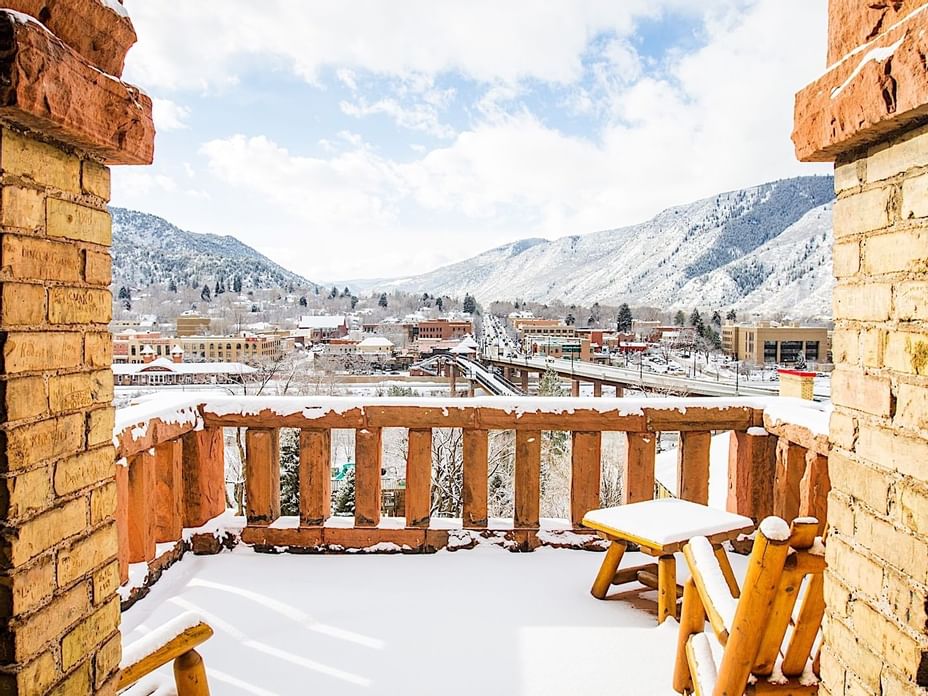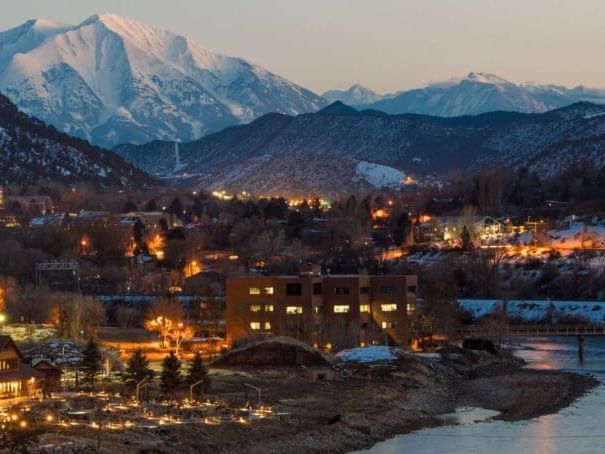 While the official beginning of spring is still a few weeks away, the conditions are already ideal for outdoor recreation in Glenwood Springs. Temperatures typically fluctuate between button-your-coat cold to ready-for-shorts warm. Make the most of the season with Hotel Colorado Ski Swim Stay packages that feature spring skiing at Sunlight Mountain Resort and sunny-day soaking at Glenwood Hot Springs Pool. As a bonus, thanks to the incoming balmy weather, there are even more activity options for visitors to the hot springs town.
Spring Skiing & More
Some of the most prolific precipitation arrives at this time of year. Colorado ski areas, including Glenwood's own Sunlight Mountain Resort, always welcome late-season snows that recharge the slopes with fresh powder for skiers and snowboarders. Fortunately for travelers, spring snowstorms move in and out of the area quickly with blue skies and sunny weather making a swift return. The combination of new snow and warm sunshine is the perfect setup for idyllic Colorado spring skiing. Hotel Colorado Ski Swim Stay packages also make it easy to take advantage of great springtime rates for lodging and skiing. In addition to overnighting at Hotel Colorado, the Ski Swim Stay package includes lift tickets to Sunlight Mountain, with children 12 and younger able to ski for free!
Skiing isn't the only great option for springtime recreation. Fishing is another extremely popular sport in the two-river town. As the weather heats up, anglers return to the shores of the Roaring Fork and Colorado rivers to cast away for rainbow and cutthroat trout. With runoff season still months away, spring is perfect for wading and shore casting. Other Glenwood Springs activities to consider on temperate days include hiking and biking. Off-road trails are still snow-packed, but the paved 42-mile Rio Grande Trail is snow-free for easygoing walks and rides.
Sunny Soaking
Another key component of Hotel Colorado Ski Swim Stay packages is admission to the world-famous Glenwood Hot Springs Pool, open daily from 9 a.m. to 9 p.m. A year-round attraction, spring is an especially sublime time for soaking. There's still enough chill in the air to make taking a dip in the geothermal waters feel like being wrapped in a comforting liquid blanket. While mornings are often brisk, afternoons heat up quickly. It's not unusual to see the mercury climb into the 50s and 60s by midday. When it does, get an early start on your tan by sunbathing on the deck at the historic hot springs.
When not soaking, spring days are also perfect for strolling Glenwood's downtown, just a short walk over the pedestrian bridge from the hotel. Shop for souvenirs at local stores or sit down for a meal at Glenwood Springs restaurants. Hotel Colorado also has exceptional retail and dining opportunities. In addition to barista-perfected coffee beverages, Legend's Coffee and Gift Shop sells keepsakes like Teddy Roosevelt stuffed bears and other specialty gifts. When it comes to serving up something delicious, count on Hotel Colorado Restaurant and Bar for signature cocktails and satisfying meals from breakfast to dinner.
Your fair-weather spring fling begins at Hotel Colorado in Glenwood Springs. Learn more and make plans to stay today!