Top 5 Dog-Friendly Locales in Glenwood Springs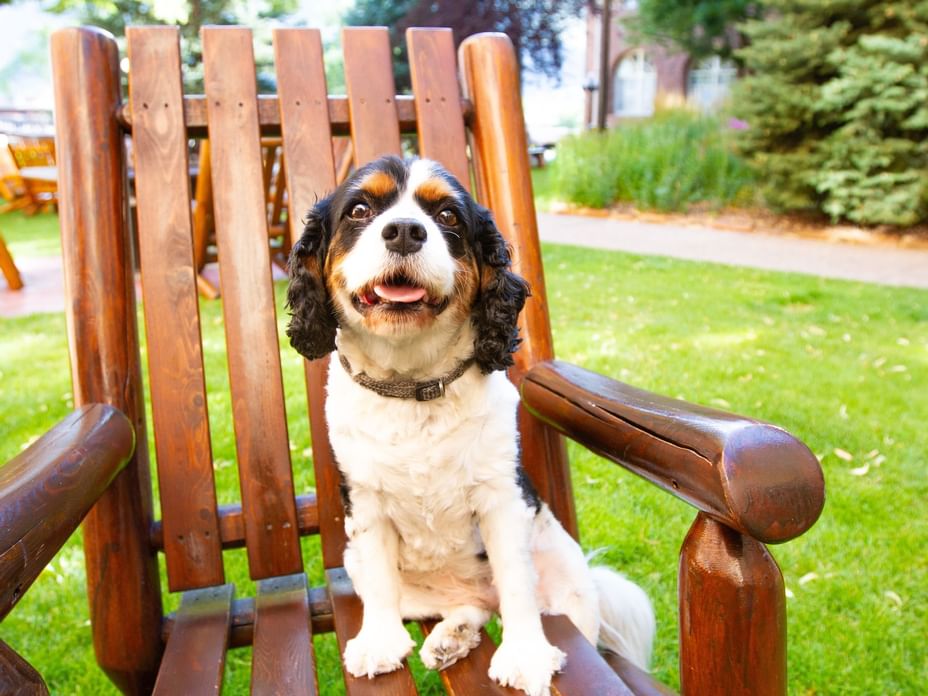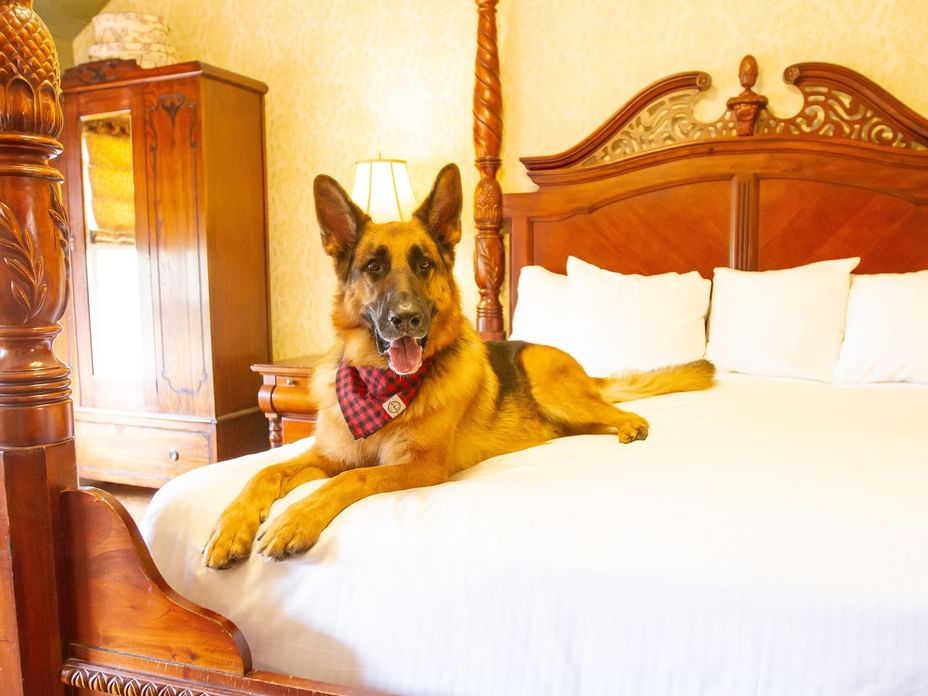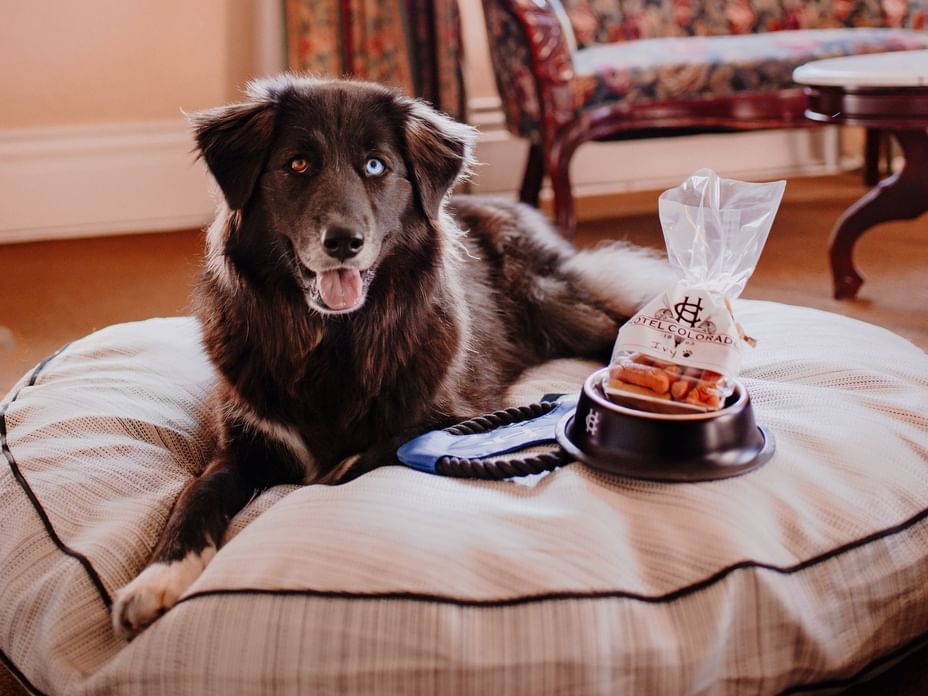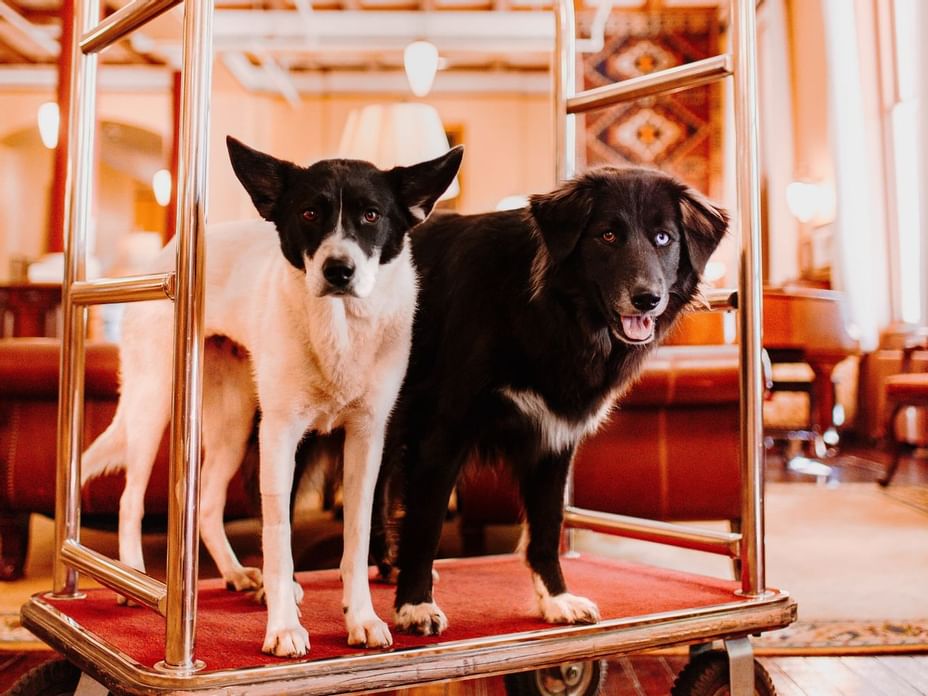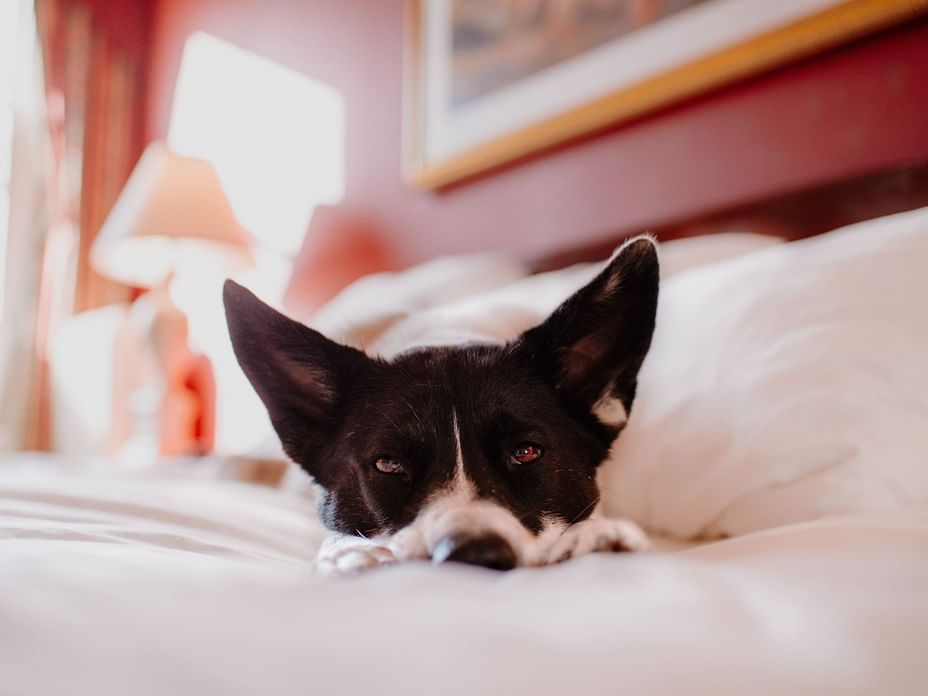 Dogs are a familiar sight at Hotel Colorado. It's not uncommon to see pooches alongside people in the lobby, hallways and on the grounds. That's because the historic property takes the hassle out of traveling with fur babies. Hotel Colorado's Doggy Destination package includes everything you'll need when vacationing with your pet. In addition to biscuits available 24/7 at the front desk, pets receive pampered treatment with amenities such as an in-room comfy dog bed and pet bowls for use during visits, as well as a keepsake doggy toy to play with and take home.
Well Behaved is Welcome Back
As you explore Glenwood Springs, remember to practice good pet etiquette. Keep dogs on leashes where necessary and always pick up after your pooch. It's best to come prepared but if you forget bags, many of Glenwood Springs' most popular trails have pet waste bags at the trailheads. Just be sure to toss them into trash bins and not leave them trailside.
Pet-Friendly Places in Glenwood Springs
Glenwood Springs Dog Park. Tucker out Fido with a high-energy game of fetch at Glenwood Springs Dog Park located along the Rio Grande Trail. This fenced-in park is the perfect place to toss a ball or fling a Frisbee. The park provides ample room to run as well as playground equipment to satisfy even the most curious of canines.
Red Mountain Trail. It's a four-mile hike from the base to the summit and back, allowing both pups and people to stretch their legs. On this trail, you'll surely meet other dog-walkers as you trek up Red Mountain, but you might also encounter a variety of wildlife including quail, mule deer and black bear. If your dog tends to give chase, keep him on a lead. Because this hike is on the longer side, come prepared with snacks and hydration for your hound as well as for yourself.
Rio Grande Trail. A paved trail, the Rio Grande connects Two Rivers Park in Glenwood Springs with towns along the Roaring Fork River all the way to Aspen. It's easy to hop on and off for walks of various lengths. If your dog is a swimmer, there are spots where he can get his paws wet or go all in. Keep in mind river flows increase substantially during spring runoff from May through June.
Mitchell Creek. The singletrack track located above the fish hatchery in Glenwood Springs is steep and rugged; it features fallen trees and rocks to scramble over, as well as multiple creek crossings. Mitchell Creek is a great trail to hike with bigger dogs that can handle the rough terrain. To avoid encounters with animals in their natural habitat, consider collar bells to alert wildlife of your dog's presence.
Downtown Stroll. As you wander Glenwood Springs, you'll notice many stores have water dishes set out for thirsty pooches during the warmer months. Downtown is dog-friendly with furry friends enjoying the social atmosphere around Bethel Plaza, Seventh Street and Grand Avenue. Many shop owners even welcome dogs inside to browse with their owners but check with proprietors beforehand to be sure it's okay.
For a barking good time, Glenwood Springs is the place to go! Learn more and book your Hotel Colorado stay today.

Photo Credit:
1 & 2: Kristen Keefer Photography
3, 4 & 5: Ariana Kitzberger @trailsanddogs