Weddings at the Hotel Colorado
Beautiful, Elegant Weddings in Glenwood Springs
At Hotel Colorado, we've helped create enchanting weddings for more than 125 years. On one of the most important days of your life, you shouldn't have to concern yourself with details - that's where our legendary service comes in.

From helping bring your wedding-day vision to life to offering the perfect menu for your special day, our experts are on hand to serve you. With a wedding at Hotel Colorado, you can rest assured that every detail will be expertly handled.

Our all-inclusive professional amenities will dazzle you and your partner on your special day. Hotel Colorado is committed to delivering the most magical, thoughtful experience possible - after all, we've been helping couples mark this incredibly important milestone for generations.
Your Wedding Dreams Come to Life at Hotel Colorado
Our historic hotel is the perfect venue for an elegant, magical wedding. Our gorgeous mountain setting provides the backdrop for a romantic celebration with you and your partner at the center, and our award-winning service will dazzle you every step of the way.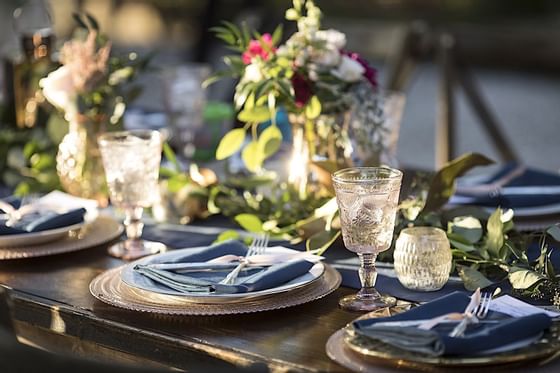 Refined Cuisine for Your Special Day
Our Executive Chef has crafted a unique, tasteful menu to dazzle you and your guests on your wedding day. Each and every menu item, from starters to main courses, will be thoughtfully and expertly prepared with one goal in mind: Your utmost satisfaction.

Please contact our Sales & Catering Department at 970-928-3785 with questions, or view some sample wedding menus to see how we can make your special day even more memorable.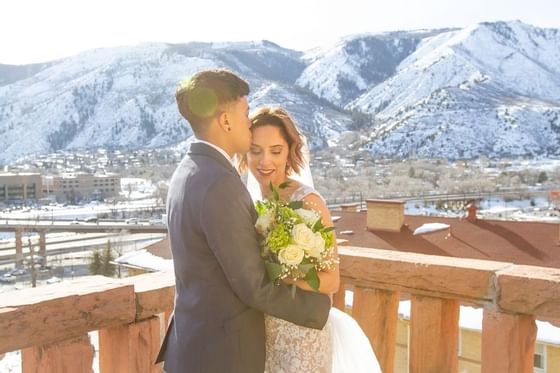 Versatility That Inspires
Our historic hotel is enchanting any time of year, providing a captivating setting for weddings in each and every season. Our floral-lined courtyard, with its sparkling fountain and fresh mountain air, is the perfect romantic backdrop in the spring and summer months. Winter, one of our favorite seasons in Colorado, brings a background of snow-capped mountains, thousands of sparkling lights, and cozy touches around every corner to dazzle you and your guests. In any season, our six well-appointed special-event rooms provide the perfect setting for up to 250 guests. All it takes is one look, and you'll fall in love.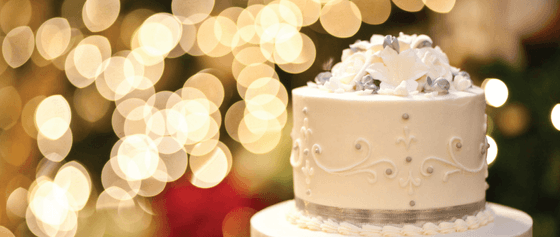 A Commitment to Full Service
Don't let a single care get in the way of celebrating your love. Whether you're marking the milestone of marriage, renewing your vows, or celebrating a very special anniversary, our staff will deliver an enchanting, exceptional experience.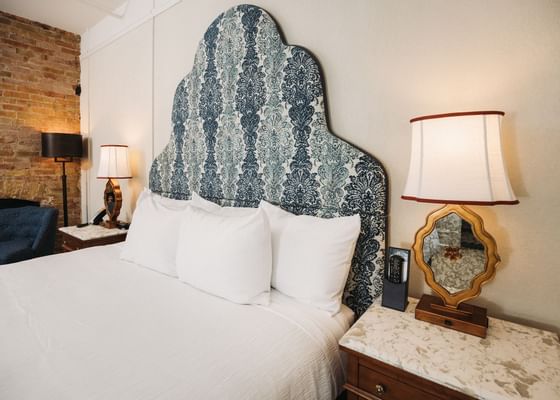 Accommodations That Will Delight
Our 130 newly renovated guest rooms are beautiful settings to take a night's rest, and our spectacular suites will provide the perfect respite for you and your partner after a long, blissful day of celebrating your love. From chocolate-dipped strawberries and champagne at your bedside to awe-inspiring views from your room's window, you'll find that our accommodations will sweetly and elegantly enhance your special day.

Your guests will love stepping back in time in our historic hotel, reading about our famous guests over the last century and enjoying the pleasure of well-appointed rooms and excellent service.
If you're ready to have a conversation about how Hotel Colorado can create the perfect wedding day for you, please contact us today!