1st Quarter Employee of the Quarter (Back of House) – Greg Avila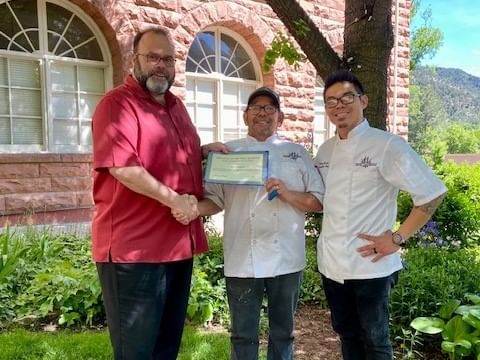 Hotel Colorado is excited to announce our Employee of the Quarter for Quarter 1, Back of the House, is Greg Avila, Lead Cook. Mr. Avila has been employed at Hotel Colorado for over seven years.
Mr. Avila has five pets, three cats and two dogs. If he could learn to do anything, it would be to learn to fly a plane. Greg's favorite activities are fishing and hunting.
Greg is always very positive and has been a consistently hard worker we can rely on. He is always very helpful and takes a great deal of pride in his work and in the Hotel.
Thank you, Greg, for being such a wonderful example to our Culinary Staff! You richly deserve this honor!