1st Quarter Employee of the Quarter (Front of House) – Jessie Roy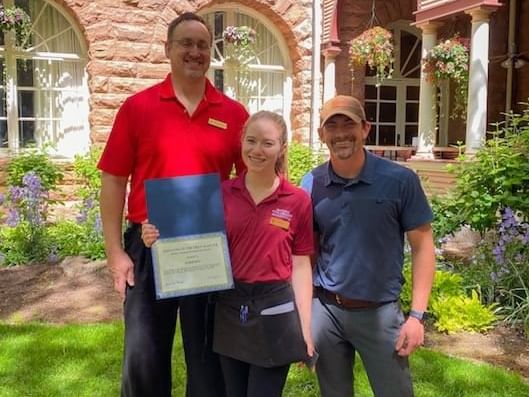 Hotel Colorado is excited to announce our Employee of the Quarter for Quarter 1, Front of the House, is Jessie Roy, Restaurant Server. Ms. Roy has been employed at Hotel Colorado for almost nine months.
Jessie has two pets, a dog named Champ and a cat named Callie. She loves the outdoors and her favorite activities are snowboarding and hiking. A perfect day for her would be to be outdoors surrounded by good people.
Ms. Roy is always bubbly and a delight to be around. Her coworkers said she makes work fun while putting smiles on everyone's faces.
Thank you, Jessie, for being such a wonderful coworker! You richly deserve this honor!