1st Quarter Employee of the Quarter (Front of House) - Marian Cole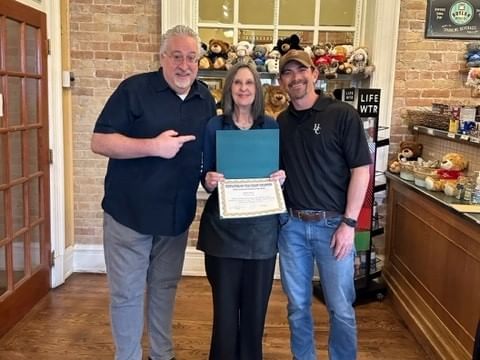 The Hotel Colorado is thrilled to announce our Employee of the Quarter First Quarter 2023 Front of House is Marion Cole, Legends Barista! Mrs. Cole has been employed by the hotel for over 15 years. She is originally from Stuttgart, Germany. Her first paying job was at 16 in Germany as a pharmacy assistant/apprentice. She has three dogs named Harvey, Delilah, and Moose. In fact, her idea of a perfect day is to sleep in and cuddle with her dogs. If Marion could learn to do anything, it would be pottery.
Marion was nominated because she treats the guests like family & always is on top of things. She is never late and has rarely missed a shift.
Thank you, Marion, for taking such good care of our guests! We are excited to recognize your contribution to the success of Hotel Colorado!