2nd Quarter Employee of the Quarter (Back of House) – Elizabeth Angel Sanchez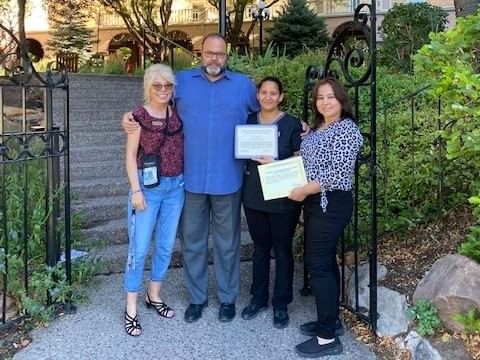 Hotel Colorado is excited to announce our Employee of the Quarter for Quarter 2, Back of the House, is Elizabeth Angel Sanchez, Housekeeping Supervisor. Ms. Angel Sanchez has been employed at Hotel Colorado for over four years and had worked with us previous to her current employment.
Ms. Angel Sanchez is originally from El Salvador. Her favorite food is pupusas. Her favorite place to be is camping. Her idea of a perfect day is taking her kids shopping.
Elizabeth is a vital member of the housekeeping department. Most recently, she has shown her commitment to this hotel by her hard work she put into getting the renovated rooms cleaned. These rooms were DIRTY after the work done. The bathrooms especially required extensive detail cleaning. Elizabeth consistently delivers exceptional results and exceeds productivity expectations. She does this with a great attitude.
Elizabeth is also a great leader. When our Executive Housekeeper took a well-earned vacation, Elizabeth took initiative and ran the department like a pro. She maintained communication with management and the housekeeping operation performed perfectly.
Thank you, Elizabeth, for your exceptional work ethic and leadership! You richly deserve this honor!