April 2021 Employee of the Month - Enedina Noyola Renteria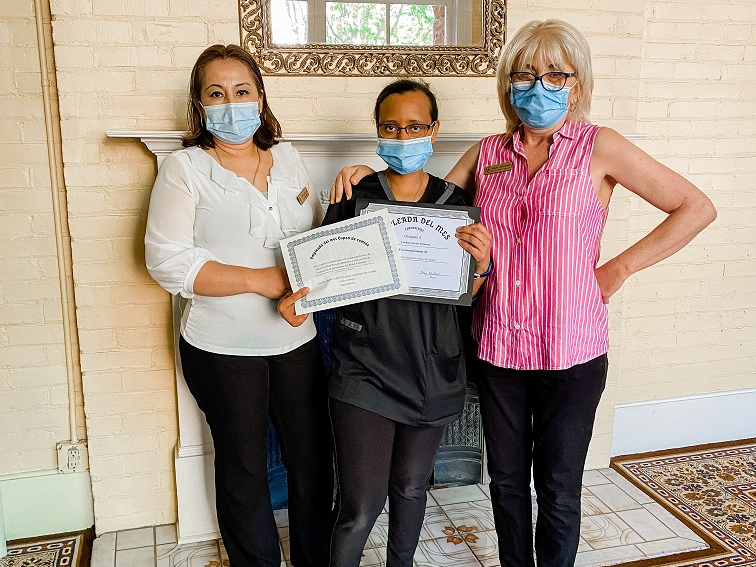 Hotel Colorado is pleased to announce that our Employee of the Month for April 2021 is Enedina Noyola Renteria, Housekeeping Room Attendant. Enedina has been employed at Hotel Colorado for almost two years.
Enedina's favorite activity is cooking, especially desserts. She also enjoys hiking.
Enedina always finishes her rooming list quickly and then volunteers to help others finish their rooms. She is compassionate and always has kind words for everyone. Enedina reacts in a positive way that promotes a constructive environment.
Thank you, Enedina, for all that you do for Hotel Colorado. We are so excited to have you be our April Employee of the Month! A recognition well deserved!