Douglas Metzger Joins Hotel Colorado Restaurant and Bar as Executive Chef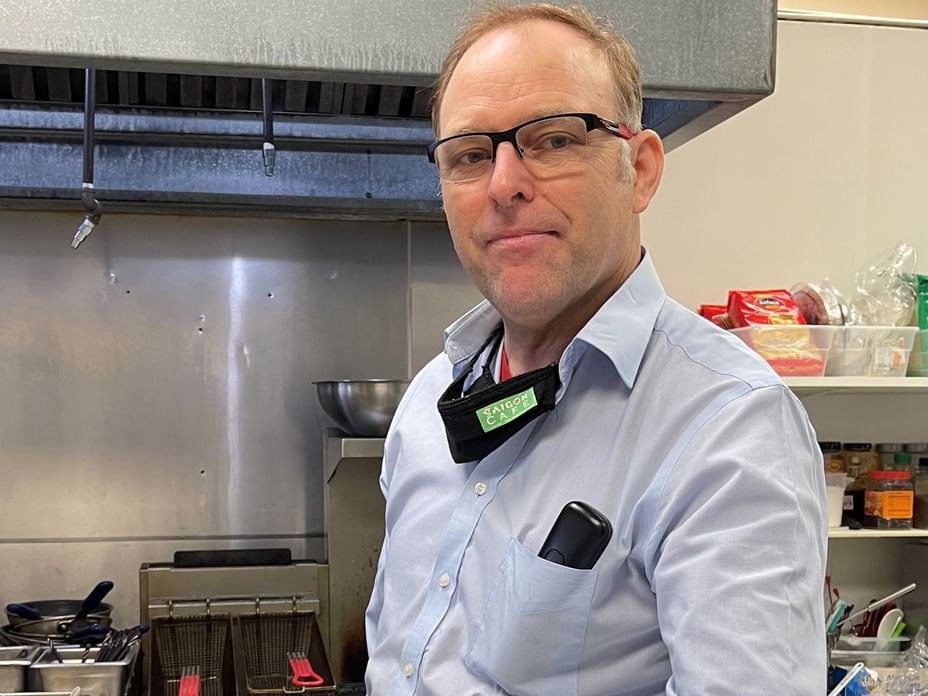 GLENWOOD SPRINGS, Colo. (May 12, 2023) — Industry-veteran Douglas Metzger joins Hotel Colorado restaurant and Bar as Executive Chef, bringing more than 34 years' experience to the "Grand Dame of the Rockies" in Glenwood Springs, Colorado. He begins today, just in time to lead the food and beverage team into the busy summer months.
"We are very excited to have Chef Metzger join our team prior to the opening of our courtyard dining, which is one of our guests' and locals' favorite summer dining locations. I have had the opportunity to work with Chef Metzger and worked with him on creating a signature dining experience for our guests," General Manager Larry MacDonald said. "Chef will be working with Aaron Haga, our Food and Beverage Director, to present new menus for the summer and fall season, offering seasonal and regional fare for our locals and guests visiting from out of town."
The Courtyard at the Hotel Colorado Restaurant and Bar, which recently won the Locals' Choice Gold Awards for Best Outdoor Patio and Best Bartender, opens Memorial Day weekend. Visitors can dine and sip in the beautifully landscaped courtyard beside the koi pond and fountain throughout the summer. There will be live music throughout the summer season along with nightly happy hour seasonal appetizers and handcrafted cocktail specials from 4 to 6 p.m.
"Having a new leader at the helm is just one more reason to plan an outing at the Hotel Colorado Restaurant and Bar, whether that's inside or on the veranda," MacDonald added, "Chef has the ideal combination of experience, skills and commitment to excellence to amplify our food and beverage team members' talents and make them shine."
Metzger's professional career began in 1989 at the Westin Century Plaza Hotel and Tower in Los Angeles where he served as Executive Sous Chef. He was a Chef Instructor at the Los Angeles Culinary Institute and had stints as Executive Chef and Food and Beverage Manager at multiple high-end hotels and casinos. At Eurest/Compass Group, the largest food service management contract company in the world, he was General Manager of Food and Beverage Operations for two retail campuses with six corporate dining cafes and high-volume retail facilities with large-scale campus catering. Most recently, Metzger has owned a restaurant management consulting practice.
He is a Certified Executive Chef accredited through the American Culinary Federation and holds a Certificate in Advanced Hospitality Revenue Management from Cornell University and a Food Safety Preventive Controls Alliance Certificate from the Association of Food and Drug Officials. Metzger has been honored as one of North America's Outstanding Chefs by Chef's 2000 and earned a Certificate of Achievement and Associate in Art Degree from Orange Coast College.
Hotel Colorado is listed in the National Register of Historic Places, is a member of Historic Hotels of America and is nearing completion of an $8 million comprehensive guest room renovation.
Media Contact:
Mandy Gauldin
Peak Communications
mandy@peakcomm.biz