February 2021 Employee of the Month - Wilfredo Salamanca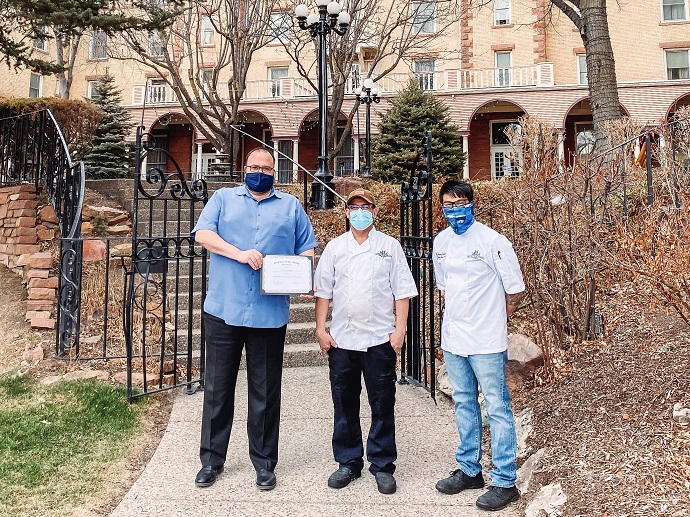 Hotel Colorado is proud to announce our Employee of the Month for February, 2021 is Wilfredo Salamanca, Lead AM Cook. Wilfredo has been employed at Hotel Colorado for 16 years.
Wilfredo's first job was cooking in a restaurant in New York. His favorite activity is soccer.
Wilfredo has developed into one of the hotel's strongest cooks and Lead AM Cook. He has given a lot of support to Executive Sous Chef Franz Garcia and Executive Chef Aaron Haga which has allowed us to reach record breaking numbers for Breakfast and Lunch while growing the reputation and local confidence in our hotel's food & beverage offerings. He is extremely dependable and hardworking and embraces the hotel's goals and strives to exceed them. Wilfredo always shows up with a positive attitude and always performs at a high level.
Thank you, Wilfredo, for all that you do for Hotel Colorado. We are thrilled to have you be our February, 2021 Employee of the Month! A recognition well deserved!