January 2021 Employee of the Month - Tim Parks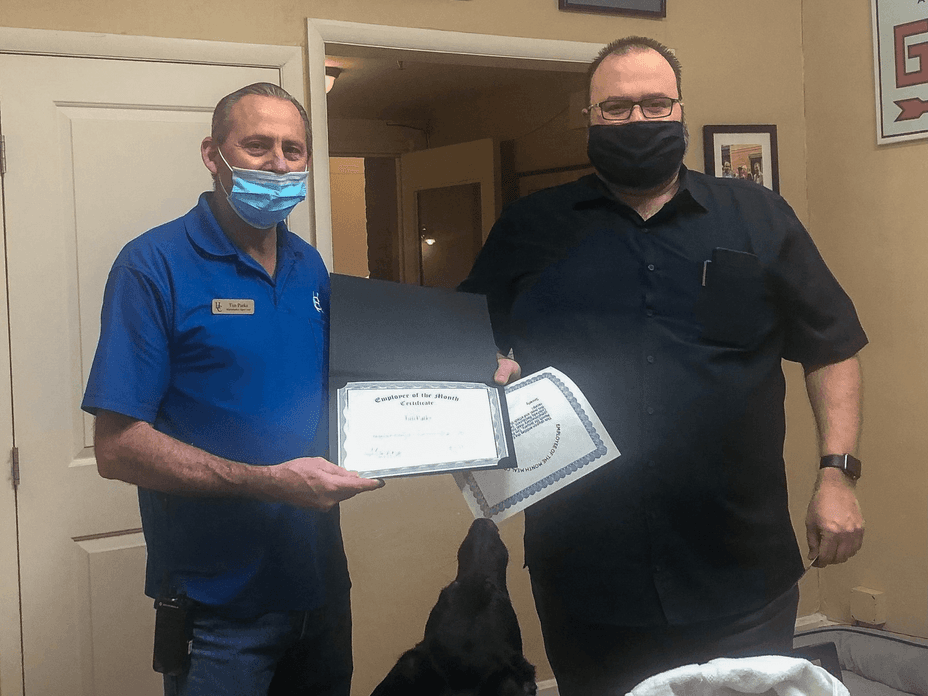 Join us in giving a big shout out to our Employee of the Month for January, Tim Parks! Tim is our Maintenance Supervisor and has been with Hotel Colorado for 2 1/2 years.
Fun fact: Tim is originally from Kansas and he has a Miniature Schnauzer named Toto!
Tim was nominated for Employee of the Month by a number of managers for his top-notch teamwork, leadership qualities, positive attitude, and willingness to jump in at a moment's notice wherever needed. He has shown exemplary customer service and handles all tasks in a timely manner. He was essential in the process of closing and reopening the hotel throughout the COVID-19 pandemic and has earned the respect of his team through his excellent direction. Tim also plays a vital role in overseeing the holiday decoration process and take down at Hotel Colorado, which is no small feat. His organization and efforts to go above and beyond have made the holiday décor at Hotel Colorado the most efficient it has ever been for a tradition so special to us all.
Thank you, Tim, for all that you do for Hotel Colorado. We are overjoyed to have you as our first Employee of the Month in 2021! An accomplishment well deserved!