June 2021 Employee of the Month - Maria Bedolla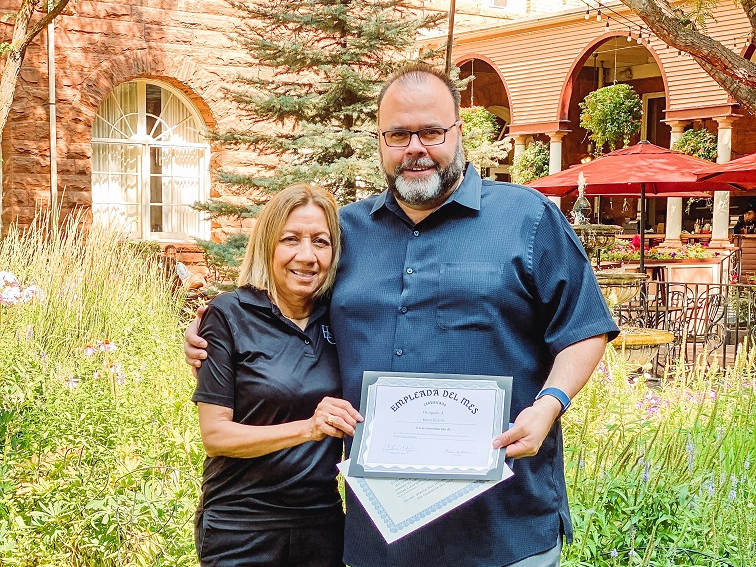 Hotel Colorado is excited to announce our Employee of the Month for June is Maria Bedolla. Ms. Bedolla has been employed at our establishment as a dishwasher for almost 17 years.
Maria's favorite activity is walking and her favorite place to be is in a park.
Ms. Bedolla has become a staple on the culinary team. Maria is one of our full-time dishwashers but does so much more for the team every day. Her bright attitude and great smile are always a welcoming site for her co-workers. Maria has an outstanding attitude on approaching work, and always gets the job done.
Thank you, Maria for keeping everything so clean and polished! We are so excited to recognize you as Employee of the Month. You richly deserve this honor!