Major guest room renovations now underway at historic Hotel Colorado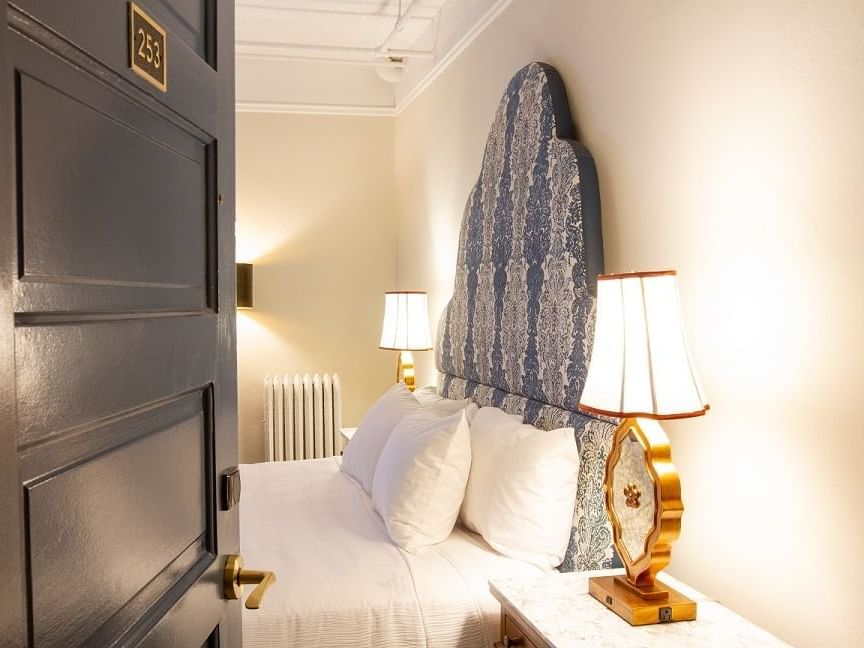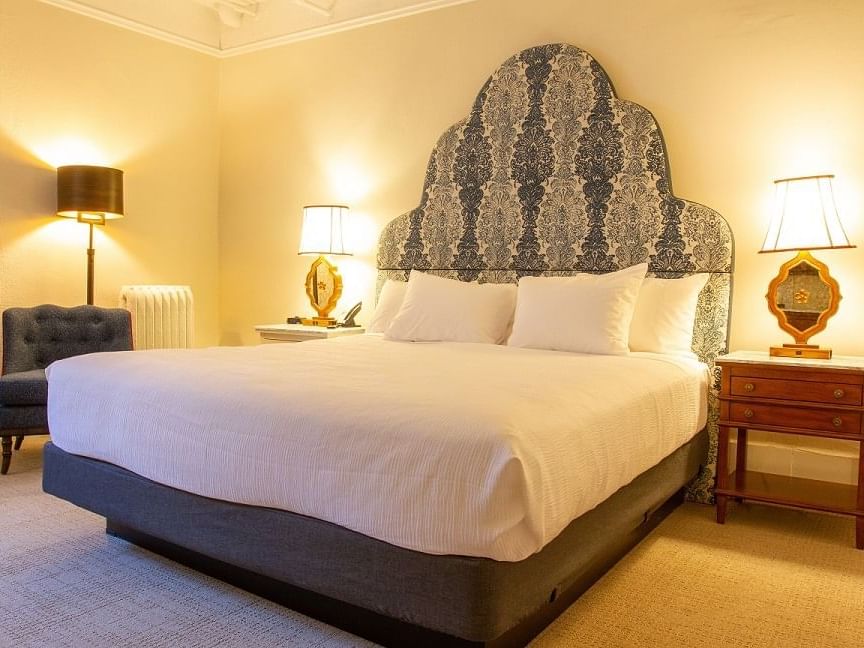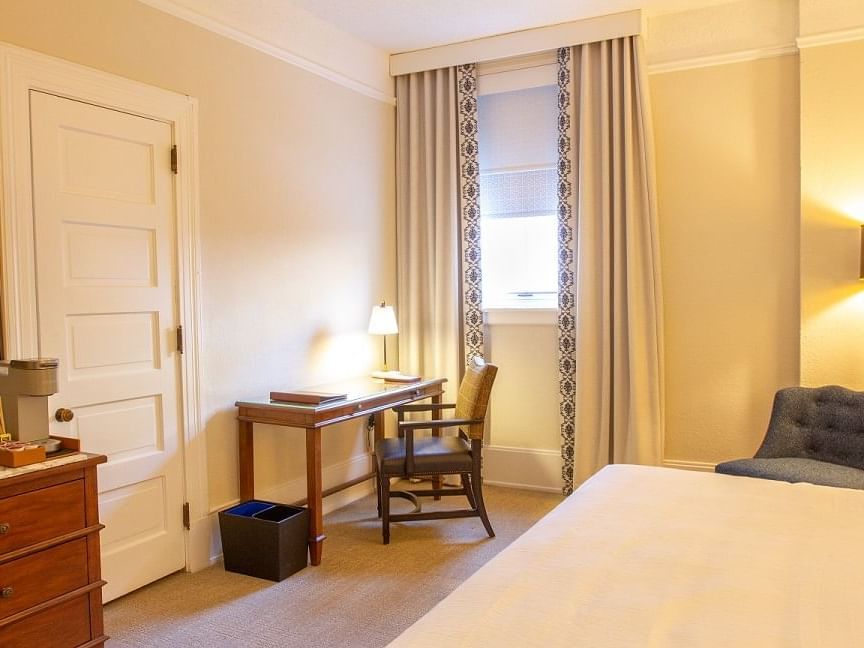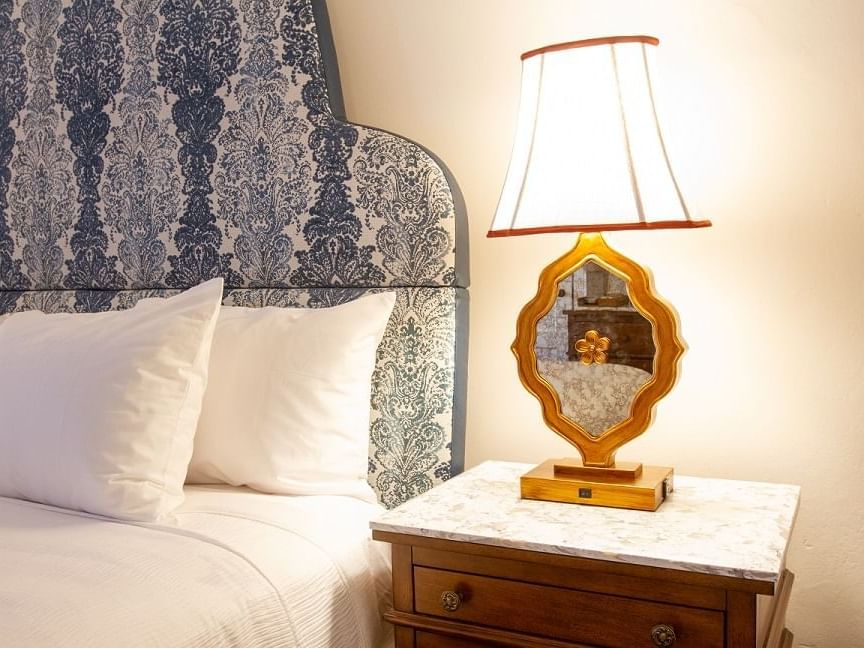 GLENWOOD SPRINGS, Colo. (Feb. 22, 2022) — When Hotel Colorado was built in 1893 by Walter Devereux—a silver baron and one of the early settlers of Glenwood Springs—the West was booming. Glenwood Springs, notable for its healing hot springs, was brimming with potential as a destination for travelers and locals alike, and early settlers capitalized on this potential. Devereux sought to attract the wealthy and elite to his "Grande Dame," as Hotel Colorado was fondly called at the time.
No expense was spared in the construction of the hotel, which included amenities and attractions like tennis courts, a Victorian garden, a bird sanctuary and a stunning indoor waterfall. The hotel has been used as a temporary White House, as a place of healing for the U.S. Navy during the World War II years, and a community focal point from its inception. The current owners, the Melville family, are committed to returning this iconic Glenwood Springs treasure to its former glory.
Hotel Colorado celebrated its 125th birthday in 2018, the same year that the Melville family purchased it from the Bastian family of Wichita. The Melvilles are no strangers to the hospitality industry. Patriarch Ralph Melville started the Mountain Chalet in Aspen in 1954 with three guest rooms. They purchased the 21-room Cristiana Guesthaus in Crested Butte in 2017.
The first phase of a $10 million restoration of the Hotel Colorado soon began, and the community gathered in August 2019 to celebrate improvements to and discoveries in six restored meeting and banquet rooms. Original brick fireplaces were uncovered in four of the rooms—Roosevelt, Garden, Taft and Devereux—during the restoration. Further projects were put on hold during the pandemic.
"We're pleased to share that phase two, guest room renovations, has begun in earnest," family spokesman Craig Melville, Ralph's son, reported. "Though COVID-19 delayed our plans, we are back on track and remain dedicated to giving our 'Grand Dame' the attention and investment she deserves."
In early January, the hotel team began comprehensive floor-to-ceiling remodels in all guest rooms. Upgrades include carpet, paint, window coverings, furniture, mattresses, linens, towels, televisions, telephones, ceiling fans, lighting, fixtures and artwork. All of the furniture has been custom-made to match the period, and respect the heritage, of the hotel's original Italian villa design.
"Though the physical renovations just started, the guest room design team has been working on this for more than two years. There are so many details and options, we wanted to make sure we got everything right," Hotel Colorado president Christian Henny explained.
The room remodels will be done half a floor at a time to minimize impact on guests' experiences during their stays. Throughout the process, the team will catalog all historic furniture and finds; the best pieces will be used in signature suites and everything else of interest saved for a future Hall of History planned for the lower level.
Henny added, "The look and feel of the rooms will be fresh and clean with a classic design that's both modern and appropriate to the period the hotel is modeled after. Everything works together in a way that lets you know how much care was taken rather than giving the impression that items were just chosen from a catalog. It's truly a new era for Hotel Colorado."
In addition, traveling between the floors will become quicker and more accessible. The current service elevator will be replaced with a fully modernized guest elevator, and the existing guest elevator will get a new interior and modernized controls. "Doubling the elevator capacity is a big undertaking, but it's definitely worth the work and investment for our guests," according to Henny.
All guest corridors, including the main stairwell to the lobby, will receive makeovers as well with paint, new carpeting, lighting, artwork and wayfinding and room signage, making it easier and more enjoyable to explore the hotel. New ice and vending rooms will be added for guest convenience, too.
This phase of the room renovations is anticipated to be completed this summer pending no major supply chain issues. At that point, the restoration will continue, adding 14 rooms to the hotel's inventory by splitting some larger rooms and building out three units that have been unused for approximately 30 years.
###
About Hotel Colorado
Located at 526 Pine Street in historic Glenwood Springs, Colorado, Hotel Colorado first opened its doors in 1893. The hotel has been used as a temporary White House, as a place of healing for the U.S. Navy during World War II, and a community focal point from its inception. Today, Hotel Colorado is a beautiful step back in time, inviting guests to enjoy the cool mountain air, exceptional service and legendary hospitality. www.hotelcolorado.com
Media Contact:
Mandy Gauldin
Peak Communications
mandy@peakcomm.biz