5 Reasons Glenwood Springs is Colorado's Best Fly Fishing Destination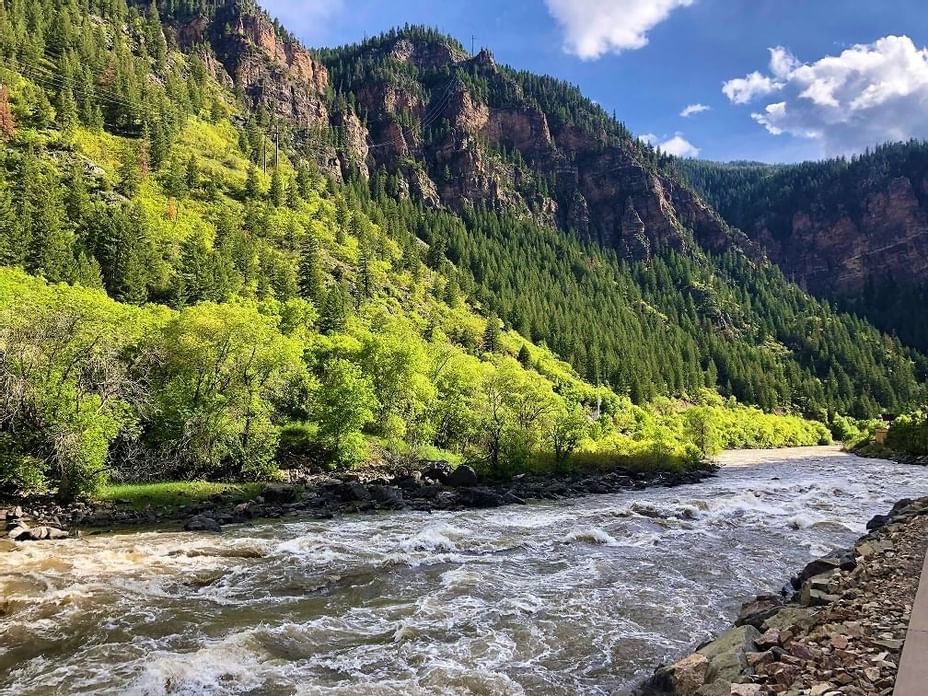 Glenwood Springs is swimming in great places to go fishing. Though it's better known for its geothermal attractions, the town is as attractive to fly fishermen as a midge is to a Rainbow trout.

John Harcourt is the patriarch of Harcourt Fly Fishing 3G, with the 3G representing three generations with over 100 years of combined fly fishing knowledge. According to the senior Harcourt, "Glenwood Springs is a world-class fly fishing destination." Here's why that's the case.

1. Public Access. There are over 40 miles of Gold Medal waters within a 40-mile radius of Glenwood Springs—bodies of water that produce 60 pounds of trout per acre, many 14 inches or larger. In addition to this coveted designation, the area also includes the White River National Forest at its doorstep, boasting some of the most accessible fishing in the country.
2. Multiple Rivers and Streams. Glenwood Springs is home to two rivers, the Colorado and the Roaring Fork, both of which offer ample opportunities for shore and float fishing trips. Other major arteries nearby include the Frying Pan and the Eagle River. Smaller creeks and streams can also be highly productive. Grizzly Creek, Avalanche Creek, Elk Creek, Canyon Creek, Rifle Creek and Deep Creek are just a few in the neighborhood.
3. Experienced Guides. Fly fishing outfitters provide several advantages to guests. Experience, boat handling skills and personality are key qualities to look for in a fishing guide. Not only do guides, like the Harcourts, know the best fishing holes and what's biting on any given day (whether that day occurs in the heat of August or the chill of February), they also act as your fishing coach, local historian and entertaining teller of stories.
4. Still-Water Opportunities. While the rivers around Glenwood Springs are a highlight, lakes add variation. Top locations for still-water fishing include Reudi Reservoir, Harvey Gap, Rifle Gap and a multitude of lakes on the nearby Flat Tops and Grand Mesa. Plan to catch lake trout, brookies, carp, Crappie, Bass, Blue Gill, Northern Pike and Walleye.
5. Making Memories. At the end of the day, whether you caught that lunker or not, it will matter less than the amazing memories you made casting away on some of the best fishing waters in the U.S. Enhance the experience with a stay at the Hotel Colorado. The historic hotel was once the favored accommodations of the ultimate outdoorsman, President Teddy Roosevelt. Today, its central location, comfortable and affordable accommodations, plus proximity to hot springs attractions make it a natural choice for avid sportsmen.

Learn more about fly fishing in Glenwood Springs and make reservations to stay at the Hotel Colorado in Glenwood Springs.