Special Events Calendar
Upcoming Seasonal Events at the Hotel Colorado
The holidays at Hotel Colorado are not to be missed. Our historic property has been host to holiday events of all sorts since 1893. Plan your next trip with our holiday and special events in mind - it's an experience of a lifetime!
One of our most anticipated events each year is our Lighting Ceremony, a spectacular and memorable celebration beginning with live entertainment, fireworks, and a visit from St. Nick himself the day after Thanksgiving. This event is free to the public, and it is a perfect way to kick off the holiday season.

Over half a million lights bring Hotel Colorado to life during this special time. The scent of gingerbread fills the air, beautifully decorated Christmas trees dot the lobby and hallways, and everywhere you turn, you'll be greeted with festive, seasonal touches.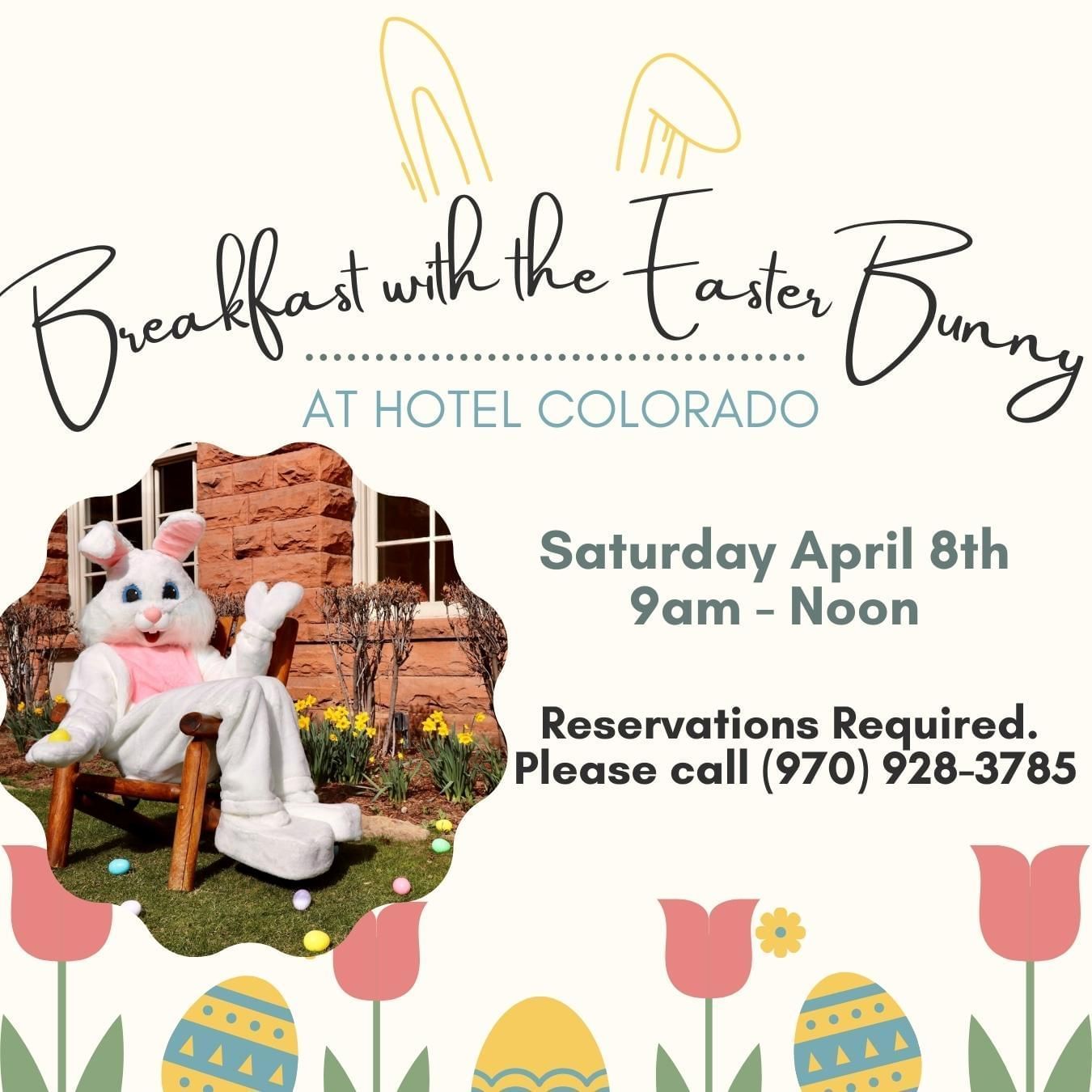 Join us Saturday, April 8th from 9am to Noon for our second annual Breakfast with the Easter Bunny event!