A Grand Vision: Meet Hotel Colorado's New Executive Chef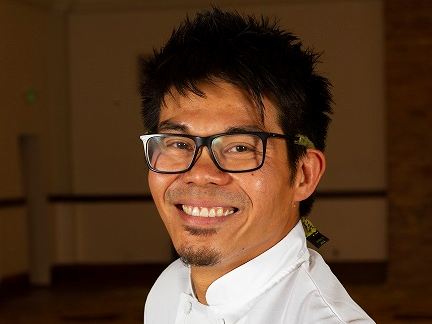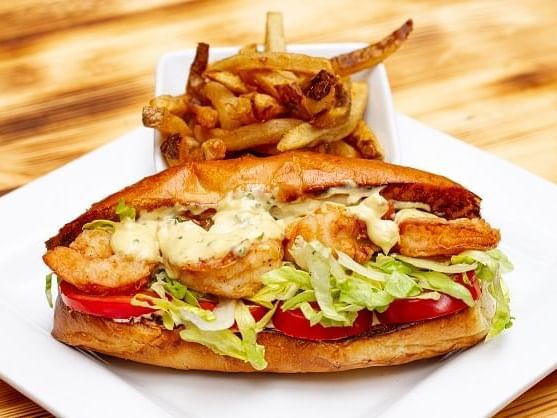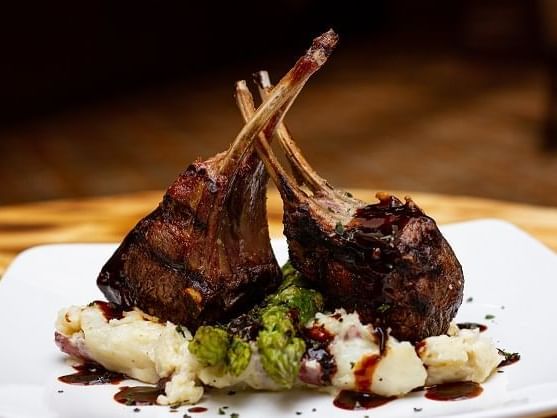 Hotel Colorado continues its tradition of culinary excellence established under the direction of former Executive Chef Aaron Haga who recently switched hats to become the hotel's Director of Food and Beverage. Replacing him at the helm is Executive Chef Franz Garcia, who has his own gastronomic vision for the historic hotel.
While Chef Garcia may be new to his recent promotion at Hotel Colorado, he has earned his chops in the industry. After graduating from Le Cordon Bleu in Austin, Texas, he worked at several food and beverage operations before attaining the position of culinary director at Salt & Pepper Group in Houston, where he oversaw 30-plus restaurants and bars. Aside from crafting mouthwatering food, his focus is always on excellence in hospitality and guest experience. Chef Garcia also has a passion for his team members, including helping them grow in their careers and abilities.

What's your vision for the hotel's menu?
Hotel Colorado was once known as the "Grand Dame of the Rockies." I want to bring that concept back, especially in the context of the restaurant. My goal is for Hotel Colorado Restaurant & Bar to be the talk of the town with a menu that features classic dishes but with a modern feel.
What are you most excited about for the new summer menu?
I'm looking forward to showcasing the new menu to locals and visitors. As a team, we've worked extremely hard on creating the selections and we're confident they are going to be a hit this summer!
Are ingredients sourced locally?
Yes. Many of the ingredients we use are from Colorado including our sweet corn, chicken and lamb. We even have an entrée that incorporates Bonfire Beer, which is made in Eagle.
What would you order from the summer menu?
For lunch, I would go with comfort food like the Fried Shrimp Po-Boy, which is topped with a remoulade sauce and served on a challah hoagie roll. For dinner, I'd order the Seared Halibut which is not only delicious but also gluten-free. Accompanying the entrée is saffron corn purée, grilled oyster mushrooms and summer succotash.
And for dessert?
The Tres Leche Cake is my favorite out of the lineup. Served with fresh-cut strawberries, it's a classic I just can't pass up!
What do you want guests to take away from their dining experience?
I hope that when guests dine at Hotel Colorado Restaurant & Bar, they'll leave having fully experienced our rich history, warm and inviting atmosphere, excellent service and delicious food.
Is outdoor dining opening soon?
Our courtyard transforms into a dining area for lunch and dinner starting around Memorial Day. With the landscaping and fountain, it's a beautiful space and guests love it; we try to keep the courtyard open as long as possible (weather permitting) into the fall. Our outdoor Coppertop Bar serves handcrafted cocktails and drinks during this time as well.
The Big Reveal
Chef Garcia plans to unveil the fresh-for-summer menu on April 28. Be among the first to sample what's new and be sure to let him know what you think!
To learn more and for dining or lodging reservations, visit Hotel Colorado today!