Hotel Colorado is Open & Thankful to Firefighters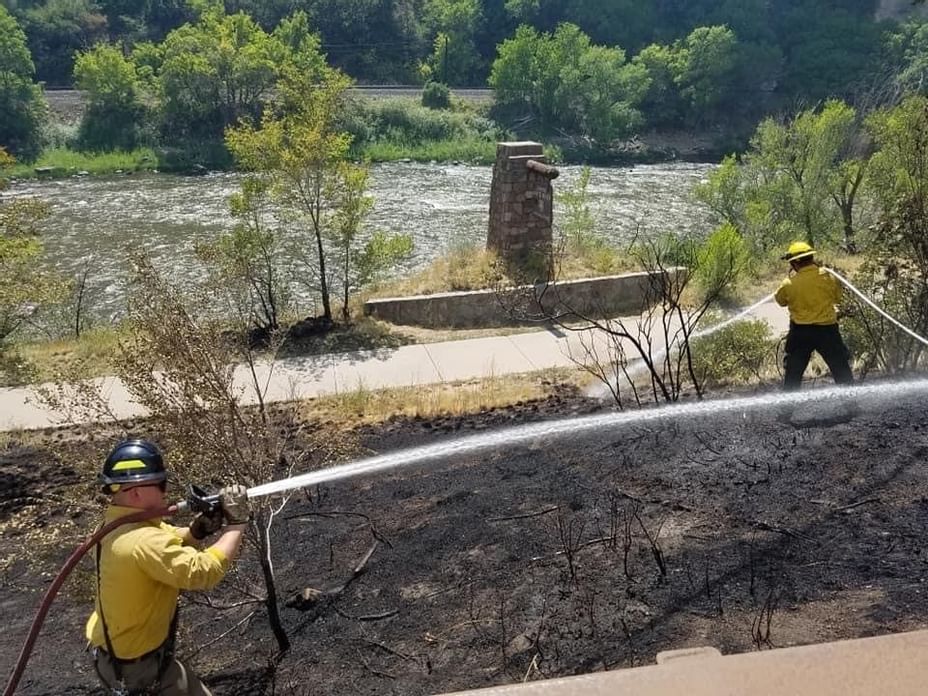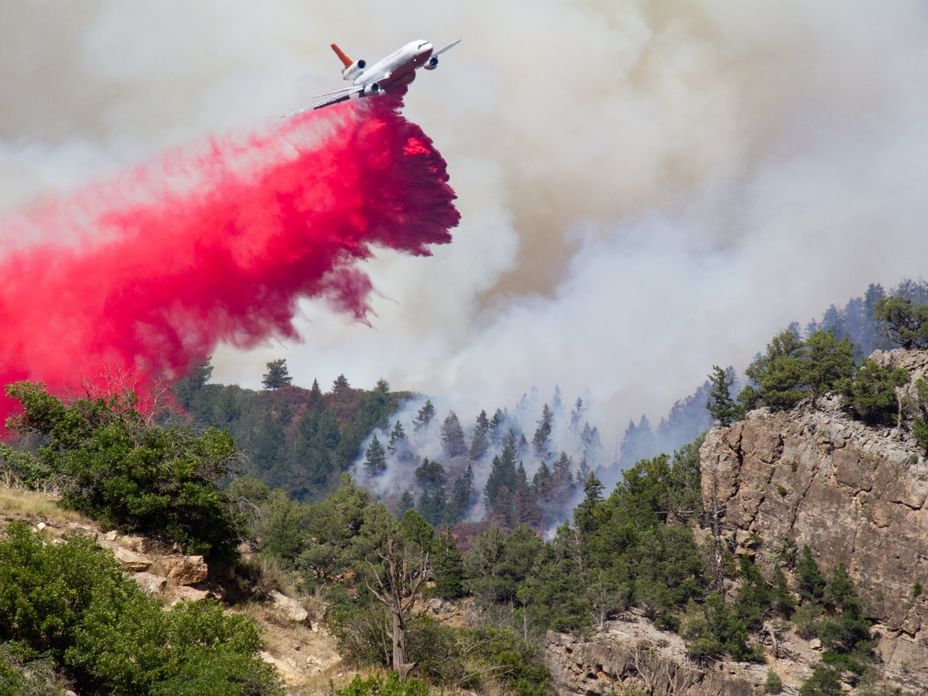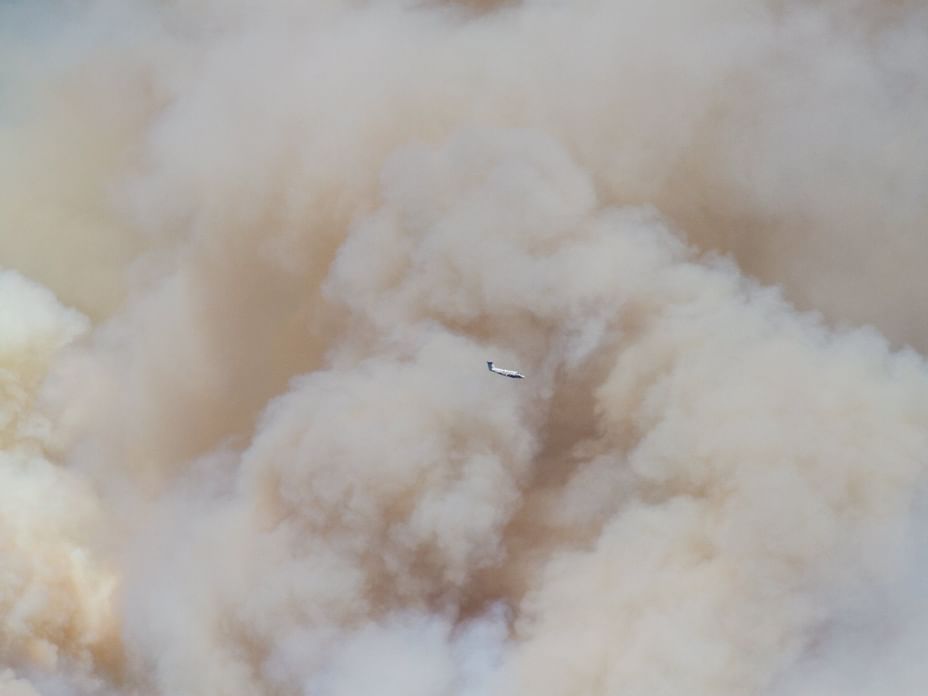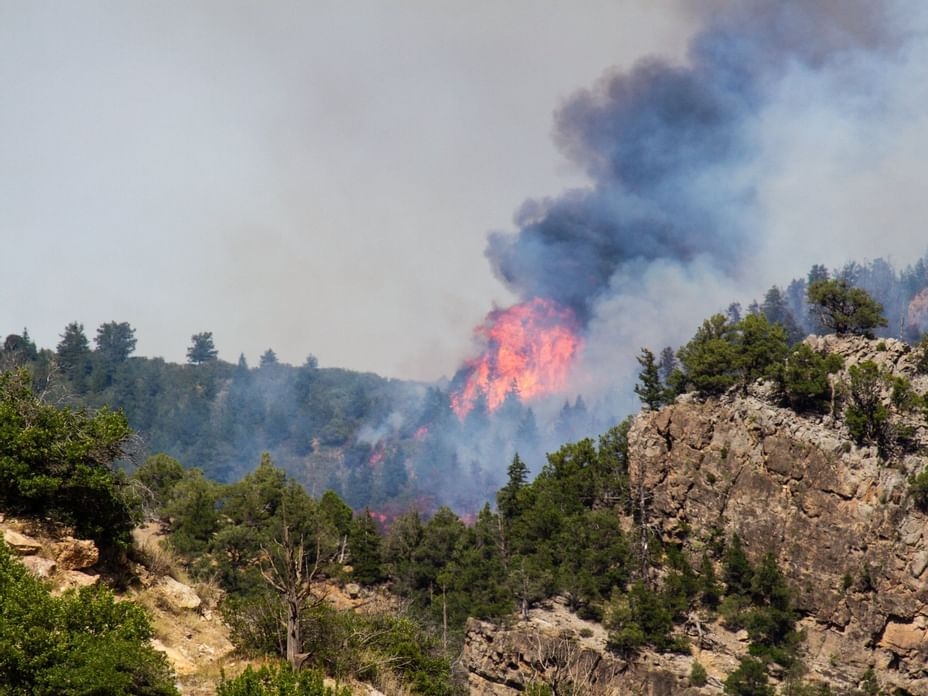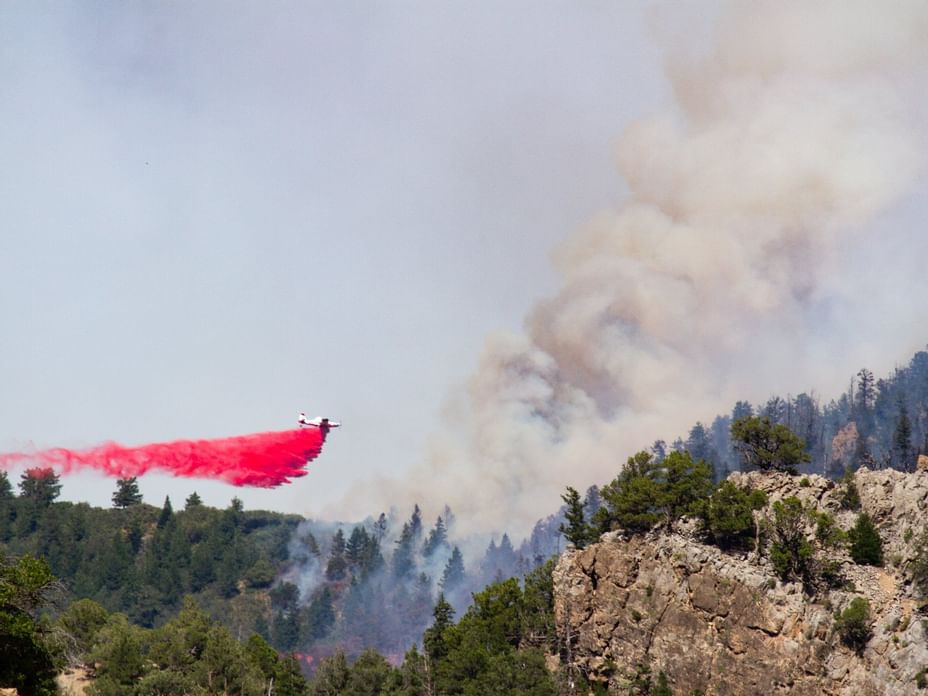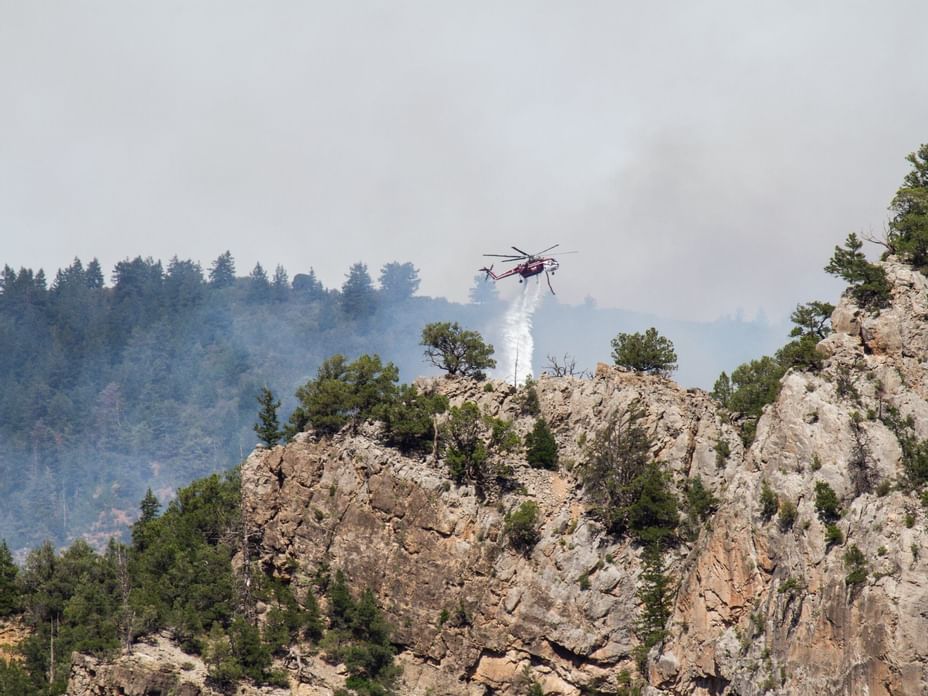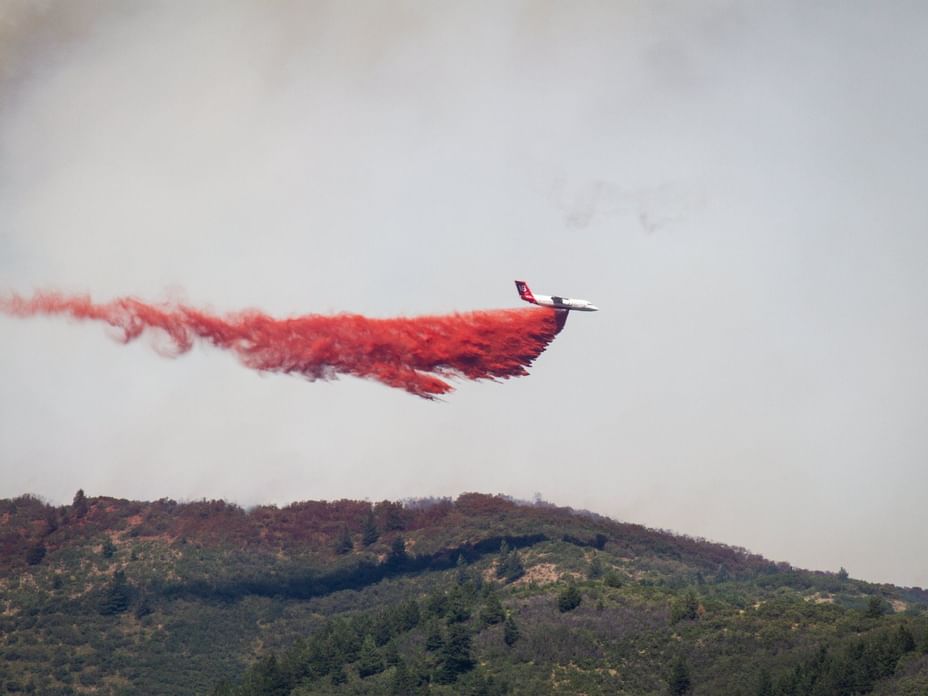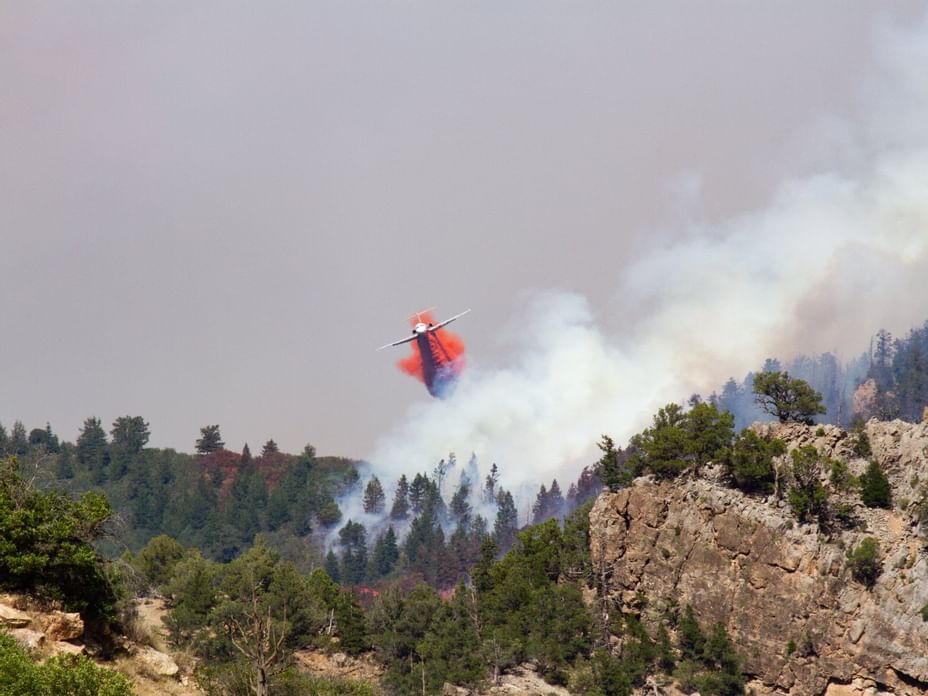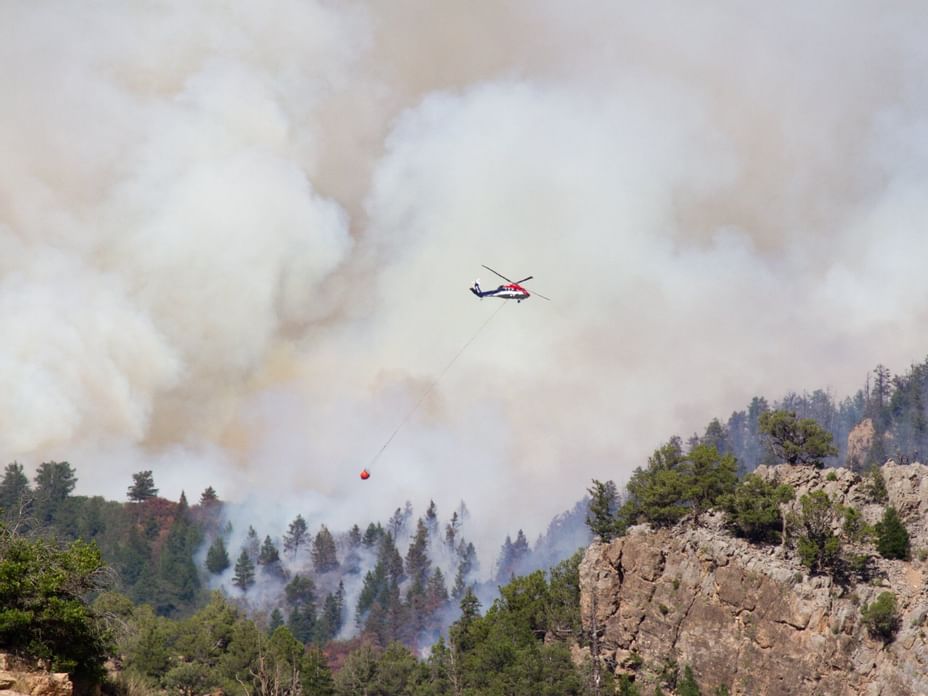 The Grizzly Creek Fire began east of Glenwood Springs on Monday, August 10 around 1 p.m. Due to extremely hot, dry weather conditions and ample available fuel, the blaze quickly spread shutting down Interstate-70 through Glenwood Canyon to both vehicle and rail travel.

Thank You, Firefighters
Hotel Colorado is thankful to the brave men and women, on the ground and in the air, working endless hours to contain and extinguish the forest fire. The Grizzly Creek Fire has been designated as the highest firefighting priority in the nation. Approximately 650 personnel are working on suppression efforts. These include hotshot crews, helicopter and VLAT (Very Large Air Tanker) support, as well as heavy equipment operators.
Throughout the week, aerial crews have gone on the offensive disbursing tens of thousands of gallons of fire retardant to prevent the fire's spread westward toward Glenwood Springs. A successful tactic—Glenwood Springs remains unharmed—the thick red lines covering the trees are visible high on the hillsides above North Glenwood Springs and offer a blanket of visual reassurance to residents and visitors that firefighters will prevail.

Hanging Lake Still Hanging In There
Some of the best news was learning that Hanging Lake, a National Natural Landmark and one of the most popular hiking trails in Colorado, survived the fire seemingly intact. It was feared the blaze would torch the beloved jewel of Glenwood Canyon, but remarkably it went around the waterfall-fed turquoise blue lake, miraculously sparing its fragile travertine structure, as well as the boardwalk and surrounding landscape. Firefighters are still accessing the trail and will keep the public informed as information becomes available. In the meantime, we are grateful for their efforts to preserve this beautiful location for future generations.

Comfort When You Need It Most
While I-70 through Glenwood Canyon is temporarily closed, Hotel Colorado in Glenwood Springs remains open and continues to serve and welcome guests with western-style hospitality. The historic hotel itself has stood the test of time, weathering trying times of various origins in its 127 years. As the situation evolves, Hotel Colorado will keep guests informed, including about the reopening of I-70.
If you need a place to rest on your journey, our comfortable air-conditioned rooms, delicious chef-prepared meals and thirst-quenching cocktails can refresh your outlook at a time when you need it most. Whether you are a current guest or are making plans to stay with us in the future, our well-informed staff and can help answer any questions you may have about Glenwood Springs.
Words cannot express our gratitude to the firefighters working on behalf of our businesses, community and state. We are forever grateful for your vigilance, hard work and bravery. Thank you.

Important Information