Sip into Summer at Hotel Colorado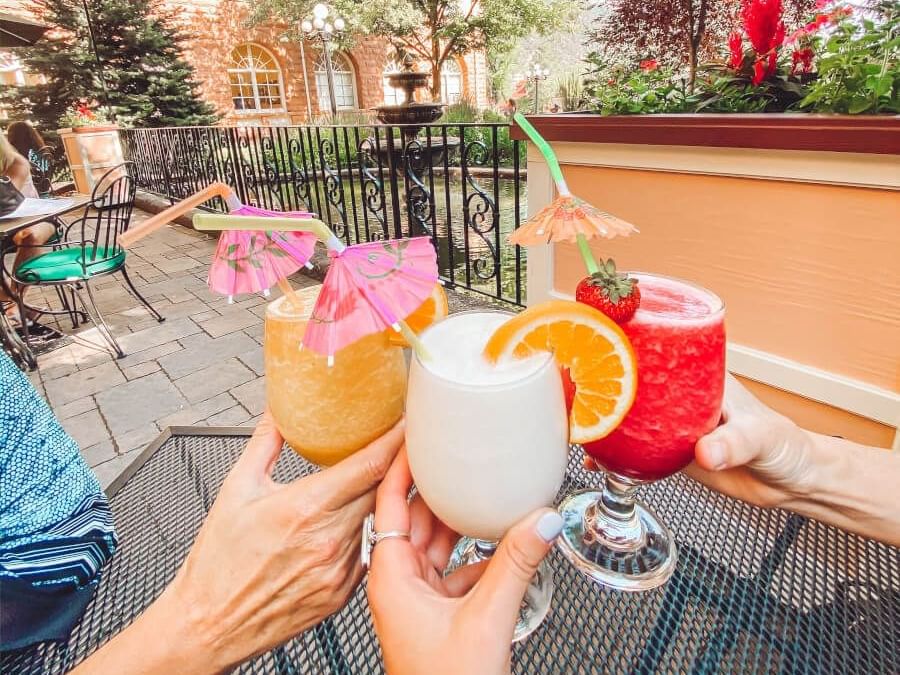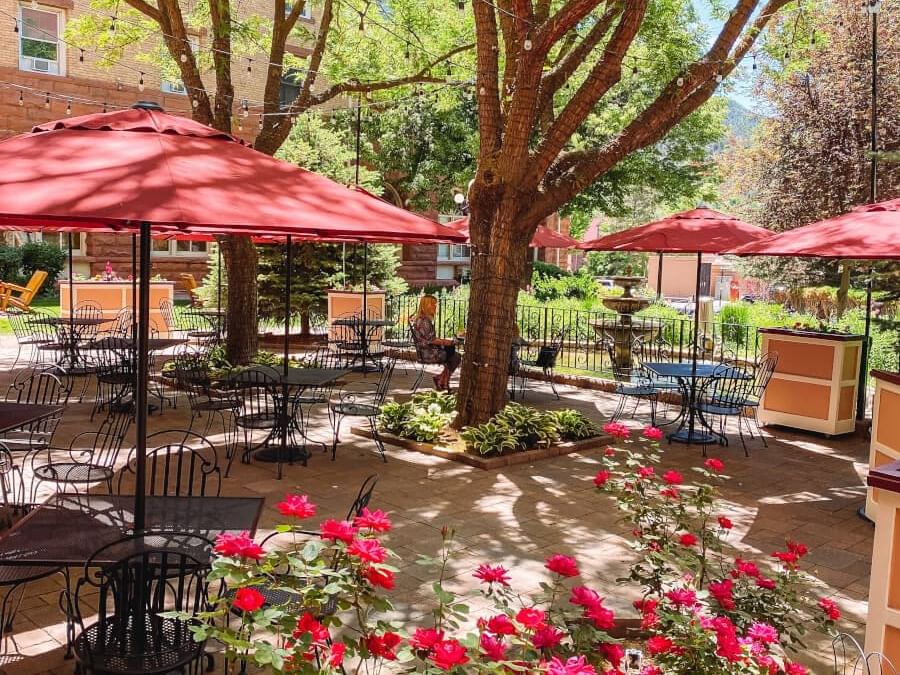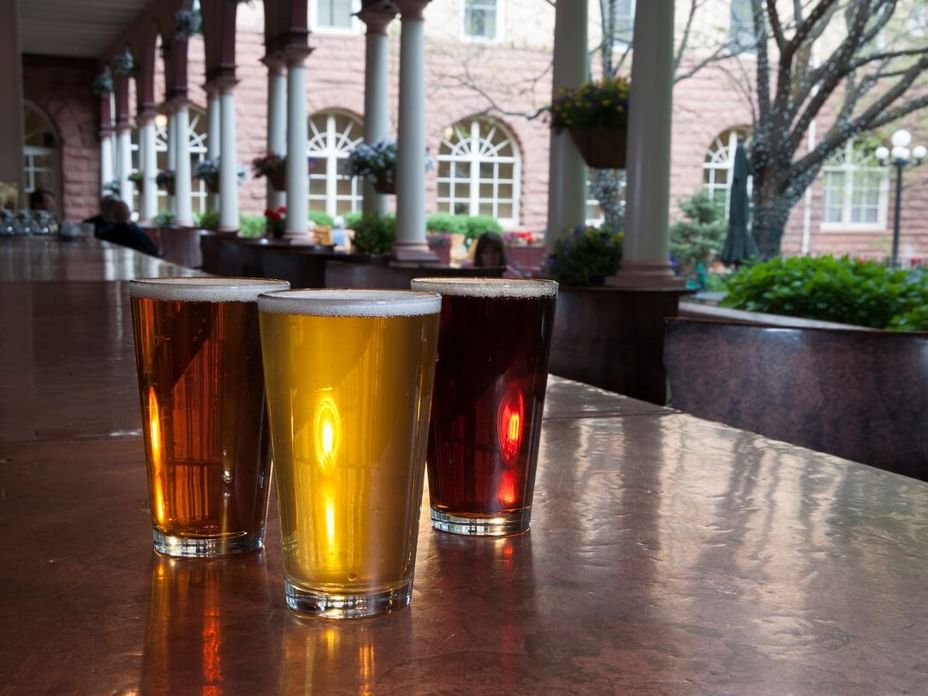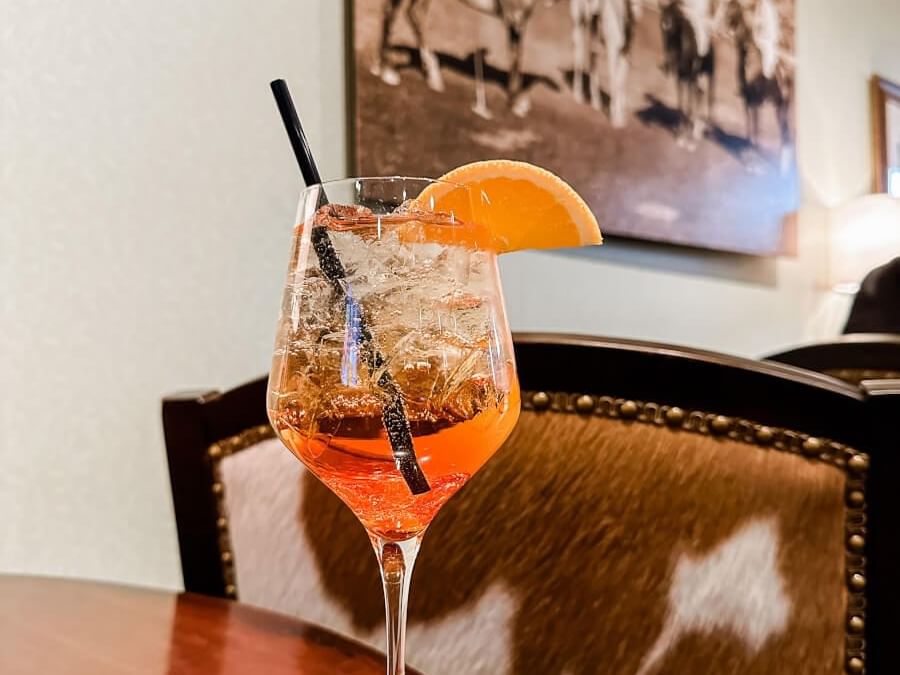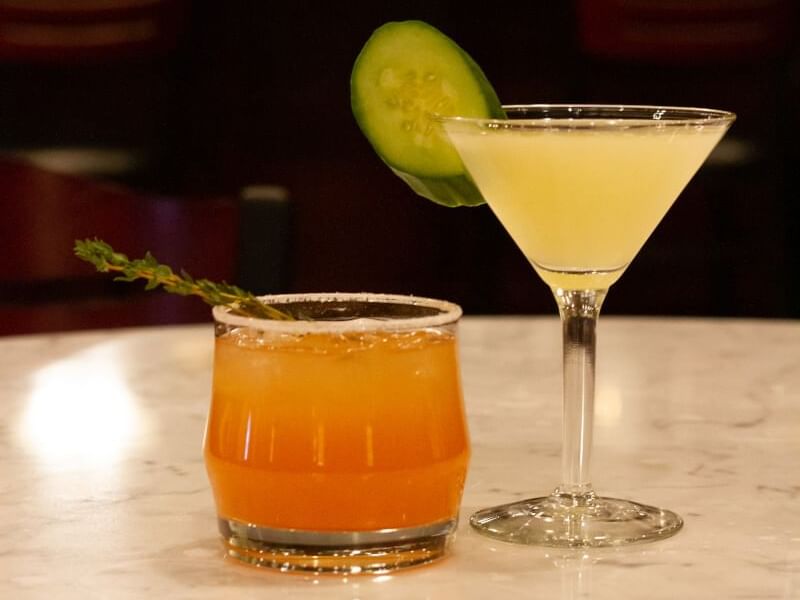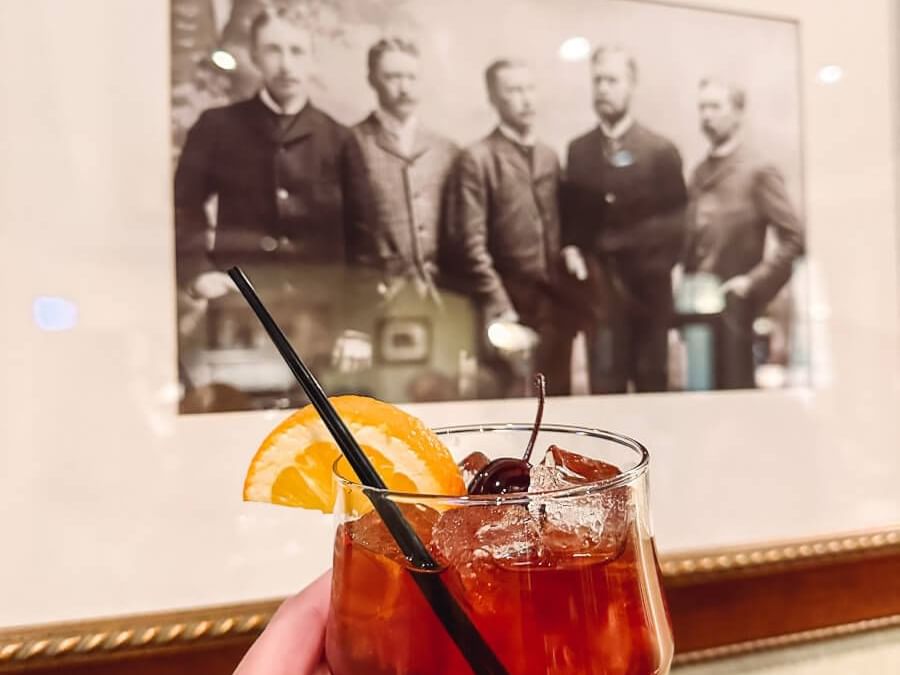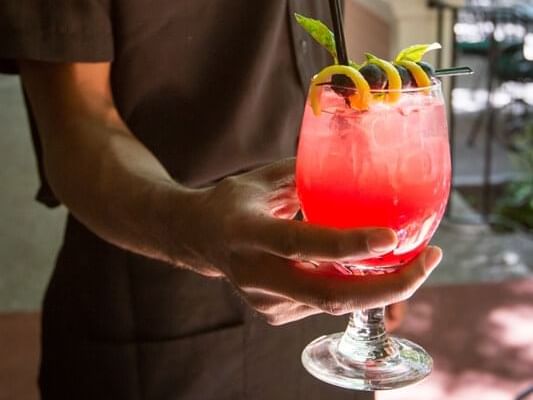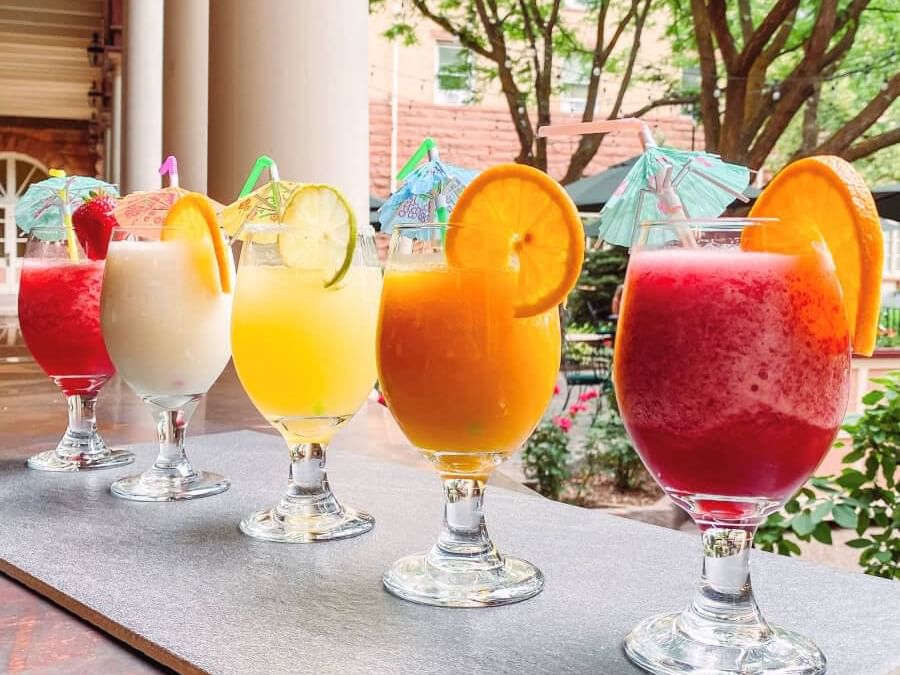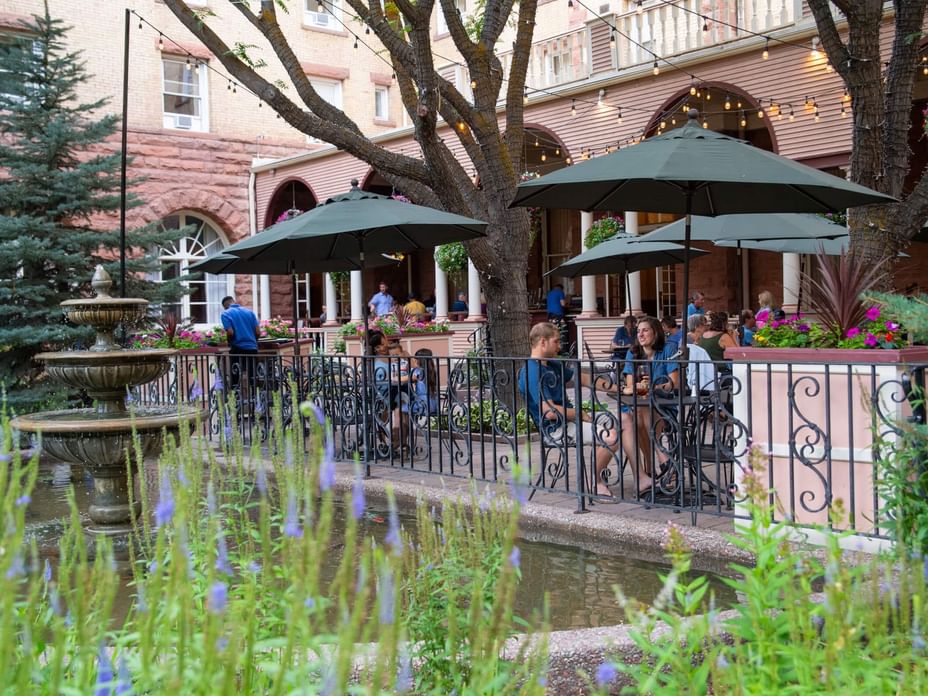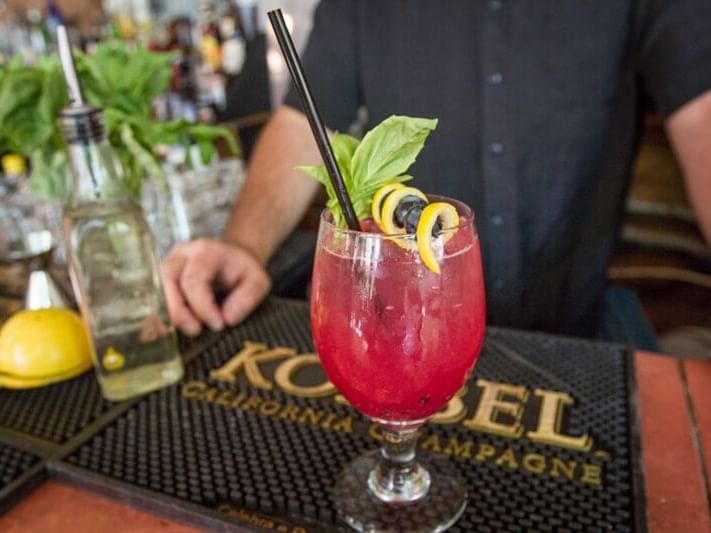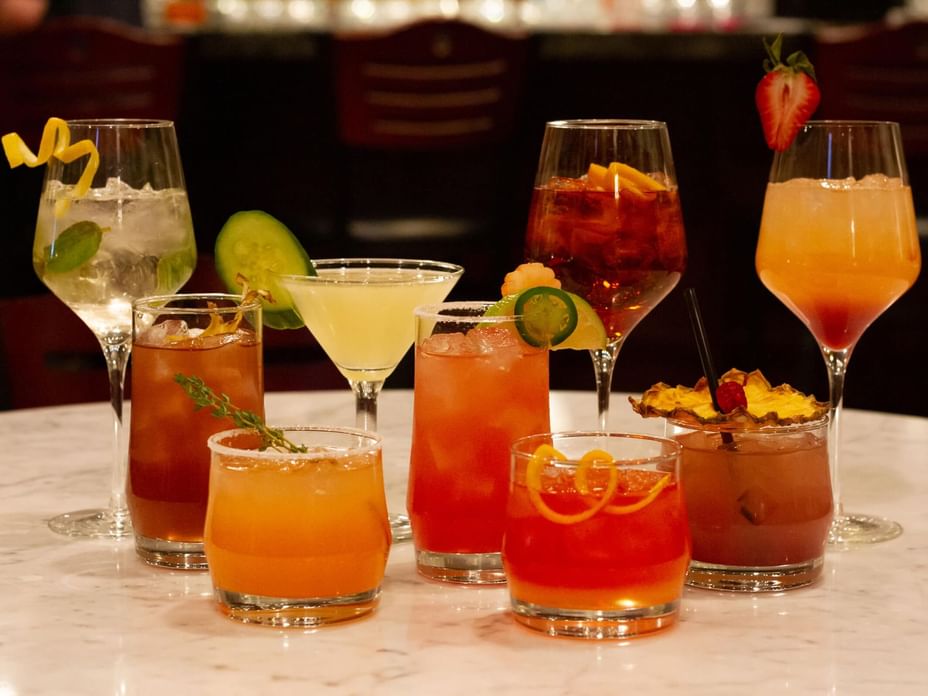 There's no better way to beat the summer heat or relax after a Glenwood Springs outdoor adventure than by indulging in a delicious and expertly made cocktail. This season, Hotel Colorado is rolling out a tantalizing array of new seasonal cocktails and highlighting some tried and true favorites. The recently refreshed roster of libations is sure to tickle your taste buds all summer long.
Outdoor Coppertop Bar Open
No matter what you're sipping, enjoying a cocktail alfresco is an all-natural flavor enhancer that makes everything taste better. Located on the portico of Hotel Colorado and overlooking the courtyard, the Coppertop Bar is the place to relax and socialize in an outdoor setting. Cool off in the shadow of the historic hotel or, if you prefer, soak up the sunshine in the courtyard where Adirondack chairs invite visitors to stay a while. When it comes to drinks, the options are nothing short of delicious. Indeed, selecting a favorite is a most delightful challenge!
New for Summer: Seasonal Signature Cocktails
Among the many highlights of this new lineup is the creative reinvention of timeless classics. Hotel Colorado's mixologists have taken traditional cocktails and infused them with a few unique twists, resulting in drinks that are both appealingly familiar and innovative. Take, for example, their rendition of the classic margarita. By incorporating watermelon and a hint of jalapeño, they've transformed this south-of-the-border beverage into a spicy-sweet masterpiece. The kick from the jalapeño perfectly complements the sweetness of the watermelon for a beverage that's simultaneously invigorating and refreshing.
Other fresh seasonal signature cocktails include the River Rider, Moscow Mule, Strawberry Lillet Spritzer, Raspberry Aperol Spritz, Mandarin Spritzer and Mojito.
Can't Beat the Classics
For those seeking a taste of nostalgia, Hotel Colorado bartenders aim to please. It's hard to improve on drinks that have stood the test of time. The key to an exceptional mixed drink is using premium ingredients. Both the Signature Hotel Colorado Old Fashioned and the Signature Hotel Colorado Manhattan call for Knob Creek Bourbon Private Barrel—a Kentucky straight whiskey made exclusively for Hotel Colorado. It is aged in charred white oak barrels for a minimum of nine years to ensure the fullest flavor. The result is bourbon-based cocktails with a rich foundation of vanilla and caramel notes.
Other signature drinks that skew classic include the Aperol Spritz, Paloma, Classic Old Fashioned, Train Station, Raspberry Cadillac Margarita, Lemon Drop Martini, Molly's Gimlet and Gingercello Martini.
Cool Off with Frozen Drinks
But what truly sets Hotel Colorado's seasonal cocktail menu apart is the sheer delight of indulging in frozen libations on a hot summer day. For a respite from the heat, go tropical with a frozen Piña Colada, for example. The icy blend of coconut cream, pineapple juice and rum is the epitome of carefree island life even in the mountains of Colorado! Alternatively, the frozen Strawberry Daiquiri, with its vibrant red hue and ripe strawberry flavors, offers a refreshing burst of sweetness that will leave you craving another sip.
More options for chilling out include frozen drinks such as the Margarita, Fuzzy Navel, Bellini, Mudslide and Creamsicle.
Hotel Colorado Happy Hour & Entertainment
When it comes to summertime sipping, Hotel Colorado Coppertop Bar & Indoor Lounge has perfected the art of serving up creative cocktails, perfecting the classics and mixing thirst-slaking frozen libations. Stop in for happy hour offered daily from 4 to 6 p.m. Enjoy appetizers and $2 off cocktails, house wine and domestic beer. You also can sit back and listen to live music from talented local artists every Wednesday and Thursday from 6 to 8 p.m. through the fall.
Cheers to summer at Hotel Colorado! Learn more and make plans to visit today.