2nd Quarter Employee of the Quarter (Back of House) - Dieter Rittner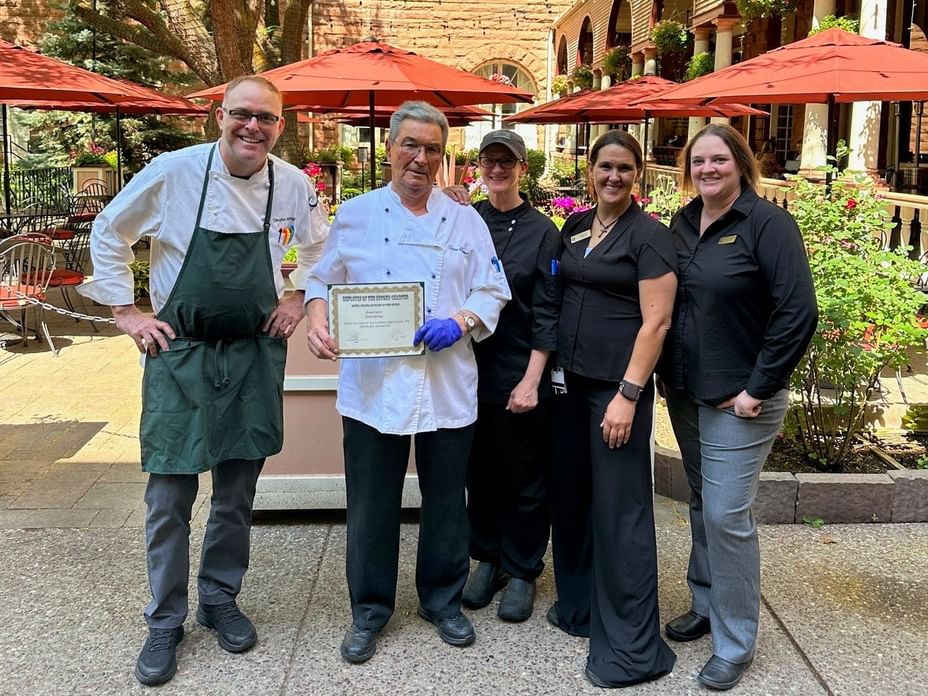 The Hotel Colorado would like to announce our Employee of the Quarter Q2, Back of the House, is Dieter Rittner. Dieter has been employed as a Banquet Prep Cook at Hotel Colorado for over 5 years.
When he was growing up in Bonn, Germany, Dieter always wanted to be a Chef. If he could do anything, it would be to raise and train dogs. Dieter owns a Belgian Malinois dog named Holly. His favorite hobby is working on old motorcycles and cars. Dieter raced Porsches for several years. His favorite food is Oriental. He likes to listen to Spanish music. Dieter's favorite kind of day is any day spent in Colorado.
Dieter has been a positive force in our Culinary Department. He brings a lifetime of experience to his position.
Congratulations Dieter! We are proud you are a member of our Hotel Colorado Team!