1st Quarter Employee of the Quarter (Back of House) - Ruben Contreras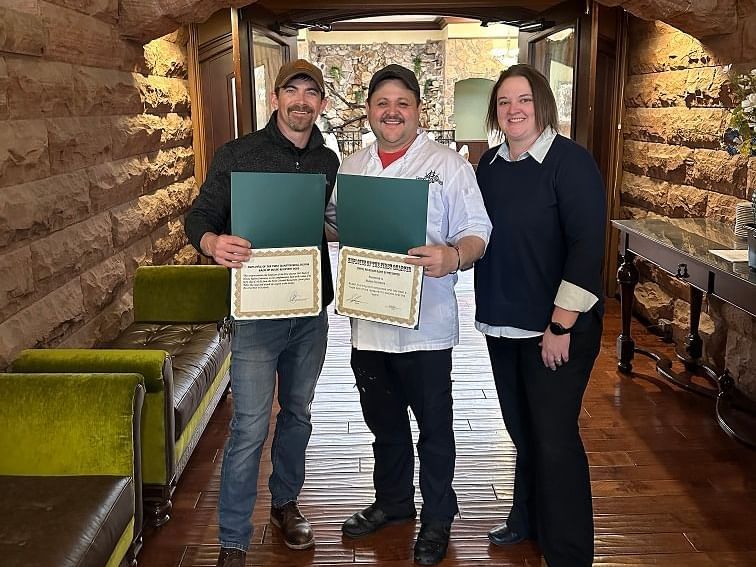 The Hotel Colorado is excited to announce our Employee of the Quarter First Quarter 2023 Back of House is Ruben Contreras, AM Line Cook! Mr. Contreras has been employed at Hotel Colorado for over 15 years. His favorite music is Mariachi. He has an Australian Shepherd named Leo. Ruben's favorite activity is soccer. In fact, he wanted to be a professional soccer player when he was a kid. His favorite day is his birthday because it is the same day as Day of the Dead so it is always a big celebration.
Ruben was nominated because of his continual commitment to excellence in the kitchen. He has been an integral part of the kitchen's success.
Thank you, Ruben, for being a steady presence in our kitchen for so many years! We are happy to recognize your contribution to the hotel's success!