2nd Quarter Employee of the Quarter (Front of House) - Marjorie Bennett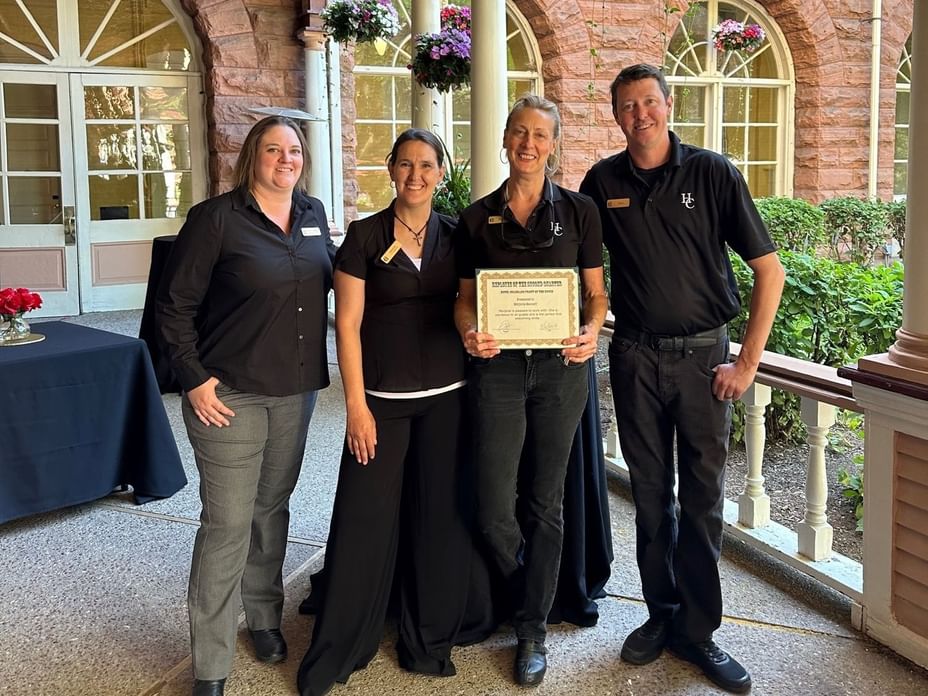 The Hotel Colorado is proud to announce our Employee of the Quarter for Quarter 2, Front of the House, is Marjorie Bennett. Marjorie has been employed at the Hotel Colorado for over a year. She is a Shuttle Driver and she works Banquet events.
Marjorie is originally from Fort Worth, Texas. Her family used to vacation in Glenwood Springs to go to the Hot Springs Pool when she was growing up. Marjorie would love to learn to surf. Her favorite activity is Horseback Riding. In fact, her idea of the perfect day is to go horseback riding with friends. She was little she wanted to be a jockey when she grew up. Marjorie's favorite place to be is Cannes, France.
Marjorie was nominated for being a pleasure to work with. She is a professional with all the guests and is always willing to go the extra mile to give good guest service.
Congratulations Marjorie! We appreciate your professionalism and team work!