3rd Quarter Employee of the Quarter (Front of House) - Sara Scott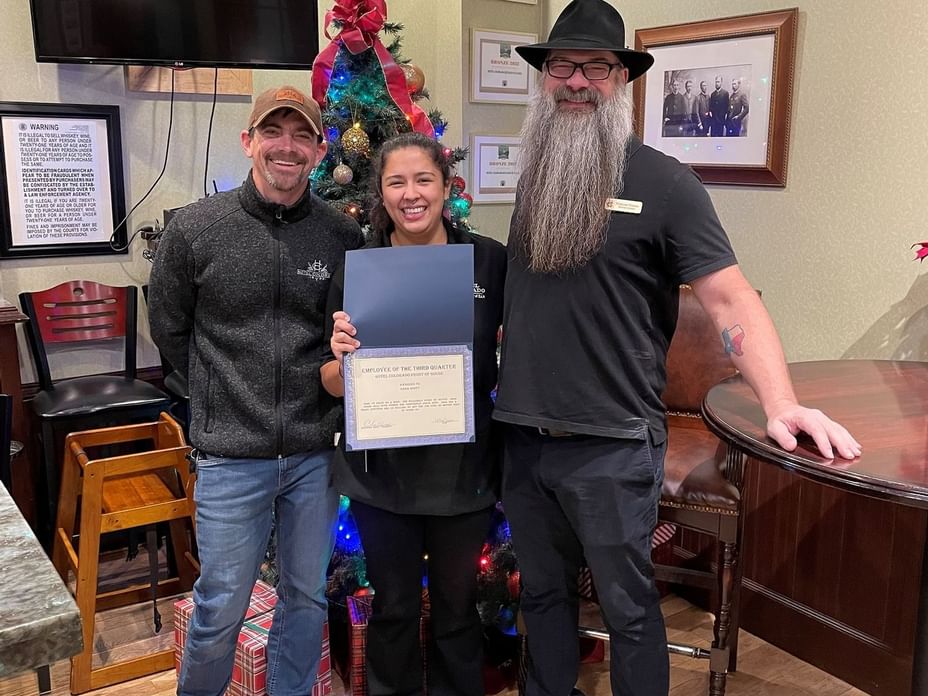 Hotel Colorado is thrilled to announce our Employee of the Quarter for Quarter 3, Front of the House, is Sara Scott, Bartender. Ms. Scott has been employed at Hotel Colorado for almost three years.
Ms. Scott is a native Coloradoan originally from New Castle. She is the proud owner of two fluffy cats, Bizmo and Apache. If she could learn to do anything it would be to learn to play a musical instrument. Her favorite place to be is anywhere outside. When Ms. Scott was a child, she wanted to be an interior designer.
Sara is described by her manager as "solid as a rock". She works well with others and manages to stay busy even during down times. Sara is willing to get the job done no matter what is going on.
Thank you, Sara, for your hard work and dedication to your department! You deserve this honor!