Chris Henke joins Hotel Colorado as Director of Sales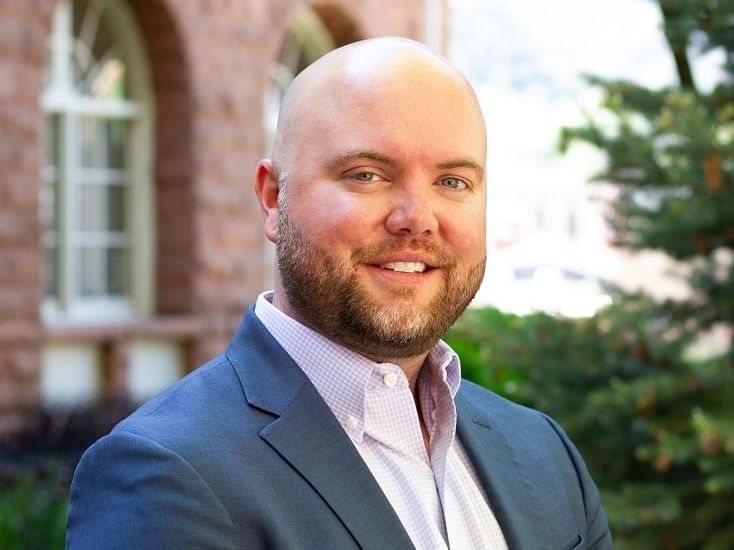 Hotel Colorado, an iconic destination nestled in the Rocky Mountains in Glenwood Springs, Colorado, has hired Chris Henke as Director of Sales. He brings eight years' experience in hospitality sales at historic mountain properties to the position.
"Chris Henke is the ideal candidate we were hoping to find when we started this search. His expertise and proven record of driving revenue and new account development at prestigious, historic hotels is a real asset," Christian Henny, President of Hotel Colorado, said. "He's a valuable addition to our management team, and we are thrilled to have him on board."
Most recently, Henke served as a National Director of Sales for the Southeast and Texas region for The Broadmoor, a Forbes Five-Star and AAA Five-Diamond luxury resort in Colorado Springs. He joined the company as Executive Meetings Manager for the East Coast in October 2017. Prior to that, he was a Sales Manager for The Omni Grove Park Inn in the Blue Ridge Mountains in Asheville, North Carolina.
Henny added, "This position is vital to our continued growth in the meetings and events segment, which—for Hotel Colorado—is truly rebounding. The trifecta of the hotel's legendary hospitality, its walkable location in the tourism mecca of Glenwood Springs and a $10 million investment in renovations by our owners, is very attractive to meeting and event planners. Chris will help us grow this portion of our business even more."
The first phase of the $10 million restoration took place in the banquet and meeting rooms in 2018; further projects were put on hold during the pandemic. Earlier this year, the hotel team kicked off a comprehensive, floor-to-ceiling, $8 million guest room renovation.
Upgrades include carpet, paint, window coverings, furniture, mattresses, linens, towels, televisions, telephones, ceiling fans, lighting, fixtures and artwork. All the furniture has been custom-made to match the period, and respect the heritage, of the hotel's original Italian villa design. Corridors and the main stairway are receiving makeovers, too.
There have been some exciting discoveries during the renovation. Sixteen fireplaces that date back to 1893, built with bricks made onsite, were found on the fourth floor alone. They were covered up, and the chimneys were filled with cement, to help create a sterile environment when the U.S. Navy commissioned the hotel for use as a hospital in 1943. Some of the renovated rooms with fireplaces are now available, and the new furniture should arrive soon.
Media Contact:
Mandy Gauldin
Peak Communications
mandy@peakcomm.biz