December 2021 Employee of the Month - Carmon Zuniga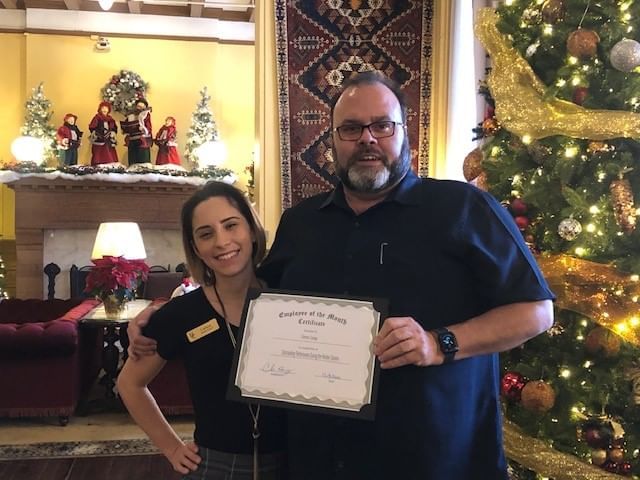 Join us in congratulating our Employee of the Month for December, Carmon Zuniga. She is one of our awesome Banquet Captains who has been an employee for almost two years.
Carmon's favorite activity right now is playing her instruments. Her favorite place to be is out in nature or doing yoga. If she won the lottery, the first thing she would do is buy a Vespa.
Carmon was nominated for her incredible leadership during the busy holiday party season, starting with the hotel's annual Thanksgiving Day Buffett.
Thank you, Carmon, for being a solid leader during one of our busiest times of the year for your department. You are an example for all!