May 2021 Employee of the Month - Luka Urosevic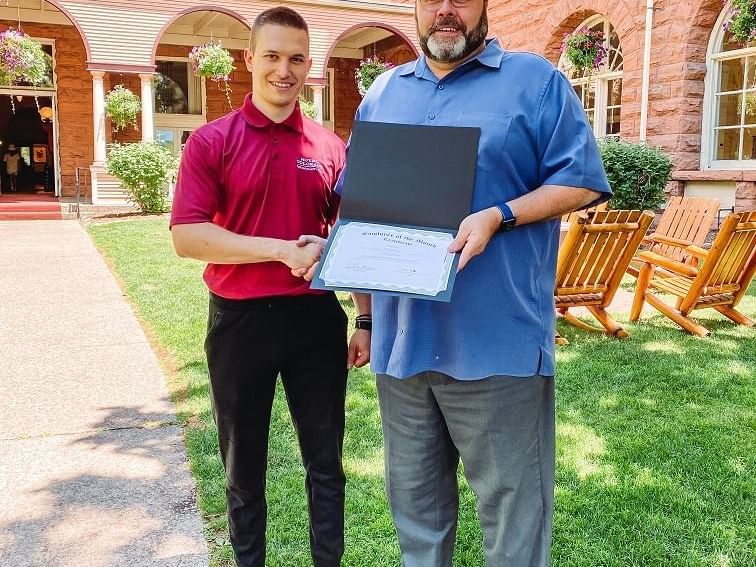 Hotel Colorado is pleased to announce our employee of the month for May, Luka Urosevic. Luka has been employed by Hotel Colorado for approximately a year and a half. He works mainly as an AM Server, but also works PM shifts and Banquets when needed.
Some fun facts about Luka: His favorite place to be is an exotic island. He would also love to learn to play guitar.
Luka was nominated for Employee of the Month by a number of managers for his hospitality and amazing work ethic. Luka has a "can do" attitude and is always willing to pitch in to make things run more smoothly. His excellent customer service earns him many guest raves.
Thank you, Luka, for all that you do for Hotel Colorado. We appreciate your hard work and dedication towards ensuring our guests have a wonderful dining experience!