10 All American Hotel Colorado Facts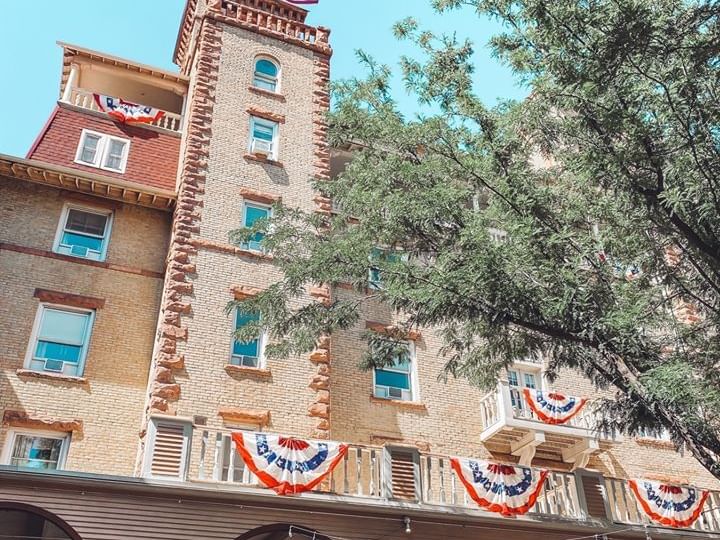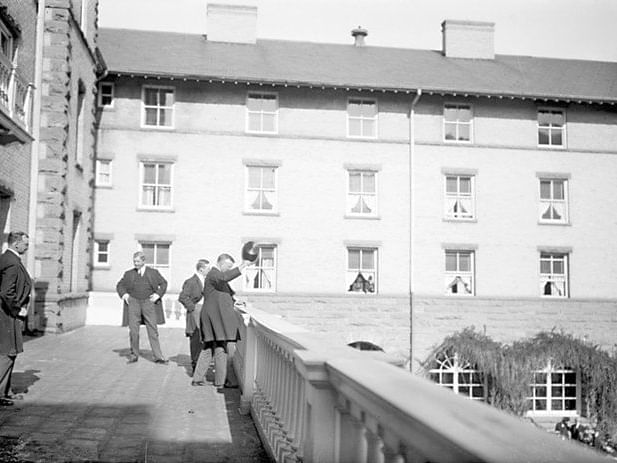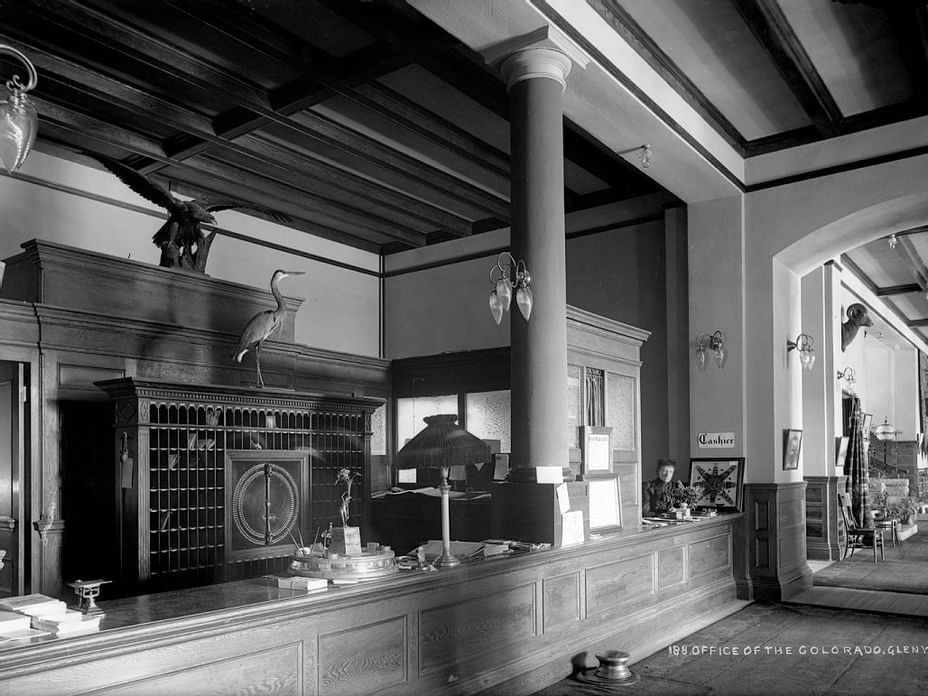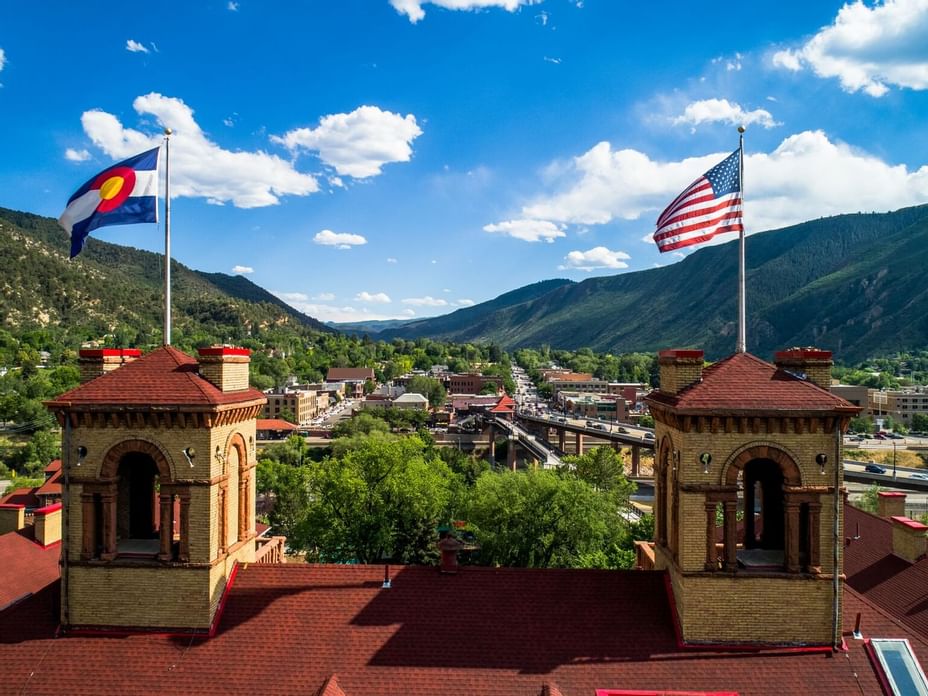 Think you know history? Think again. With a lineage that dates back over 125 years, Hotel Colorado is celebrating its unique American heritage all month long with interesting facts you may or may not know about!

1. Illuminating. In addition to building the Hotel Colorado and the Hot Springs Pool, engineer and entrepreneur, Walter Devereux was a key figure in bringing electric lighting to town. Thanks to his ingenuity, Glenwood Springs had electricity even before New York City. Hotel Colorado dazzled guests with modern lighting at a time when few people had experienced the magical brightness of flipping a switch.
2. The Western Whitehouse. In 1905, the Hotel Colorado became the temporary White House for President Theodore Roosevelt. The 26th U.S. president brought along his cabinet and ran the country for several weeks from the hotel. Already a fan of the state of Colorado, Roosevelt had stayed at Hotel Colorado on multiple previous occasions for big game hunting excursions.
3. Presidential Pit Stop. On September 23, 1909, President William Howard Taft stopped at the Hotel Colorado on his way to officiate the opening of the Gunnison-Uncompahgre tunnel. Following a breakfast at the hotel, he was invited to soak at the hot springs. With his trademark sense of humor, he declined, "I've found it's much better for a fat man like myself not to bathe in public."
4. Not So Fast. During one of his stays, while Roosevelt greeted his Glenwood Springs constituents, an enterprising photographer set up a camera near the receiving line and shot what is believed to be the first movie footage of a U.S. president. A group of scantily clad women pushed in to shake hands with the president. Upon review, the women were believed to be prostitutes from the red-light district across the river. The president's aides seized and destroyed the film, citing it was not in the best interest of the nation.
5. Grand Opening. In addition to building the Hotel Colorado which opened in 1893, visionary founder Walter Devereux also opened the Hot Springs Pool on none other than July 4, 1888. It has been known as the world's largest hot springs pool ever since.
6. In the Navy Now. In 1943, as WWII raged, the Navy commissioned the Hotel Colorado and the Hot Springs Pool as a convalescent hospital for wounded soldiers. Injured young men arrived in town by train for care. Instead of luxurious guest quarters, rooms were converted to house four to eight patients in bunks. A total of 6,525 men were admitted during its 33 months of operation.
7. Mafioso Man. The infamous 1930s Chicago gangster Al Capone was known to visit Hotel Colorado even though he was not particularly welcome. His stays were such high visibility events that a special canopy was necessary to keep his arrivals and departures secretive.
8. Hope Diamond. One of the most famous jewels in the world, its providence dates back almost four centuries. Evalyn Walsh McLean who died in 1947 was the last private owner of the 45-carat Hope Diamond, also called the Star of the East. She writes of her stay at Hotel Colorado on July Fourth in her memoir Father Struck it Rich.
9. Preserving the Past. Hotel Colorado was designated a National Historic Landmark in 1974.
10. Standard Bearer. Finally, be sure to look up. Gracing the Hotel Colorado's two iconic towers are the flags of the United States and the State of Colorado. We are proud to fly them both.

Learn more and make reservations to stay at the historic Hotel Colorado today.