4 Scenic Routes to Glenwood Springs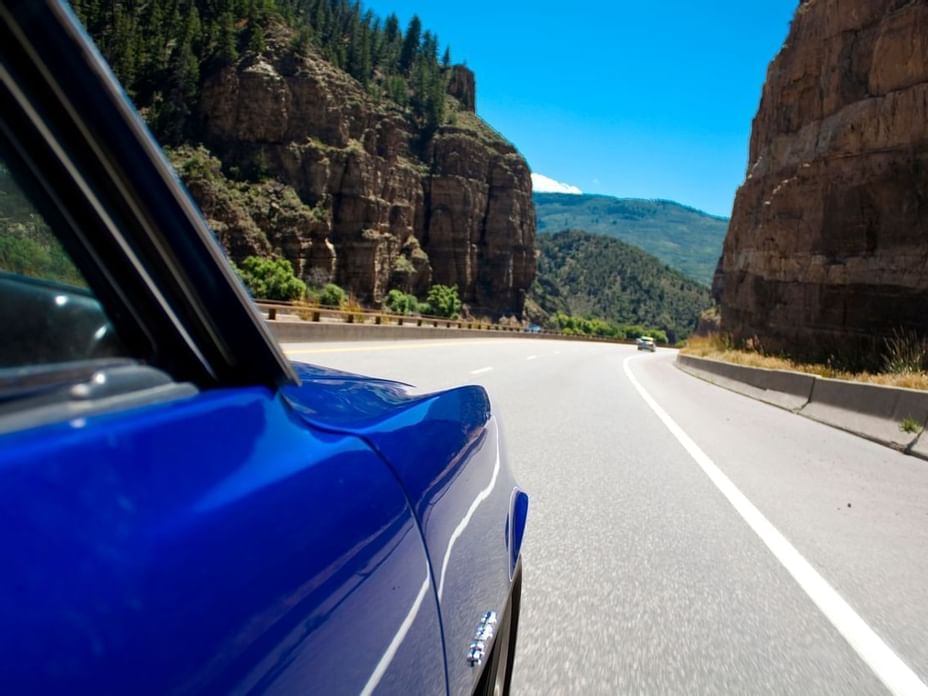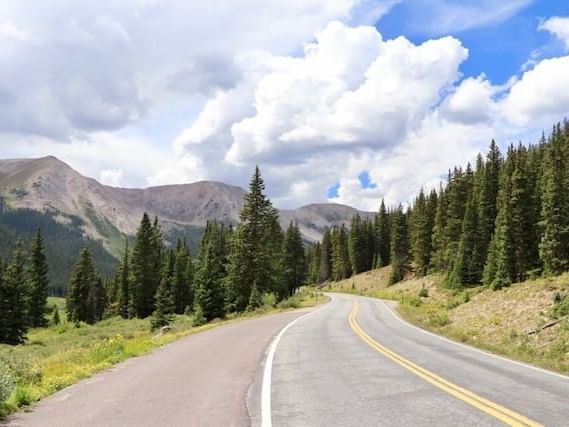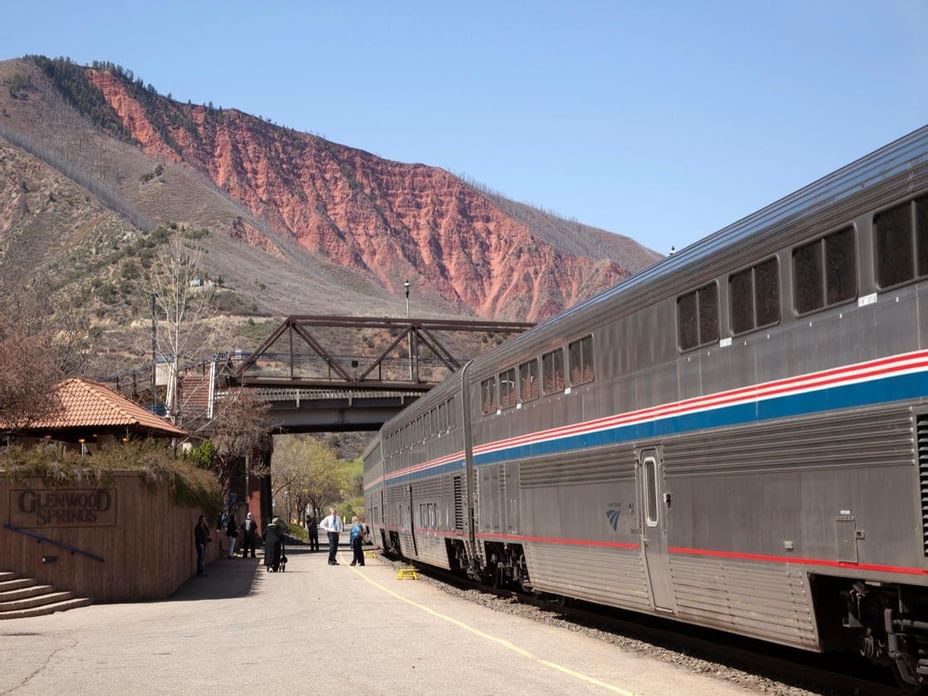 Getting to Glenwood Springs from Denver is a cinch, just hop on I-70 westbound and keep going for 160 miles. It's an easy drive, though traffic can be heavy Friday afternoons as Mile High City residents head to the mountains for weekend recreation. With its convenient location near attractions and activities, Hotel Colorado is a natural base of operations for travelers seeking active relaxation in Glenwood Springs. For many, that includes soaking in hot springs, hiking Hanging Lake, rafting the Colorado River and exploring caves and thrill rides at Glenwood Caverns Adventure Park.
Road Trip Rewards!
Whichever route you choose, summer is an ideal time to take the scenic route to Hotel Colorado. We've put together this high-octane package that helps you get to Glenwood Springs and relax in style upon arrival. Our Rockies Road Trip package includes a $50 gas card to fill your tank, two complimentary cocktails to help you decompress and breakfast each morning at the Hotel Colorado Restaurant & Bar to fuel you for the day ahead.
1. Fast-paced on Interstate 70
The primary route to Glenwood Springs, westbound I-70, is a notably stunning drive. From Denver, it includes travel through the rocky terrain of Clear Creek Canyon and scenic views of the historic Georgetown Loop Railroad before approaching the Eisenhower Memorial Tunnel, which spans the Continental Divide at an elevation of 11,158 feet. Other sights along the way include Lake Dillon, followed by the high alpine vistas of Vail Pass. Be prepared to slow down through Glenwood Canyon, the final approach to Glenwood Springs, a breathtaking but curvy 18 miles of highway. From Grand Junction, cruise I-70 for just 90 minutes and arrive in Glenwood Springs.
2. On Track with Amtrak
Leave traffic behind and simply sit back and enjoy the ride and views aboard Amtrak's California Zephyr. Trains depart Denver Union Station at 8:05 a.m. and arrive in Glenwood Springs at 1:46 p.m. Mile after mile reveals marvels of engineering and magnificent sights. Trip highlights include Moffat Tunnel, Winter Park Ski Area, Fraser Canyon, Granby near Rocky Mountain National Park, Gore Canyon and Glenwood Canyon. Guests can arrange for a Hotel Colorado shuttle pickup at the train depot.
3. In the Clouds on Indy Pass
One of the most breathtaking routes to Glenwood Springs is via Independence Pass. Though this driving route is the longest of the bunch, it offers spectacular views of rural Colorado and passes through the glamorous town of Aspen. From Denver, take U.S. Highway 285 west, passing through the foothill enclaves of Conifer, Bailey and Fairplay toward Buena Vista. The drive up to this point features expansive views with rolling plains hemmed in by mountains in the distance. On the outskirts of Buena Vista, hop onto U.S. Highway 24 until it intersects with State Highway 82, which travels past the historic towns of Granite and Twin Lakes.
At an elevation of 12,095 feet, Independence Pass is the highest paved road in the United States. It straddles the Continental Divide and offers top-of-the-world views. The descent into Aspen is not for the faint of heart though. The two-lane road is steep, narrow with precipitous drop-offs and multiple hairpin turns. In spots, the centerline disappears entirely as cars alternate to navigate the skinniest sections. Adding to the challenge, drivers must also share the road with cyclists. This drive is not recommended for large RVs, and vehicles over 35 feet in length are strictly prohibited. Once off the pass, it's a 40-minute drive to Glenwood Springs and well-earned relaxation at Hotel Colorado.
4. A Pass with a Past
Follow the same Highway 285 route from Denver, only instead of taking U.S. Highway 82, continue on U.S. Highway 24 to Leadville. The historic mining town once drew thousands seeking their fortunes in gold and silver ore. Stay on course by following Highway 24 toward Minturn over Tennessee Pass. Along the way, you'll cross over the iconic cantilevered steel arch bridge at Red Cliff and past the ghost town of Gilman. Take note of Camp Hale, a WWII-era U.S. Army training facility for the elite 10th Mountain Division soldiers. The pass terminates in Minturn, a former railroad town. Connect with I-70 for a relaxing drive into Glenwood Springs. This route is a winner with history buffs, as well as for anyone who would rather skip driving over Independence Pass.
Take the scenic route to Hotel Colorado. Learn more and book your lodging reservations today!