6 Reasons to Holiday at Hotel Colorado in Glenwood Springs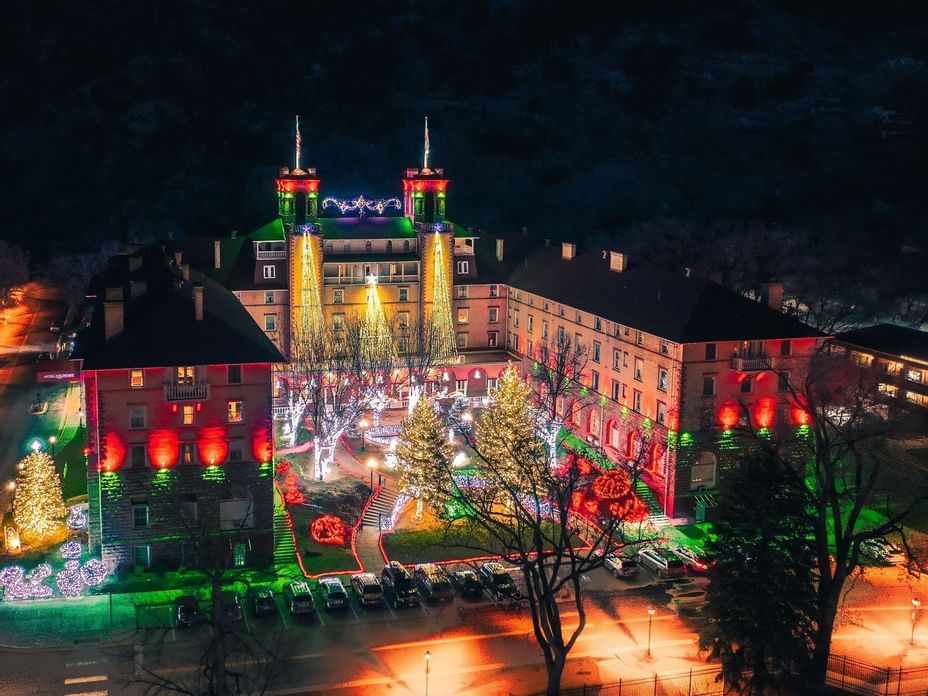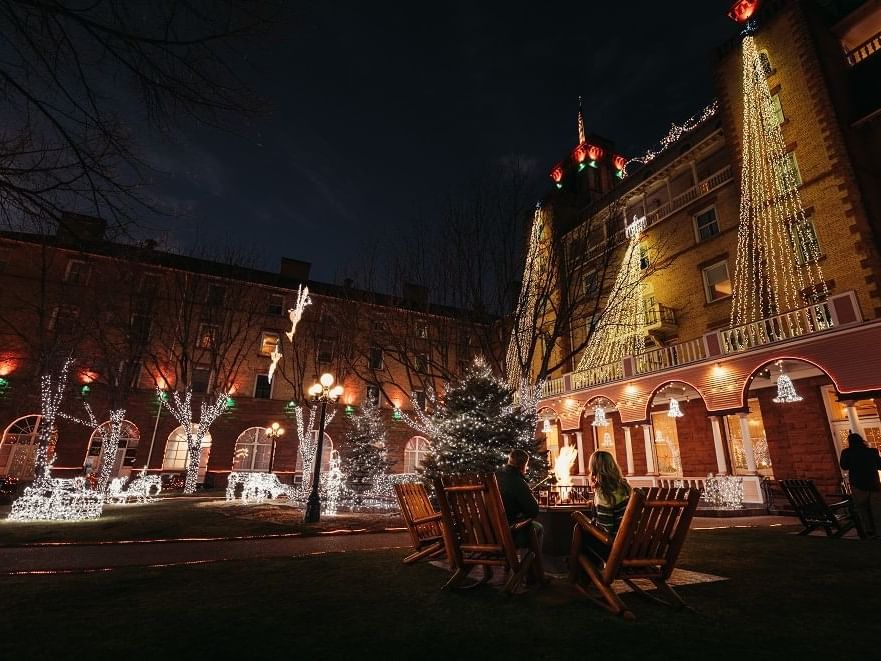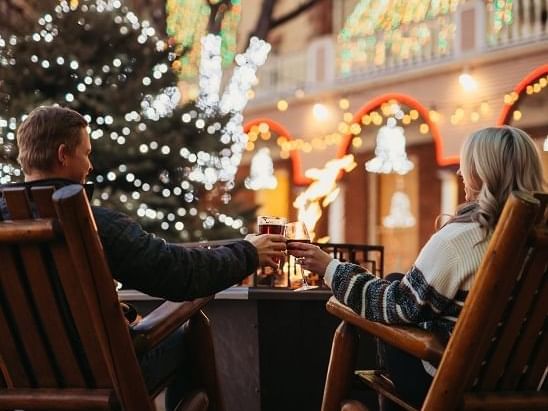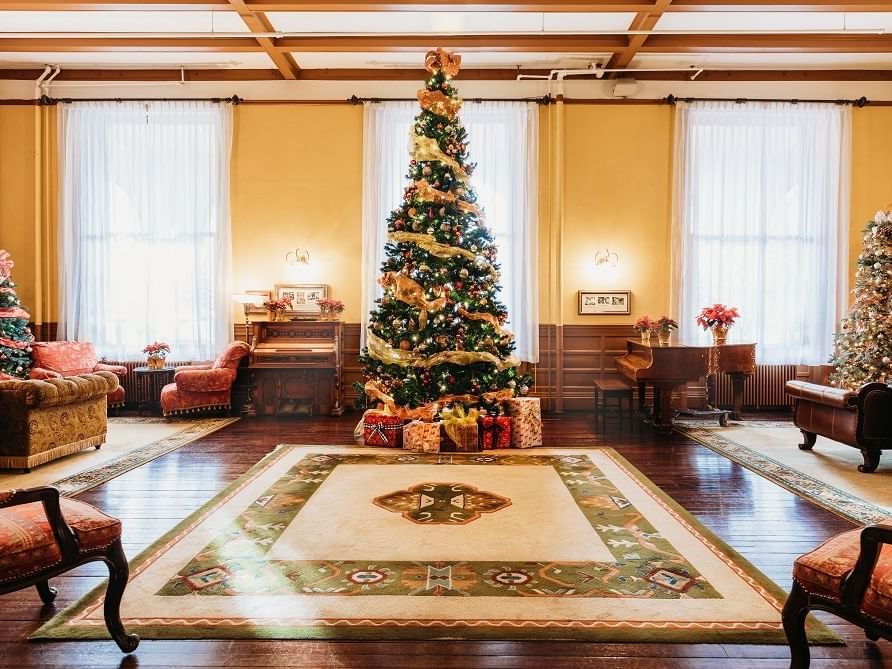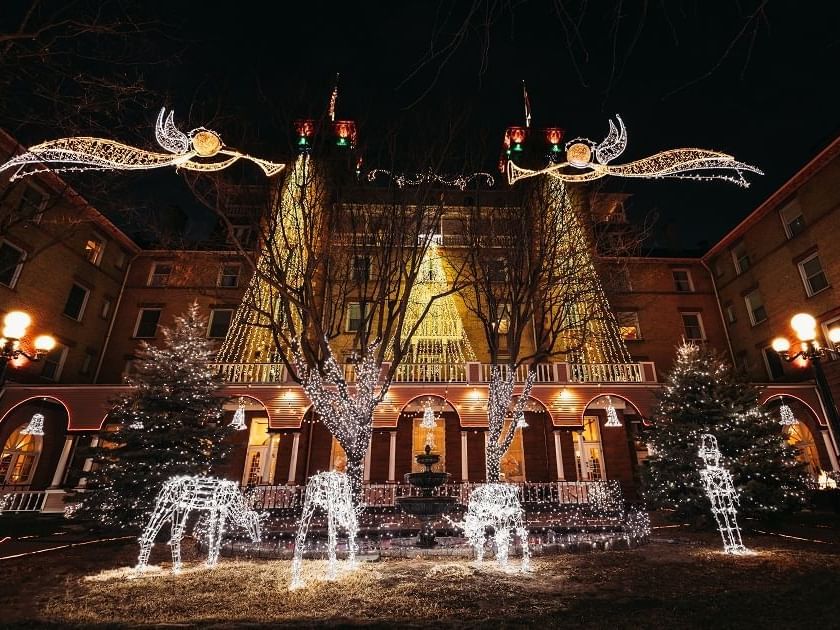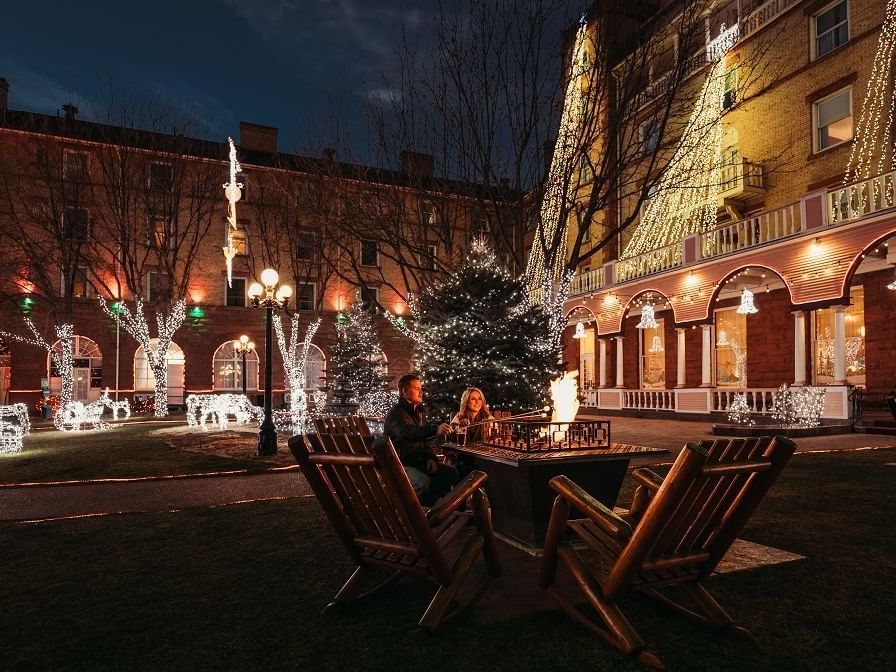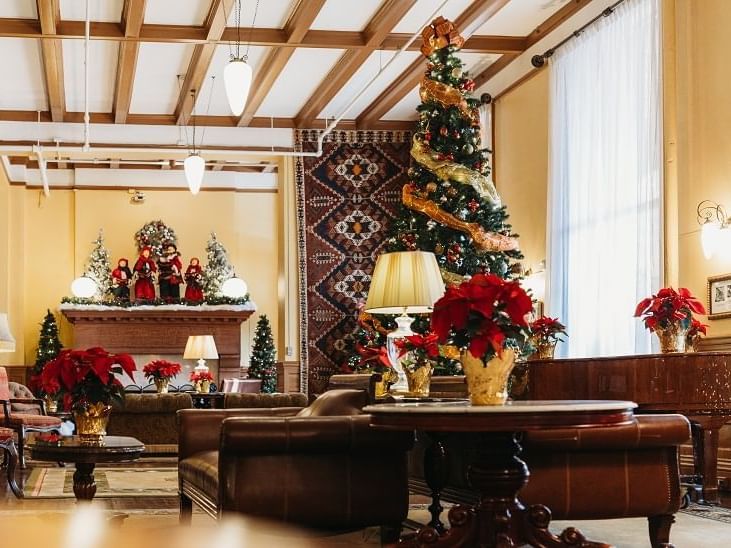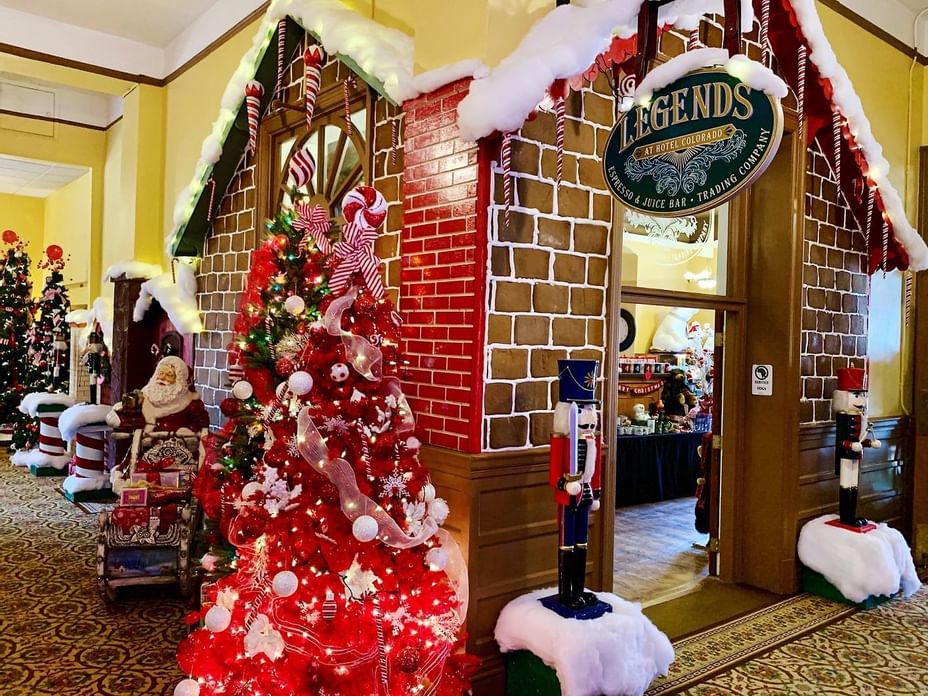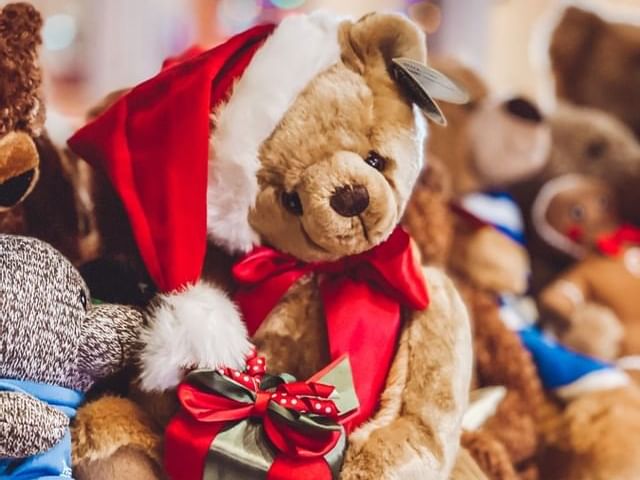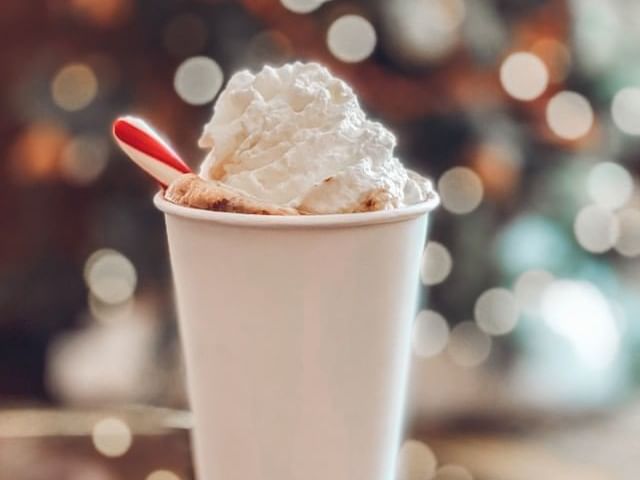 A Cheerful Spirit. When it comes to creating an indoor winter wonderland, no one does it better than Hotel Colorado. The historic landmark goes all out with over-the-top decorations that take weeks to install. Finishing touches complete, the lobby is magically transformed into a Christmas paradise. In addition to an indoor forest of festooned trees, every nook and cranny provides a sensory delight—a life-sized Santa charms with a sleigh full of presents, snowpeople skate to the sounds of holiday melodies, and permeating it all is the wafting aroma of cocoa, coffee and gingerbread emitting from Legend's Coffee & Gift Shop.
Authentic Friendliness. As a mountain town, Glenwood Springs is a place where folks are really real. Whether you're hitting the slopes at Sunlight Mountain Resort or suiting up to enjoy the hot spring amenities, locals are an unpretentious, helpful and welcoming bunch. Ask them anything from directions to dining recommendations. You never know where the conversation may lead or the friendships you might make!
Snow & Soaking. With outdoor recreation nearby and an abundance of thermal springs, Glenwood Springs is a winter destination winner. Opening day at Sunlight Mountain Resort is slated for Dec. 10, and visitors can count on a season of top-notch Colorado skiing at family-friendly prices not found elsewhere. For the ultimate value, book a Ski Swim Stay package that includes lift tickets for skiing and snowboarding at Sunlight, soaking at Glenwood Hot Springs Pool and overnighting at Hotel Colorado. For even more outdoor fun, consider snowmobile tours, snowshoeing or Nordic skiing.
Key Ingredients. Breakfast, lunch and dinner, Hotel Colorado serves it all. Pick up delicious grab-and-go items to start the day or anytime, along with a piping hot cup of coffee from Legends Coffee & Gift Shop. For a sit-down lunch or dinner, pop into Hotel Colorado Restaurant & Bar. Unpretentious, yet chef-prepared, meals are meant to satisfy. Interested in cocktails and a little nosh? Hotel Colorado offers that, too. In addition to great eats at the historic property, Glenwood Springs restaurants dazzle with an array of dining options as well. In fact, Glenwood's "restaurant row," is just steps away over the pedestrian bridge.
Twinkle, twinkle Christmas lights. If you're staying at Hotel Colorado, you'd have to be blindfolded to miss the extraordinary holiday lighting display in the courtyard. Hundreds of thousands of lights illuminate the grand entrance reminding guests of the magic and wonder of the season. Adding to the glow, the courtyard features several fire pits surrounded by Adirondeck chairs. Heat up hands, cuddle with a loved one or sit back and sip a warm drink from the bar.
Happy Memories. Perhaps the very best reason to holiday at Hotel Colorado in Glenwood Springs are the one-of-a-kind moments you'll create during your stay—like roasting s'mores over an open fire (kits available from the front desk) in the courtyard. Even more delicious, however, are the memories you'll make and savor for a lifetime.
The holidays are here now, and that's reason enough to make plans to visit Hotel Colorado in Glenwood Springs during the most festive season of the year. See you soon and Happy Holidays!