A Hotel Colorado Holiday: A Bucket List of Good Cheer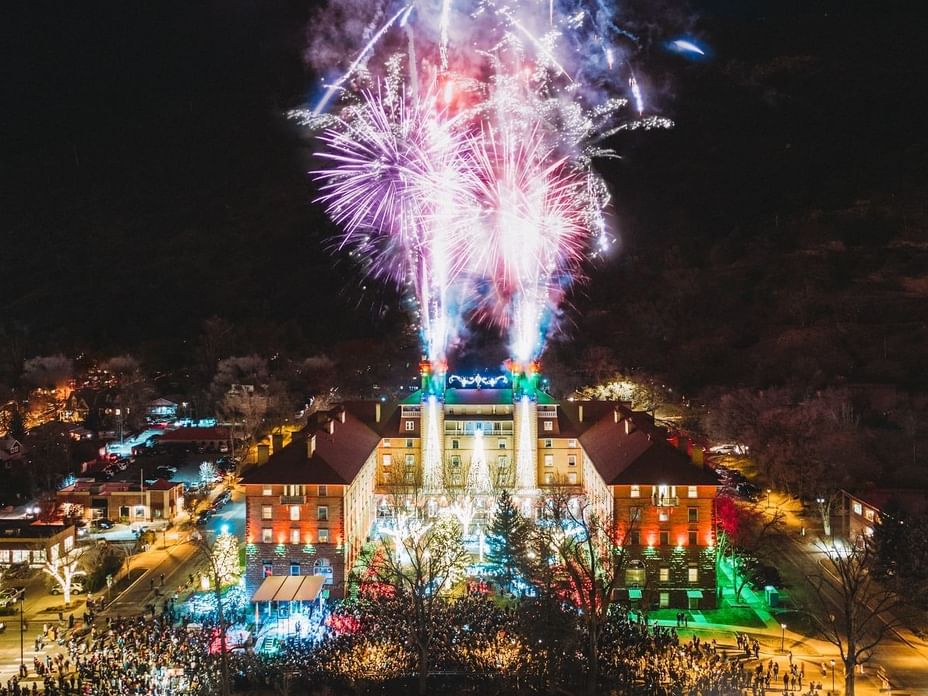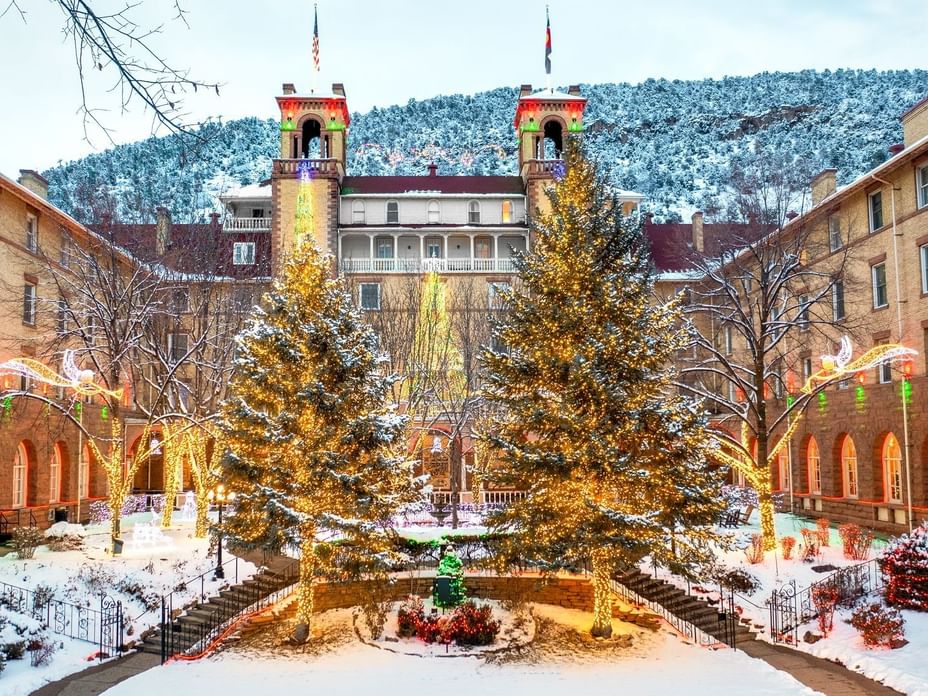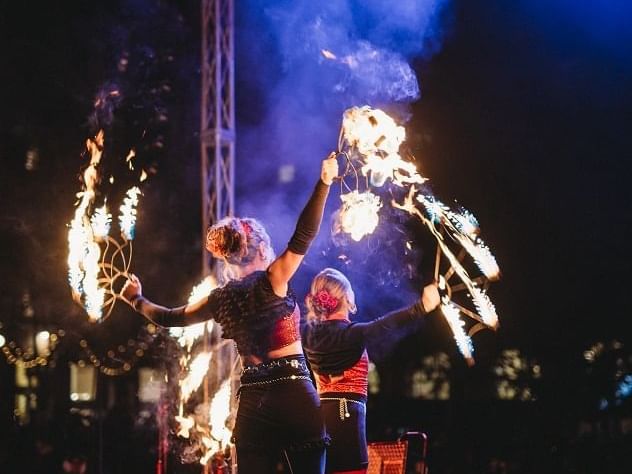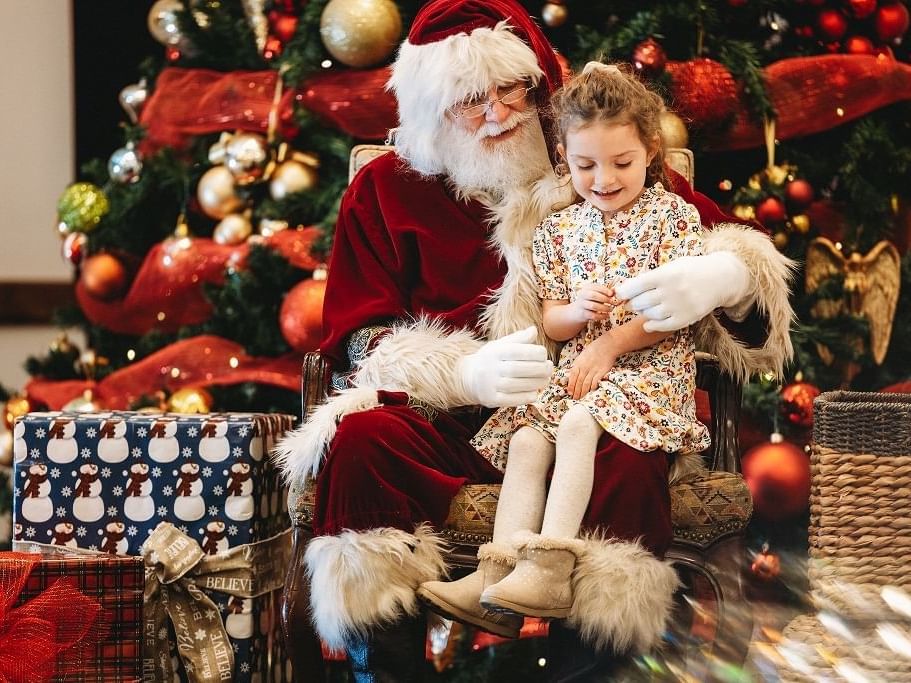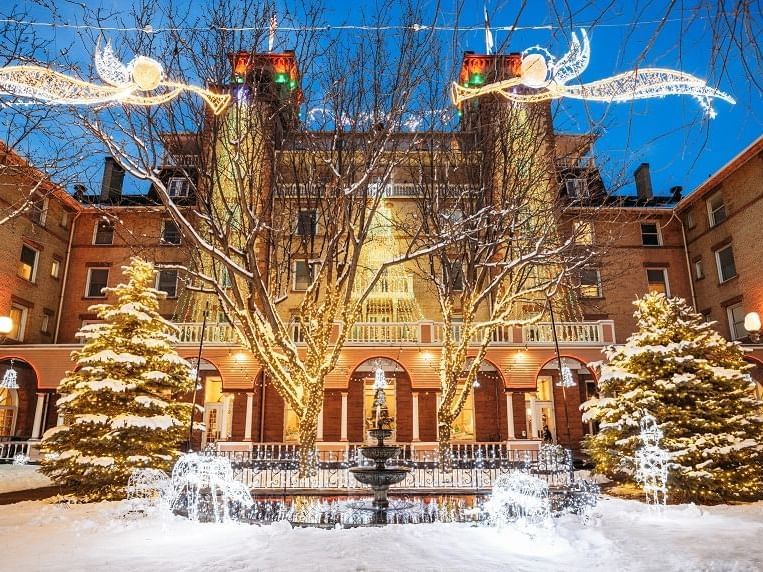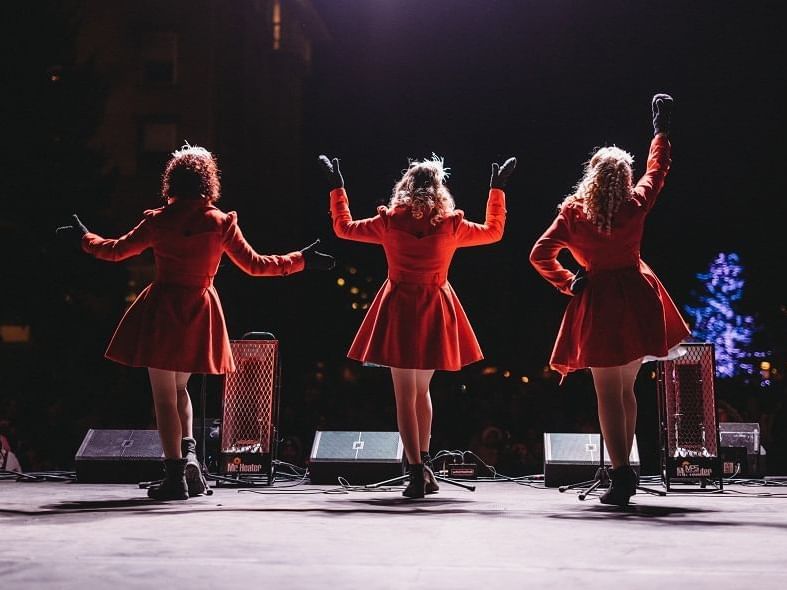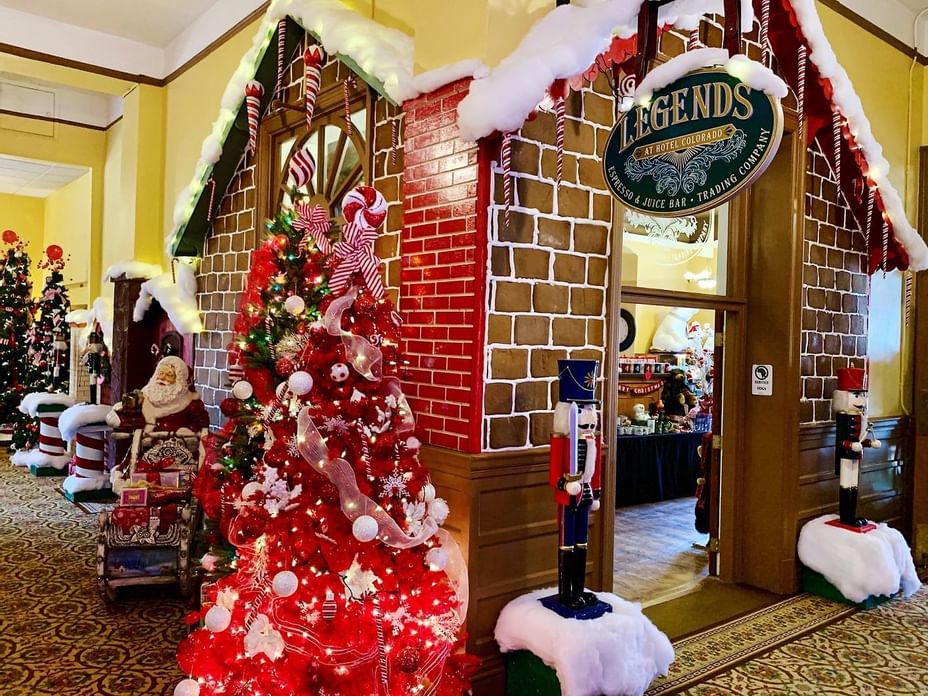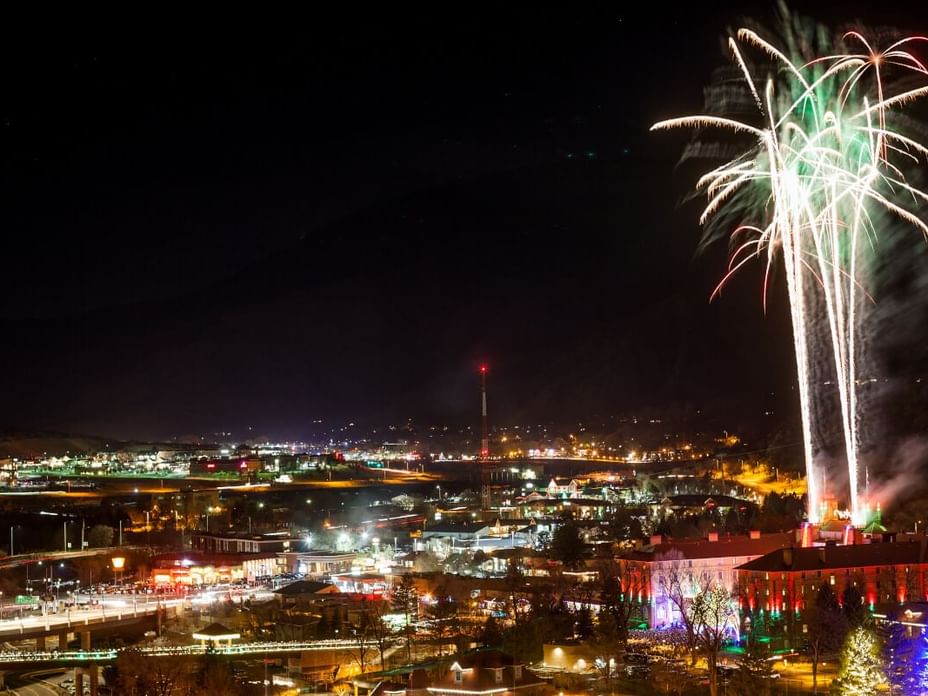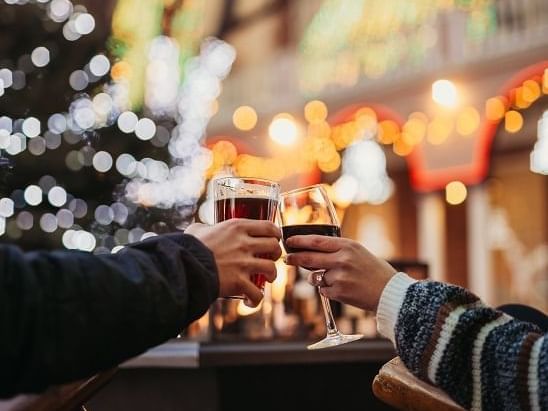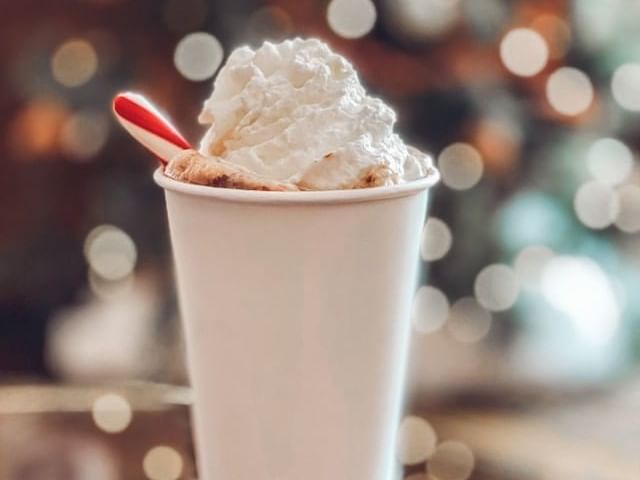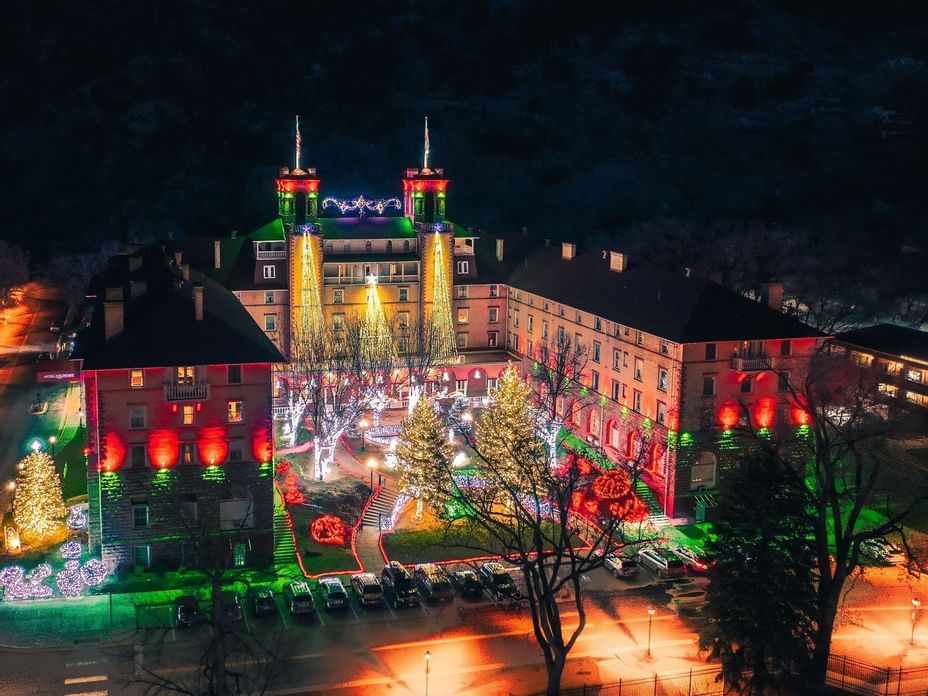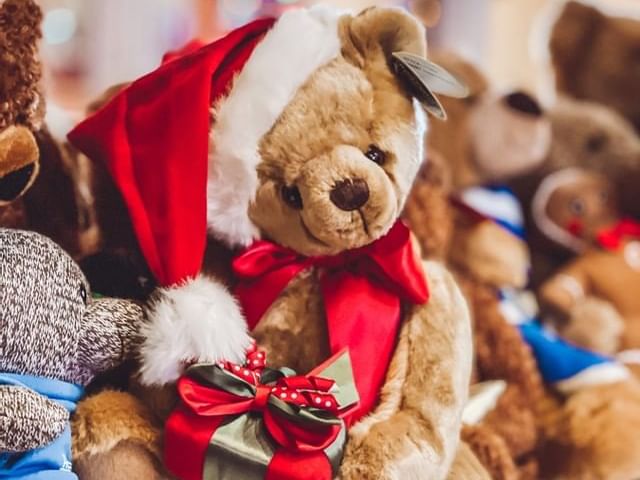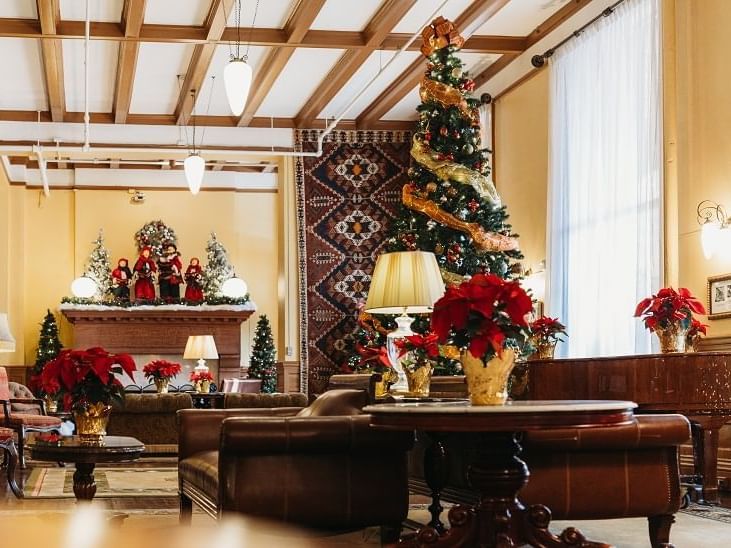 Glenwood Springs comes alive with holiday spirit at Hotel Colorado. From November through December, the historic hotel transforms into a winter wonderland, offering a wide range of things to do, from grand events to simple activities. Twinkling lights, visits from Santa Claus, and special culinary delights are just the beginning.
Your Hotel Colorado Holiday Bucket List Starts Here
Holiday Lighting Ceremony
Mark your calendar for Friday, Nov. 24, and be part of a cherished Glenwood Springs tradition at Hotel Colorado's 33rd Annual Lighting Ceremony Presented in Partnership with Alpine Bank. This event sets the stage for the season of lights with a host of themed activities. From a festive photo booth to a lineup of musical entertainment and an ice-carving demonstration, there's something for everyone. The highlight of the evening is the breathtaking moment when over half a million lights simultaneously illuminate the hotel, accompanied by a rooftop fireworks show. It's a sight to behold and a magical way to kick off the holidays.
Winter Wonderland Package
Inside, the Christmas theme continues with wintry displays tucked in every nook and niche. Hotel Colorado decorates over 60 Christmas trees each year for guests to enjoy. Wake up to a delightful breakfast each morning, enjoy two complimentary drink tickets as our gift to you, and take home a Hotel Colorado keepsake ornament to forever remember your stay with this package.
Sip Hot Cocoa by the Fire
When the evening chill sets in, cozy up by the fire in the hotel's courtyard. Gather with friends around braziers and savor a warm cup of hot cocoa. If you prefer, indulge in a hot spiced apple cider or a comforting cocktail from the Hotel Colorado Restaurant & Bar. It's the perfect way to unwind and enjoy the ambiance of the season.
Breakfasts with Santa
No Christmas is complete without a visit from Santa Claus. Bring your kids to meet the jolly old elf and savor a delicious family-style breakfast. Santa will make a special appearance at Hotel Colorado for breakfast on Sunday, Dec. 10, and Sunday, Dec. 17. Children can share their holiday wishes with Mr. Claus, while parents receive digital and print photos to commemorate the occasion. Reservations are required.
Gingerbread Appreciation
A treat for the senses, follow your nose to Legend's Coffee and Gift Shop in the Hotel Colorado lobby, where the smell of freshly baked gingerbread fills the air. Every year, our dedicated hotel elves transform the café's exterior into a life-sized gingerbread house using hundreds of pounds of baked gingerbread and gallons of frosting.
Christmas Day Buffet
On Christmas Day, Dec. 25, the Hotel's culinary team whips up a selection of delectable holiday fare. Savor the flavors of a Christmas Day spread that features a sumptuous assortment of mouthwatering mains including port wine-brined steamship of beef, apple cider marinated pork, poached shrimp and much more. This event sells out quickly and reservations are required.
From the magical winter wonderland both indoors and out to the festive feasting in our restaurants, gather your loved ones at Hotel Colorado and get busy checking all these cheer-filled activities off your holiday bucket list.