Creative Outdoor Options for Dining in Glenwood Springs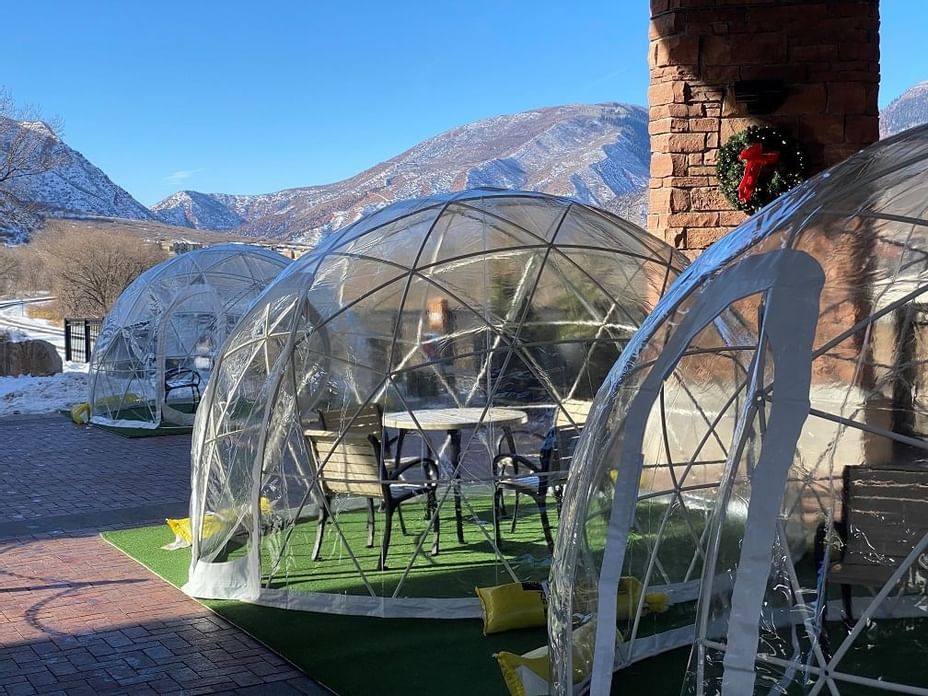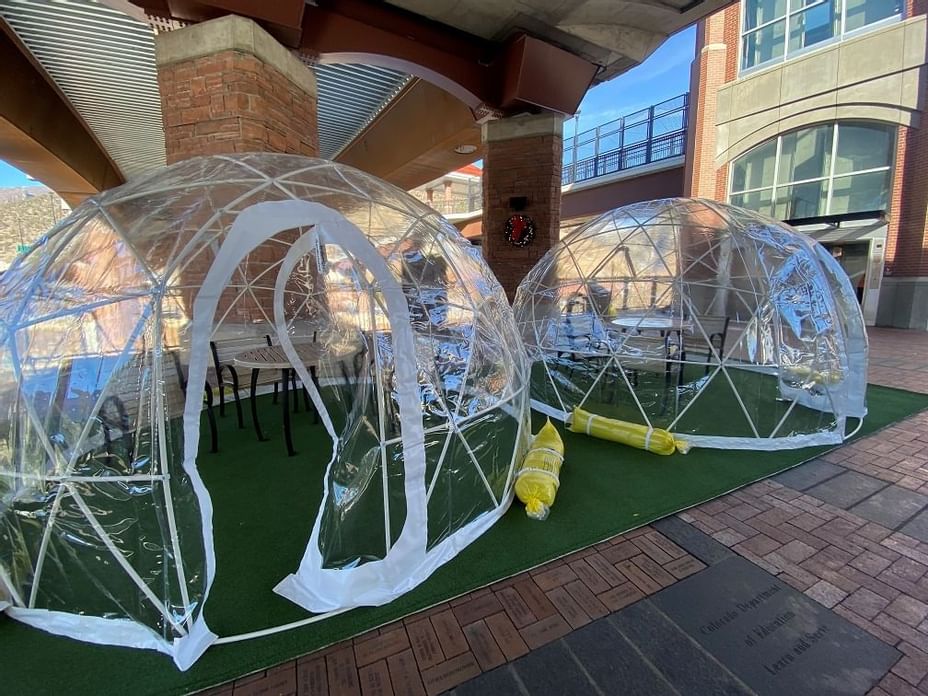 It has been said the hardest part about dining in Glenwood Springs is choosing where to go. The hot springs and adventure town has a thriving restaurant scene that always delivers, even in the midst of a global pandemic. A slew of new dining spaces, a local food delivery service and plenty of to-go options are keeping hungry guests happy while on vacation.

What's New on the Glenwood Springs Dining Scene

Order Out/Eat In
Ordering food to-go is a dining trend that isn't going anywhere. All restaurants in Glenwood Springs offer fare for pick-up. Visit websites to peruse menu options. Choose anything and everything from appetizers to dessert. Ordering online is becoming more common, but you can always give your favorite restaurant a call to place your order—and that includes the Hotel Colorado Restaurant and Bar!
Kravekar, a new food delivery service similar to Uber Eats or Door Dash, makes it easy to order from some of Glenwood's most popular dining establishments including those located along downtown's "restaurant row," as well as other locations throughout town. With Kravekar, expect your food to arrive within 30 to 60 minutes. Get comfy and dig in!

Socially Comfortable Dining & Drinking
This winter a new alfresco venue is enhancing the downtown dining scene. Located in Bethel Plaza, underneath the Glenwood Springs Bridge, is a fenced-in outdoor dining and drinking area that includes socially distanced seating and propane heaters for warmth. Use this space to enjoy your takeout meal as well as alcoholic beverages. A food court type of setting, this space provides an opportunity for those in your household or social group to enjoy meals from different restaurants.
Igloos, Tents & Yurts, Oh My!
Innovative new structures have also landed in Glenwood Springs, adding more room for diners to spread out, relax and enjoy themselves. Six new igloos were recently installed on Bethel Plaza, including five with heaters. They are designated for members of a single household and are available on a first-come basis. A bit more sheltered, but like the fenced-in dining and drinking area, the igloos provide a place for visitors to imbibe and eat their takeout meals.
Some Glenwood Springs restaurants have added their own temporary structures where guests can sit down and order off the menu. Smoke Modern BBQ and Juicy Lucy's Steakhouse have enlarged their seating areas with a large outdoor tents and CO Ranch House has fitted a full-sized yurt in its courtyard.

Cozy Topeks
These charming wooden structures feature a peaked roof, plexiglass windows and are open on one side with a central table and two benches tucked inside. They can comfortably accommodate a social group of up to four. You'll spot these family-friendly eating cabins under the bridge as well as on the north side of the pedestrian bridge, adjacent to the Hotel Colorado. This is yet another venue to eat a takeout meal, but unlike the other new dining spaces, alcoholic beverages are not permitted in the topeks.
Whether you're eating in, ordering delivery or picking up takeout, you'll find plenty of places—outdoor tables, igloos, yurts, tents and topeks—to enjoy satisfying, mouth-watering food in Glenwood Springs.
Learn more about Glenwood Springs and make reservations to stay at Hotel Colorado today!
Photo Credit: Visit Glenwood