Decades-Old Blueprints Detail Hotel's History as Naval Hospital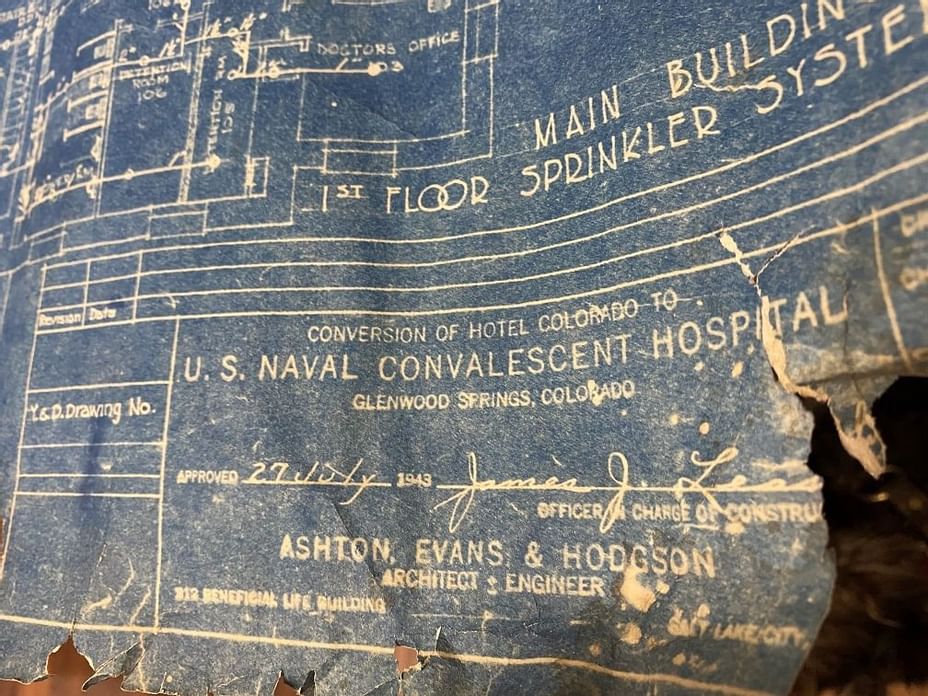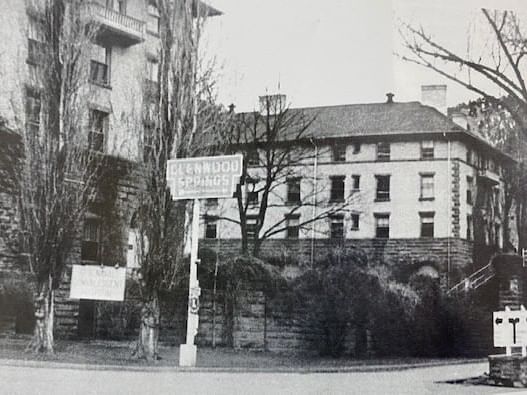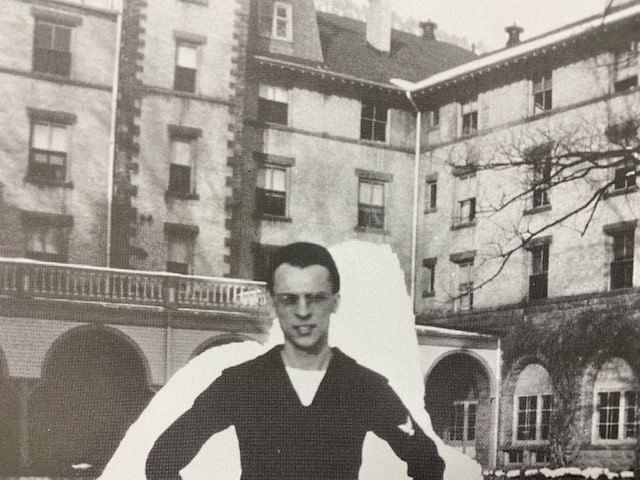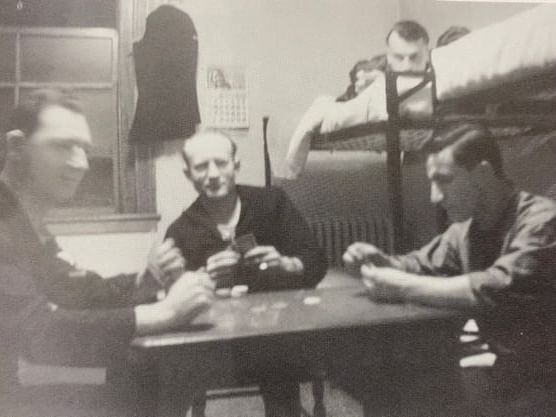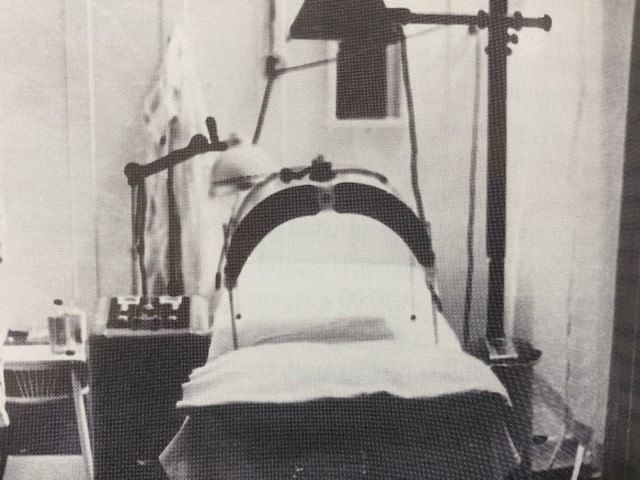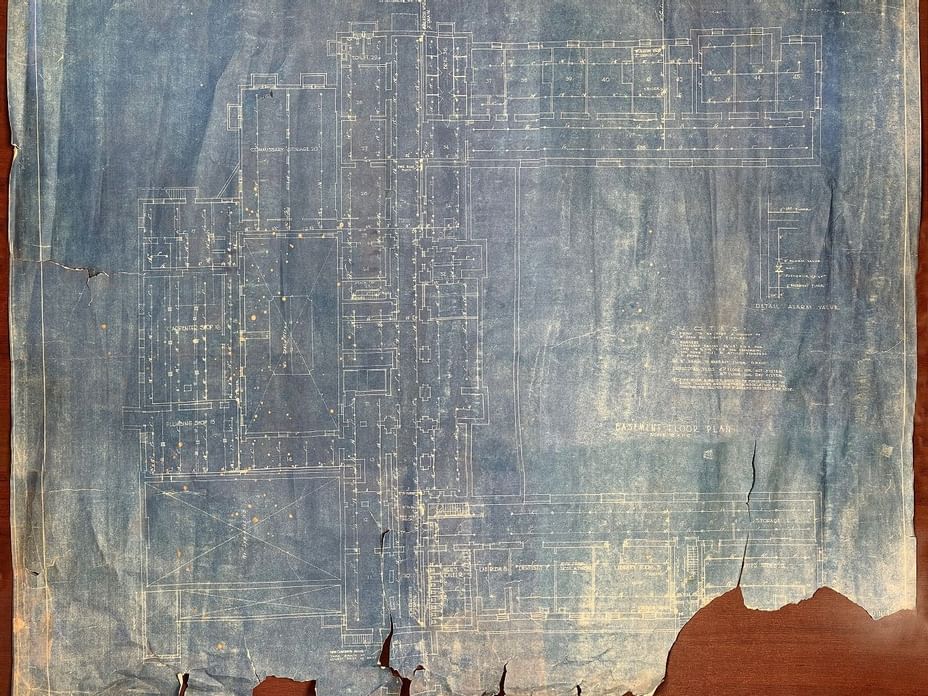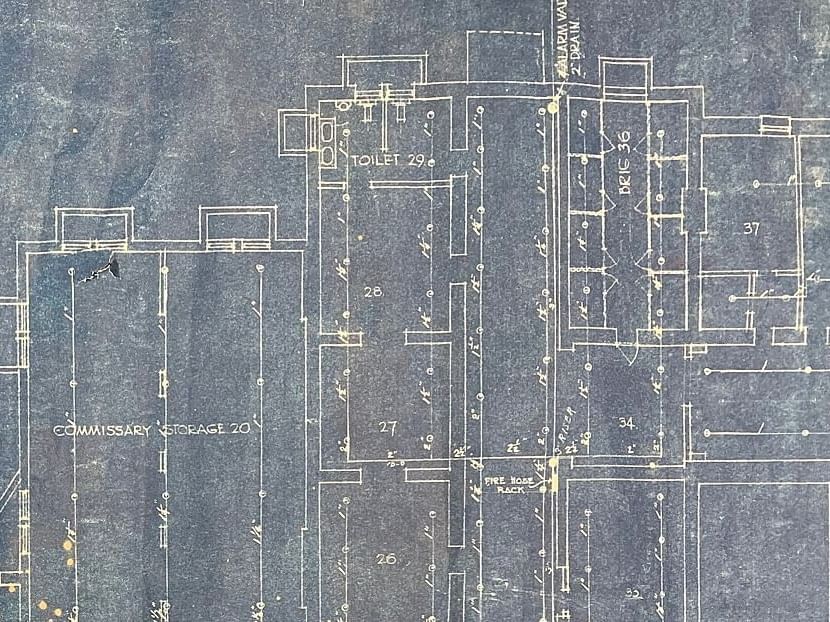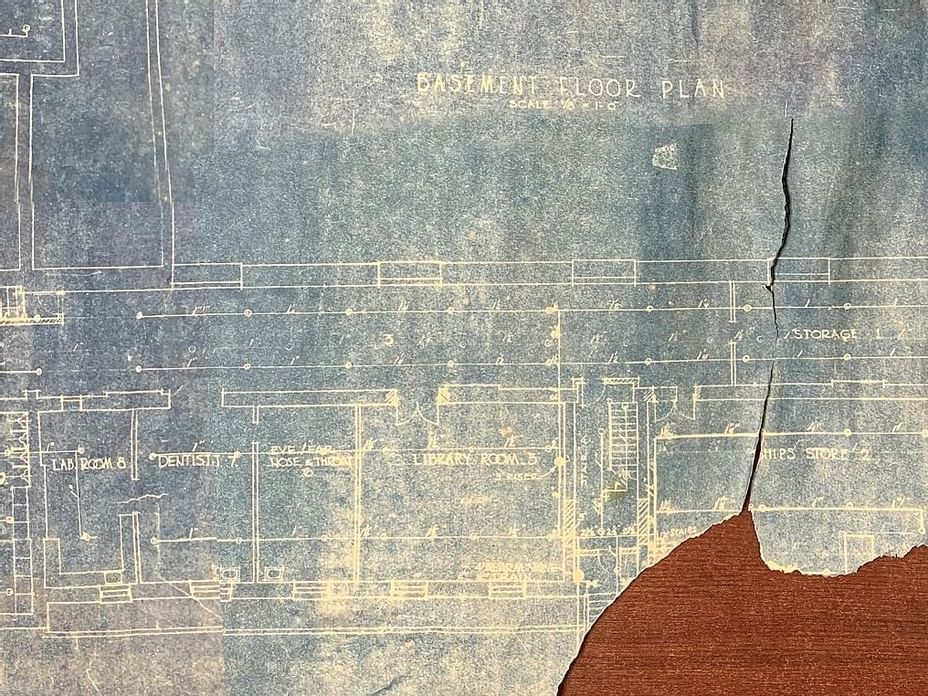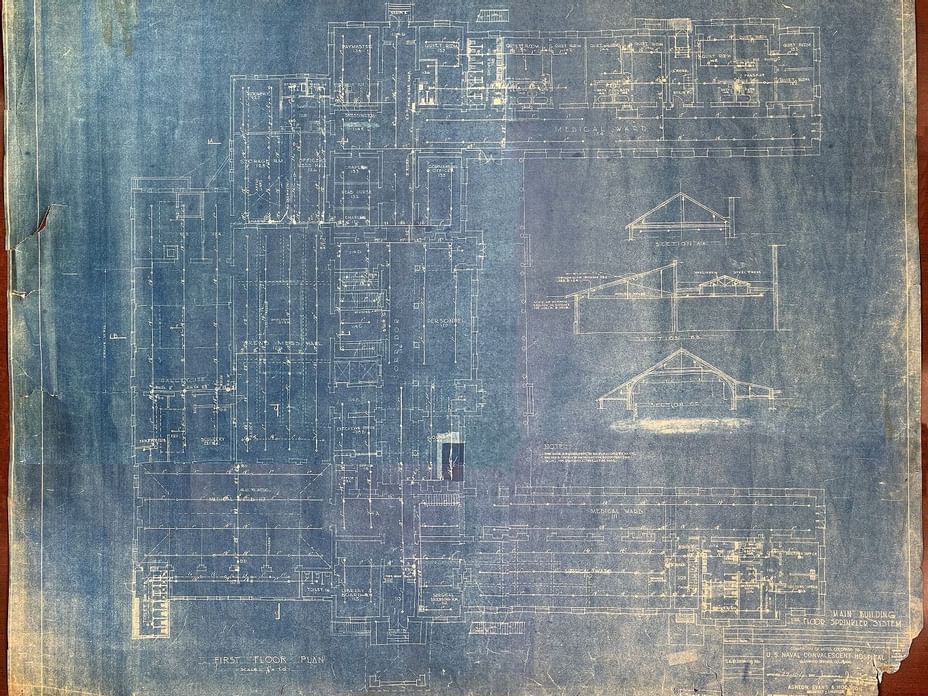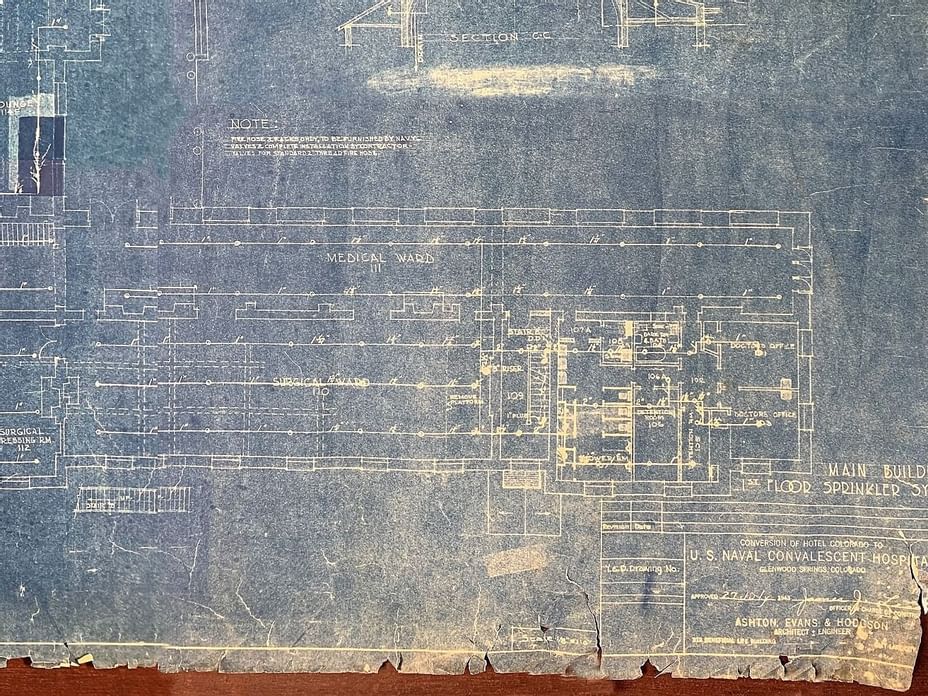 Most people staying at Hotel Colorado today would never guess that Glenwood's premier historic lodging property was at one time commandeered by the U.S. Navy. During a brief, yet valiant period in its nearly 130-year history, the hotel served as a convalescent hospital for injured sailors and marines returning home from WWII. While every town in America was affected to one degree or another by America's entry into the global conflict in 1941, Glenwood Springs and Hotel Colorado in particular played a unique role in the healing journey of the nation's wounded veterans.
Stumbling on History
A set of fragile old blueprints is a fresh reminder of Hotel Colorado's heroic past, but the discovery was a lucky fluke. Hidden away in the basement for 77 years, the drawings could have easily been tossed out or damaged over the years. Thankfully, they came to the attention of Norm Bacheldor, one of the hotel's owners instead.
"After we closed on the hotel in May 2018, my first office was in a storage room surrounded by frayed and broken chairs, bags of linens and other supplies waiting for repair or replacement. In a dusty corner were boxes of tattered and stained construction blueprints. As a builder, I was drawn to them like a moth to light," Bacheldor said. "I started going through the boxes and wow! I realized I was looking at blueprints dated 28, July 1943, the period when the Navy leased the building and transformed it into a U.S. Naval Convalescent Hospital."
Precise, Efficient & Built-to-Last Blueprints Pass Muster
Designed by architectural and engineering firm Ashton, Evans & Hodgson in Lake City, Utah, the blueprints provide an exacting glimpse of how space in the six-story hotel was used by the Navy. The printed sheets detail every inch with floorplans including surgery rooms, nursing stations, patient recovery rooms, crew and officer mess halls, and even a brig for unruly sailors. Additional blueprints reveal the specifics for electrical, plumbing and sprinkler system layouts.
"These blueprints have a no-nonsense professionalism about them—build it well and build to last," Bacheldor explained. The quality of mid-century craftsmanship continues to astound him. He cites the hotel's fire sprinkler system installed in 1943 as perfectly functional today and able to pass inspections annually. Remarkably, the hot water storage tank with the same date was only replaced in 2020 after 77 years of non-stop use!
Hotel Colorado on Duty
The U.S. Naval Convalescent Hospital was placed in commission on July 5, 1943 and received its first patients on July 11. At that time, Hotel Colorado and Glenwood Hot Springs Pool were one entity, owned by Frank Kistler. In addition to recuperating at Hotel Colorado, veterans also had access to hydrotherapy treatments in the mineral pools. The blueprints reveal the hospital had a 500-bed capacity. Serving the wounded were 10 medical officers, 15 staff officers, 12 nurses, 142 hospital corpsmen and representatives from the Red Cross, all of whom resided at the hotel.
By the time Hotel Colorado was decommissioned on April 1, 1946, 6,525 WWII veterans passed through the hospital on their journey back to health during the property's three years of service. Reflecting on Hotel Colorado's role in military history, Bacheldor said, "I think it is awesome that Hotel Colorado had an active role in healing the Naval warriors who were wounded during WWII." Regarding the found blueprints, Hotel Colorado has plans to preserve and publicly display the old documents.
Make reservations to stay and learn even more about Hotel Colorado's fascinating past!