History in Motion: Union Station to Hotel Colorado Aboard Amtrak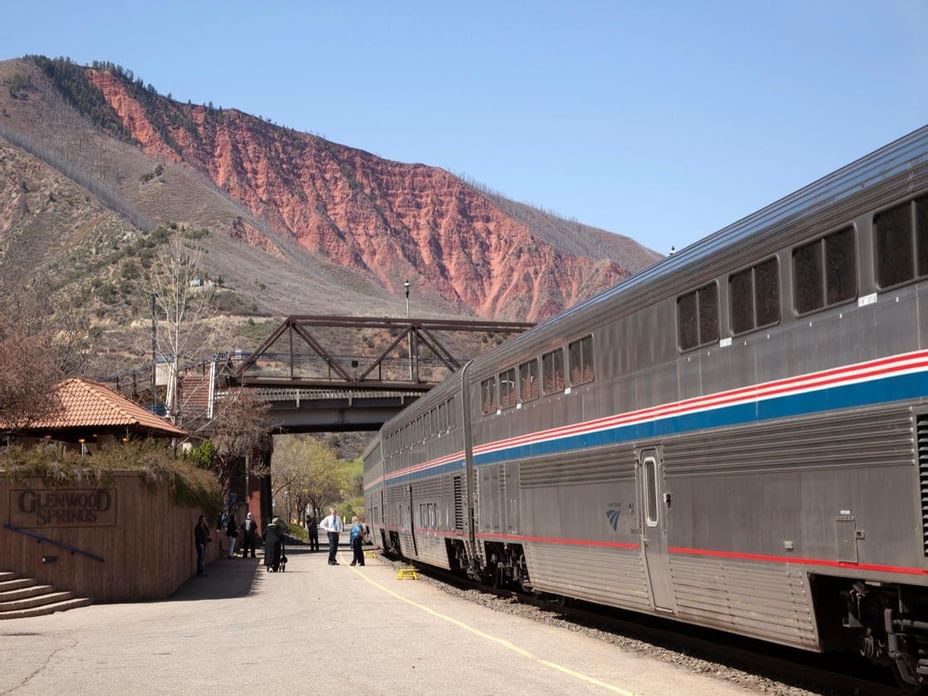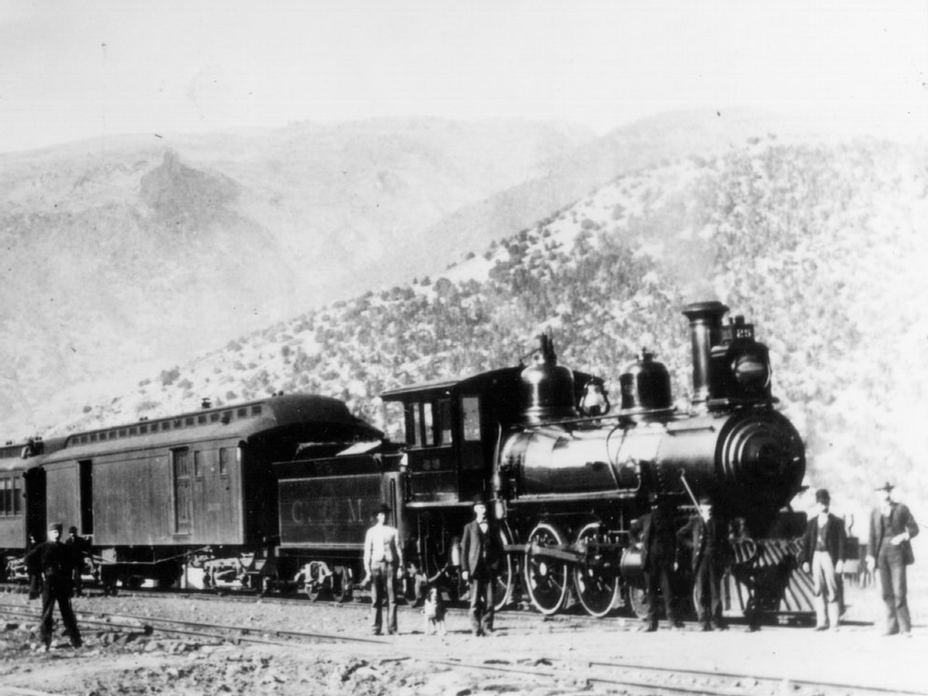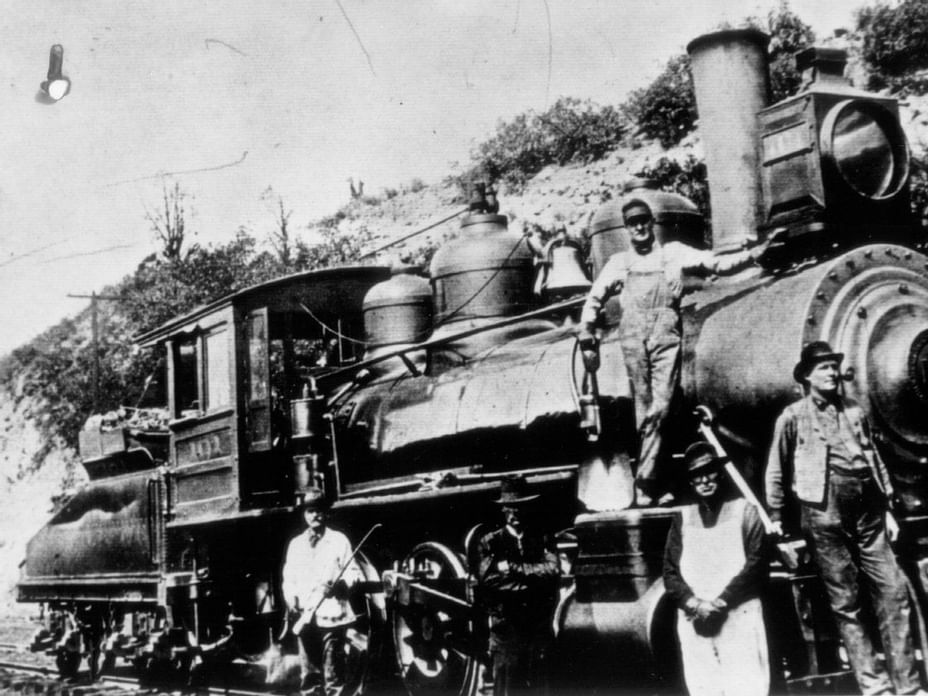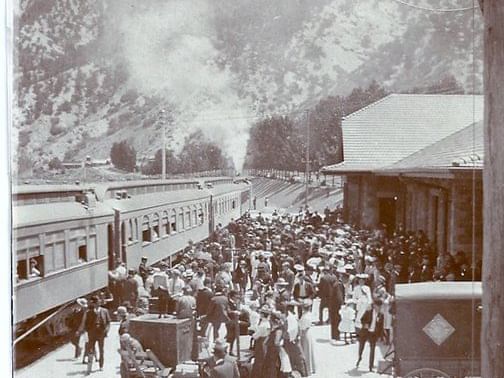 Brushing up on history has never been more engaging and experiential. Leave the books to gather dust; instead, hop aboard Amtrak's California Zephyr from Union Station in Denver to Hotel Colorado in Glenwood Springs.
A Brief History of Rail Travel in the Region
With an abundance of coal mines opening in the Roaring Fork Valley in the 1880s to fuel the silver mining boom, Denver and Rio Grande Western (D&RGW) Railroad was in a fierce race with Colorado Midland Railroad to be the first to arrive in Glenwood Springs. D&RGW worked at a furious pace to cut grades and lay track through Glenwood Canyon, one of the most geologically challenging spots in the state. The first train arrived in Glenwood Springs on Oct. 5, 1887, beating the Colorado Midland by a mere two months. The first-place finish proved auspicious for business. D&RGW track is still in use today by Amtrak, Union Pacific and others, while the Colorado Midland track was razed to create the rails-to-trails recreation path known as the Rio Grande Trail.
Union Station, Denver. Union Station first became a transportation hub in 1881 and continues to serve the traveling public today. A fire destroyed the original building in 1894, but the City of Denver promptly rebuilt the station, which was an important economic and travel lifeline. Constructed in the Beaux-Art style, the new station became known for its opulence and grandeur. In 1952, the iconic neon sign that reads "Union Station—Travel by Train" was installed even though rail travel was on the decline. With the acceptance of the automobile as America's preferred mode of transportation, it wasn't long before the train station was abandoned. In 2001, a group dedicated to revitalization slowly brought the landmark back to life. It reopened in 2014. Today, Union Station offers visitors world-class dining, shopping and lodging. Steeped in history, it is the perfect launch point for a getaway to another destination with a storied past: Hotel Colorado in Glenwood Springs.
Sightseeing Enroute. Amtrak's California Zephyr from Denver to Glenwood Springs showcases mountain scenery and marvels of engineering as it passes through national forests and historic Colorado towns. Highlights include:
• Moffat Tunnel
• Winter Park & Fraser
• Gore Canyon
• Byers Canyon
• Glenwood Canyon
Arriving in Glenwood Springs. Emerging from Glenwood Canyon, California Zephyr comes to a stop at the historic Glenwood Springs train station, which since 1904 has been welcoming everyone from ordinary citizens to those in the highest office in the land. Presidents Teddy Roosevelt and William Howard Taft arrived by railcar in the hot springs town. The depot is located on Seventh Street, situated in a refurbished area that has become known as "restaurant row" in Glenwood Springs. Though Hotel Colorado is located just a short distance away, a shuttle greets guests and provides them a convenient lift to their accommodations.
Hotel Colorado, Glenwood Springs. Built by silver magnate and mining engineer Walter Devereux in 1893, Hotel Colorado is often referred to as the "Grand Dame" of Glenwood Springs because of the structure's elegant and enduring style. Hotel Colorado offers visitors choice accommodations on the western half of the Continental Divide. Akin to Union Station, Hotel Colorado experienced multiple renovations and suffered hardship over the years. During the Victorian heydays, visitors came from around the globe to stay in its posh accommodations and soak in Glenwood Hot Springs Pool. President Teddy Roosevelt's multiple visits launched Hotel Colorado into the hospitality spotlight in the early 1900s. But the winds of fortune shifted for the nation and the hotel with the devaluation of silver and two world wars. In 1942, the Navy requisitioned Hotel Colorado and Glenwood Hot Springs as a convalescent hospital for injured soldiers returning home from war. To preserve its storied past for future generations, Hotel Colorado was placed on the National Register of Historic Places in 1977 and has been a member of the National Trust's Historic Hotels of America since 2007.
Make history fun aboard Amtrak's California Zephyr from Union Station in Denver to Hotel Colorado in Glenwood Springs. Learn more and make your reservations to stay at Hotel Colorado today!