Attractions
The Best Attractions in Glenwood Springs
Hotel Colorado may be a destination in and of itself, but we think you'll fall in love with the beauty of Glenwood Springs. This mountain paradise has long been a haven of adventurers who seek a gorgeous setting for hiking, biking, skiing, and more.

Of course, our world-renowned hot springs provide ample reason for a visit. Hotel Colorado is situated mere yards away from hot springs that will ease your troubles and provide the relaxation your body craves.

Iron Mountain Hot Springs and Glenwood Hot Springs are highly sought after for their healing qualities, temperature (said to be the warmest in Colorado), and ease of access. With a range of options available for all ages, you're sure to find the perfect way to spend an afternoon.
Glenwood Canyon
Glenwood Canyon is a rugged scenic 12.5 mi (20 km) canyon on the Colorado River in western Colorado in the United States. Its walls climb as high as 1,300 feet (400 m) above the Colorado River. It is the largest such canyon on the Upper Colorado. The canyon, which has historically provided the routes of railroads and highways through western Colorado, currently furnishes the routes of Interstate 70 and the Central Corridor between Denver and Grand Junction. The canyon stretches from near Dotsero, where the Colorado receives the Eagle River, downstream in a west-southwest direction to just east of Glenwood Springs, on the mouth of the Roaring Fork. Most of the canyon is in Garfield County, with the upper portion near Dotsero lying in Eagle County.
Glenwood Canyon Fast Facts
40 bridges over 12.5 miles
15 miles of retaining walls
2–4,000-foot-long tunnels
150,000 new trees and shrubs planted
30,000 tons of structural and reinforcing steel used
810,000 tons of concrete used
2 million tiles in Hanging Lake tunnels
300 engineers consulted on the project
$490.3 million final cost of construction
4 full-service rest areas that provide access to trails and the Colorado River
The project won more than 30 awards, including the 1993 Outstanding Civil Engineering Achievement Award from the American Society of Civil Engineers
A French-made overhead gantry was used to place 1,751 individual pre-cast concrete segments that make up French Creek and Hanging Lake Viaducts
In 2011, Hanging Lake was designated a National Natural Landmark
Glenwood Canyon is home to a thriving wildlife population including bighorn sheep, marmots, raccoons, birds,bears, deer, mountain lions and coyotes
The CDOT traffic management facility in the Hanging Lake Tunnels also monitors the conditions in the Wolf Creek Pass Tunnel approximately 200 miles away
Hanging Lake & World-Class Hiking
A visit to Hanging Lake requires a bit more planning -- due to overuse and degradation concerns, the U.S. Forest Service and the city of Glenwood Springs have initiated a reservation system that includes a fee caps daily visitors to the lake at 615. A $12-per-person permit is required year-round to access the lake, and during the months of June-October, visitors can only access the hike via foot, bike, or shuttle bus. In the off-season, November-April, visitors will be able to drive themselves up.
Make a reservation or learn more
The White River National Forest provides endless opportunities for hiking, biking, and exploring. Whether you're looking for a casual half-day hike or a rigorous, day-long experience, you'll find no shortage of gorgeous, awe-inspiring trails. Doc Holliday's Grave Trail Head, Jess Weaver Trail, Storm King Mountain Memorial Trail, and Hanging Lake Trail are some of our favorites.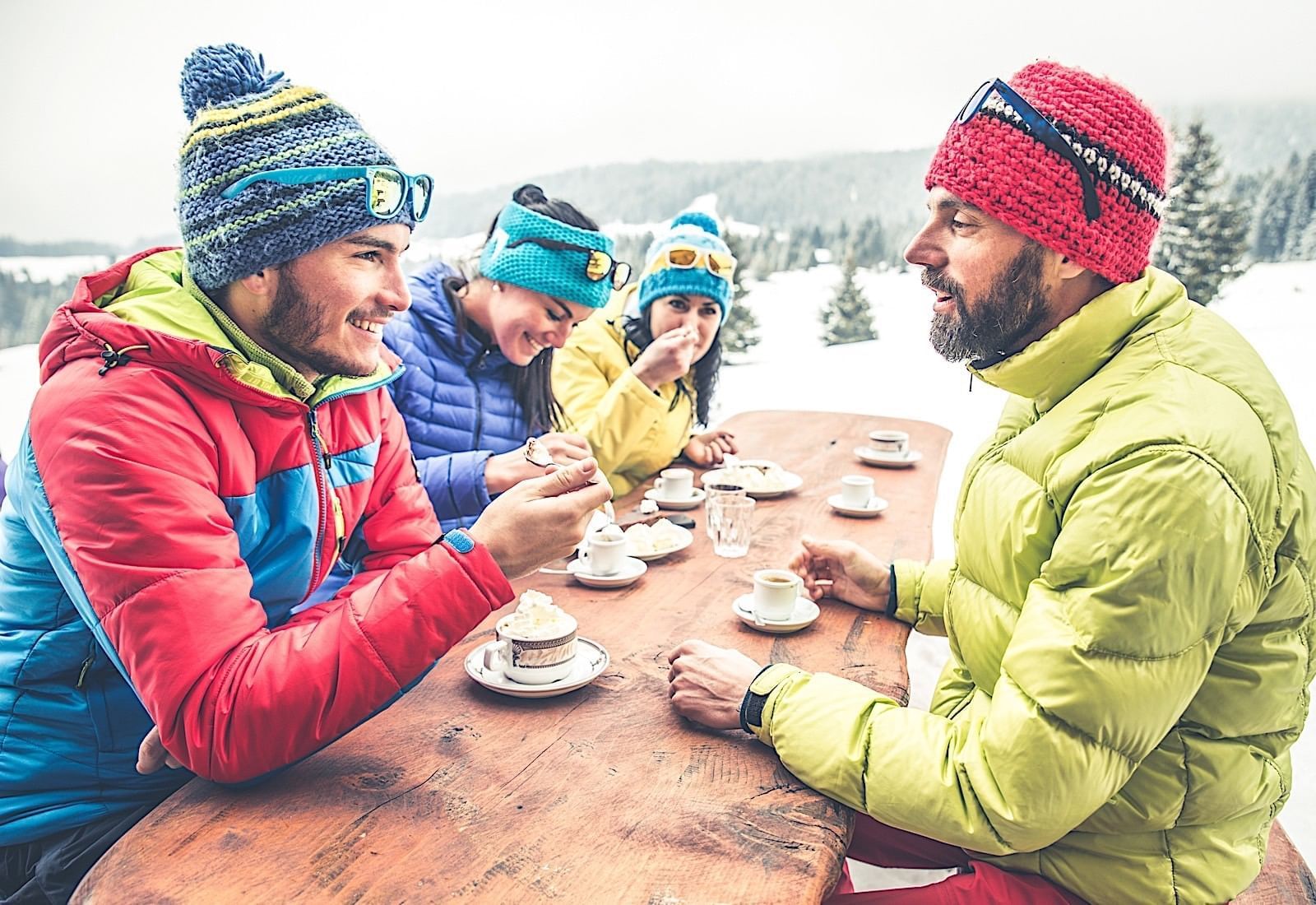 Skiing and Snowboarding in America's Playground
Aspen, Snowmass, Buttermilk, and our own Sunlight Mountain Resort will dazzle you with their beauty, ease of access, and mountain-town charm. Make your next trip to our beautiful corner of the Colorado Rockies with a long day on the slopes followed by a relaxing dip in our area hot springs. Cap it all off with a handcrafted cocktail in our indoor lounge, and rest up for another day of joy in our well-appointed rooms and suites.

Ask our helpful staff for directions, recommendations, and the local inside scoop to make your day on the slopes even more exhilarating.
Available in the winter season only, book our Ski Swim Stay package to ski Sunlight Mountain Resort, soak in the world-famous Glenwood Hot Springs, and retreat back to newly renovated accommodations at the historic Hotel Colorado.