Doc Holliday: A High Roller Brought Low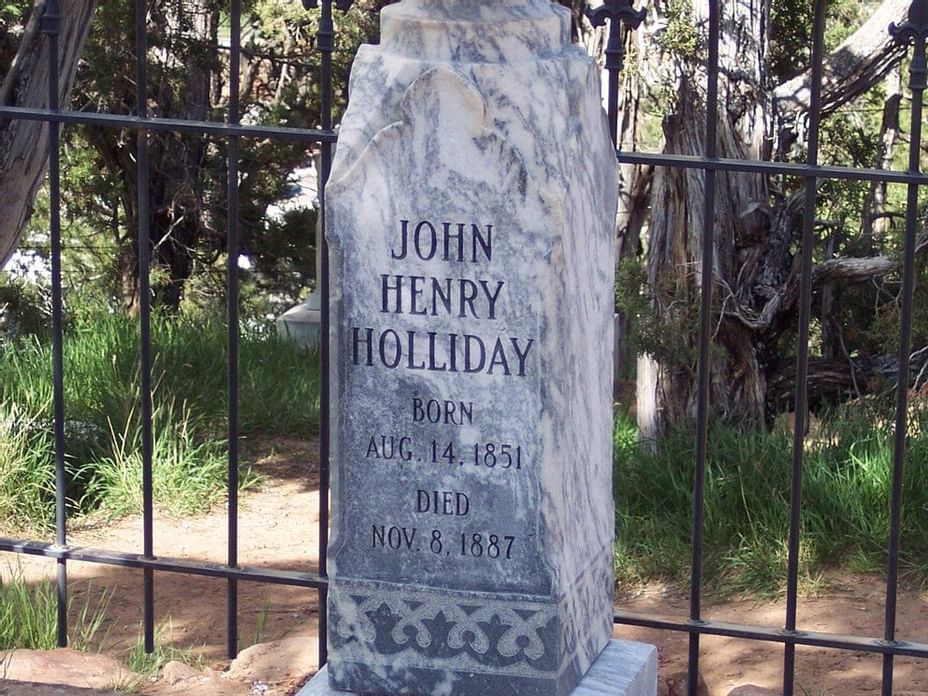 John "Doc" Henry Holliday was educated in the south and trained as a dentist but he never had much opportunity to practice due to contracting tuberculosis in his 20s, most likely from his mother. Hoping to assuage the symptoms and prolong his life, he headed west to drier climes. Though he offered his dentistry skills to those who could pay, it was playing cards in the railroad and stagecoach towns of the American West that kept Holliday flush. Smart and quick with his hands, he was a natural at playing and dealing the West's favorite card game—faro.
Game of Chance?
A deceptively simple game to learn, faro was the game of choice in saloons across the frontier. Holliday was a natural at the fast-paced play and soon picked up the lucrative job of dealing as well, collecting in the vicinity of $100 to $200 per week as well as a cut of the house winnings. Most dealers, including Holliday, swayed the odds in their favor through a variety of underhanded techniques including bogus shuffles, which means using marked decks and rigged card boxes that permitted more than one card to be drawn by the dealer at a time. Needless to say, faro was a profitable game though rarely an honest one.
On the Right Side of the Law
Holliday eventually ended up in Tombstone, Arizona. There, he along with his friend and town sheriff Wyatt Earp and Earp's brothers took part in the famous Gunfight at the O.K. Corral. The shootout intended to disarm members of the Cowboys gang, instead it left three of them dead. Following the clash, the Cowboys retaliated by maiming Virgil Earp and killing Morgan Earp. Though Wyatt tried, he was unable to attain justice in the courts and formed a posse to go after gang members still at large. Following the vendetta murder of Cowboy Frank Stillwell, a warrant for Holliday's arrest was issued and he fled to Colorado. Wyatt, however, came to his friend's aid and arranged for Colorado Governor Fredrick Walker Pitkin to deny the extradition order. As a result, Holliday was able to safely remain in the state.
One Foot in the Grave
By the time Holliday made his way to Glenwood Springs, he was 36 and in the final stages of tuberculosis. Unfortunately, the geothermal springs were of no use to him at this stage in his illness. Though he only resided in the hot springs town a short time, Holliday did what he did best: dealing faro at local saloons along Seventh Street while he was able. No longer at the top of his game, Holliday only lasted a few months at the tables; he was constantly coughing and unsteady on his legs.
Hotel Colorado Connection
His final days were spent in bed at the Hotel Glenwood, which burned to the ground in 1945. Bullock's, a western store is currently located at the site and is also home of the Doc Holliday Museum. The place of his death is often confused with Hotel Colorado but Holliday died in 1887, six years before Hotel Colorado opened. For all his winnings, Holliday left this world a pauper with not even enough money to cover his burial expenses. He is interred somewhere in Potter's Field at Linwood Cemetery. However, visitors can pay their respects to the gambler-gunslinger at his marker which overlooks Glenwood Springs. In fact, many of Doc's fans leave mementos on his stone monument like coins or decks of playing cards.
Learn more about Glenwood Springs' colorful past and stay in historic style at Hotel Colorado today!

Photo Credit: Visit Glenwood