Fresh for Spring: Hotel Colorado Reveals New Restaurant and Happy Hour Menus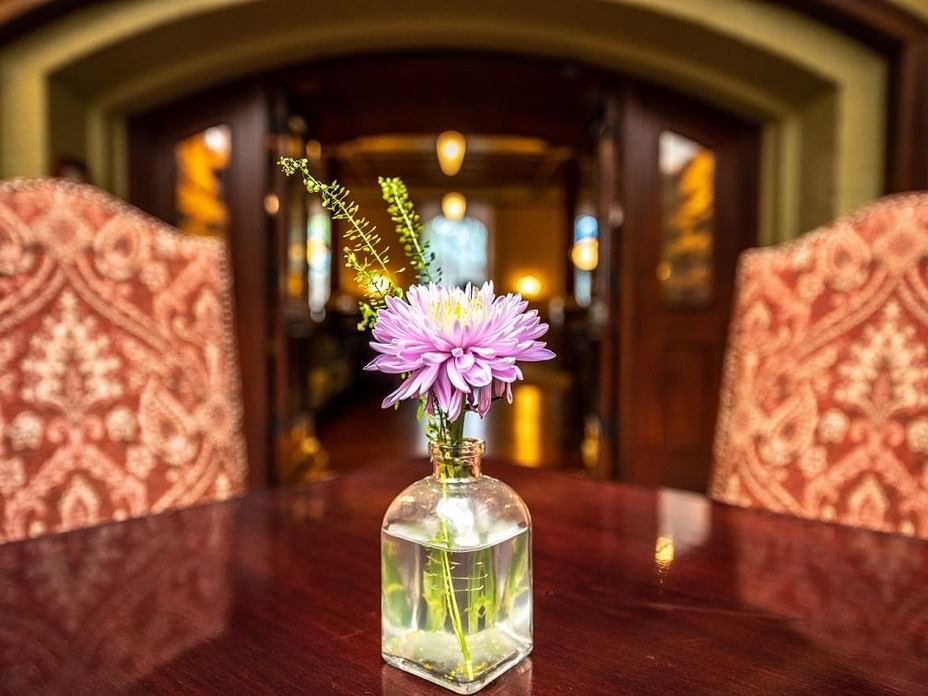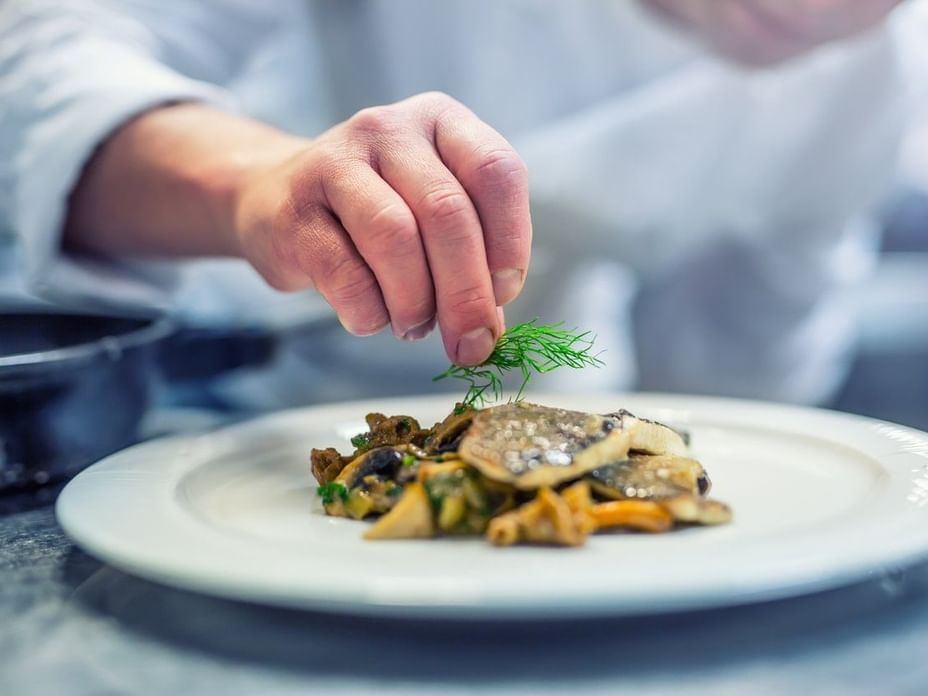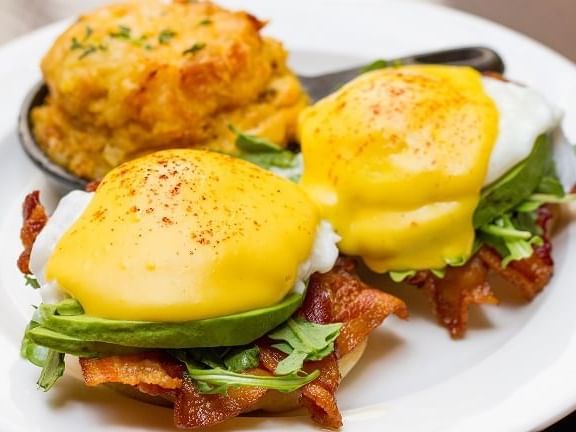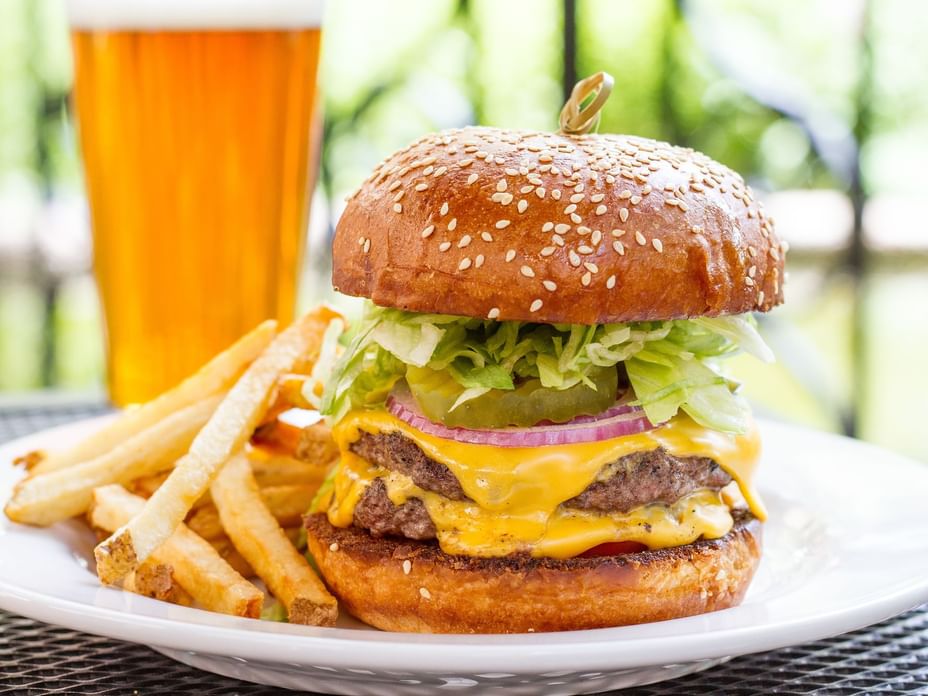 After two years of ongoing renovations, Hotel Colorado in Glenwood Springs knows a thing or two about creating a fresh and welcoming environment for visitors. With the work completed, guests have access to exquisite new guest rooms and meeting spaces that can take their vacation or event to the next level. Rather than calling a time out to rest after the extensive renovations, Hotel Colorado is charging full speed ahead and is ready to unveil two new menus, just in time for spring break vacationers.
"Our goal at Hotel Colorado is to delight our guests at every level of service, whether they're staying in our newly remodeled guest rooms, hosting a big event or enjoying a meal and drinks in-house," said Marketing Manager Taylor Thulson. "For our new restaurant and bar menu rollout, we've kept customer favorites for breakfast the same and switched up other selections to make our offerings match our ambiance—enticing, elegant and satisfying."
Spotted on the Menu
Breakfast. Because why improve on perfection? Breakfast at Hotel Colorado remains unchanged. You can count on eggs served every way you can imagine, from cheesy omelets to south-of-the-border burritos. Choose from four different types of Eggs Benedict or go for griddle favorites like Pancakes Bananas Foster.
Lunch. From soups and salads to handheld specialties and desserts, midday meal options feature familiar comfort foods that have been elegantly upgraded. Need a suggestion? Start with the Tomato Basil Bisque. Move on to the main with either the Steak Sandwich featuring a 6-ounce ribeye, the Bison Rueben or the Bang Bang Shrimp Tacos. Finish with the decadent dessert of your choice.
Dinner. A night out or a special occasion calls for a fine-dining celebration. Hotel Colorado Restaurant and Bar's reliable selection of mouthwatering, chef-prepared entrees hits the sweet spot and everywhere in between. Carnivores and vegetarians will find common ground with a menu that has something for foodies of all types. Culinary exemplars to look for include the bacon-wrapped Grilled Filet of Beef, Lemon Chicken Piccata over angel hair pasta, Grilled Atlantic Salmon with a whiskey brown sugar glaze or Grilled Cauliflower with red quinoa and roasted veggies.
Happy Hour. Raise a toast to the day with happy hour at Hotel Colorado from 4 to 6 p.m. daily, featuring $2 off all well cocktails, house wine and domestic beer. Nibble and nosh on savory bites including Vegetable Spring Rolls, Chips and Dip, Barbeque Potato Skins, House Onion Rings and Meatball Skewers.
Spring has arrived. Savor all its flavors at Hotel Colorado Restaurant and Bar, where new items are starting to pop up on the menu this month. Learn more and make reservations to stay at Hotel Colorado today!
1st Photo Credit: Brian Manning - Soul Fire Photography