Furry Friends Welcome at the Hotel Colorado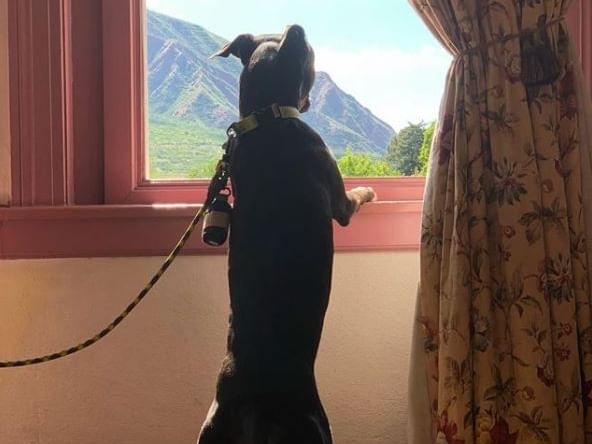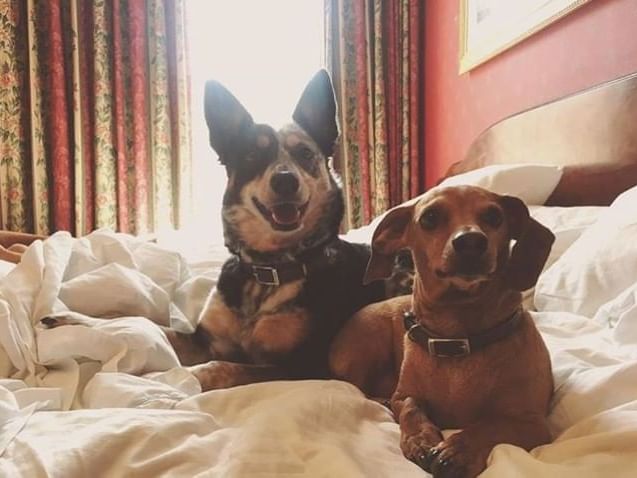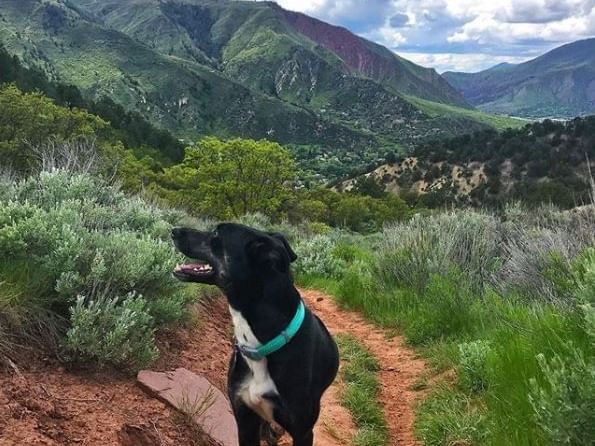 It's not a surprising sight to see well-behaved pooches of all varieties keep pace beside their humans at the historic Hotel Colorado in Glenwood Springs. No one bats an eye, especially the staff who are accustomed to guests arriving not only with their luggage but with Fido and Fifi in tow. In fact, the hotel keeps a jar stocked with biscuits at the check-in desk as a welcome treat for pets.

Traveling with Dogs a Growing Trend
The presence of pets adds to the hotel's relaxed and welcoming vibe. "If you sit in the lobby and watch people as a guest with a dog walks past, you'll notice that they visibly relax, smile more and engage with one another, when otherwise that wouldn't be the case," Hotel Colorado General Manager Christian Henny said. "Guests want to relax and destress when they are on vacation; being a pet-friendly hotel helps them do just that."
Because pets, like their human counterparts, are actual guests, there is a small added fee for them to stay. Even big dogs are welcome and can weigh as much as 50 pounds with up to two dogs permitted per room. Though most of the hotel's guest rooms are pet-friendly, for guests who are allergic, the hotel offers hypoallergenic rooms, which are always kept pet-free. Read more about the Hotel Colorado's Pet Policy here.
Traveling with pets is often a choice, not a necessity for many travelers. "There's a growing trend of people who want to share their vacation experiences with their dogs and Glenwood Springs is a great place to come to do just that," Henny said.

Pet-Friendly Activities in Glenwood Springs
As a laid-back Colorado locale with plenty of outdoor activities that can be enjoyed together, it's no wonder dog owners choose Glenwood Springs. Aside from Hanging Lake which does not allow dogs, most other hiking and walking trails in the area are dog-friendly and many are stocked with "doggie bags" at trailheads for quick, courteous cleanups. Another good choice for an outing is the dog park along the Rio Grande Trail. It's a safe, fenced-in area where pooches can run free, play fetch and meet and mingle with others. When the snow flies, dogs are also welcome on the Nordic trails at Sunlight Mountain Resort. If you go, just be sure your pooch has proper footwear for the cold, snowy conditions.

Doggy Daycare Resources for Visitors
Visitors can also leave their pets in the care of professionals for some extended time away. Two excellent options for local pet-sitting services are High Tails Dog and Cat Outfitters and Dog Holliday's Pet Resort. Consider dropping pooches off at doggy daycare for a few hours while you soak in the town's hot springs or spend a day on the slopes at Sunlight Mountain Resort. In order to play well with the others, remember to bring along your dog's health history and vaccination records.
Bring your fur baby on your next, pet-friendly vacation to the Hotel Colorado in Glenwood Springs. Learn more at www.HotelColorado.com.
Photo Credit in Order:
Instagram: @juner_the_pitty , @mnky_91 , @kaitlinmueller