Running On 100% Renewable Energy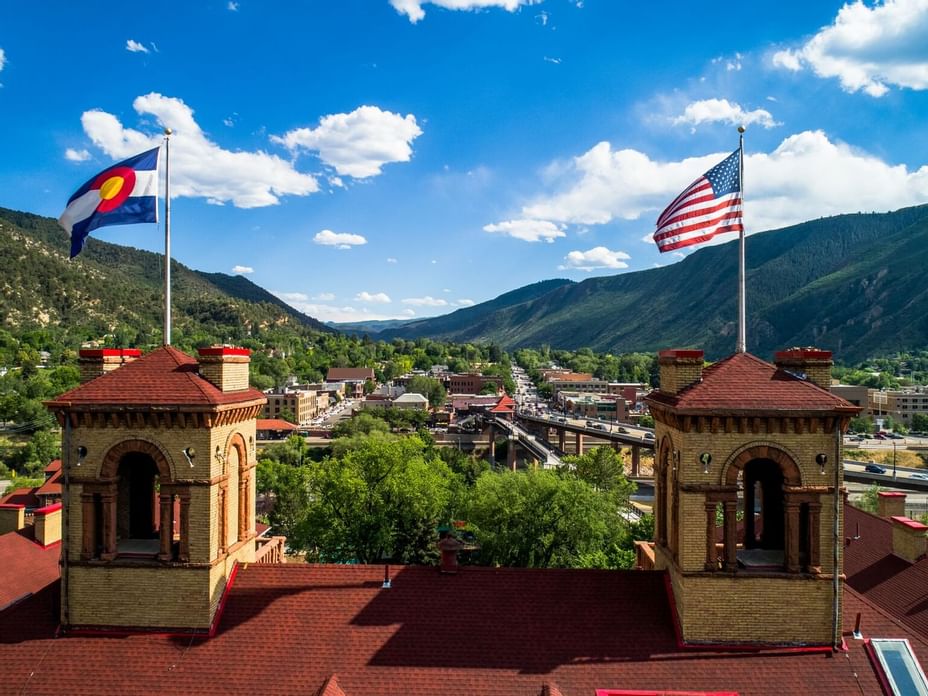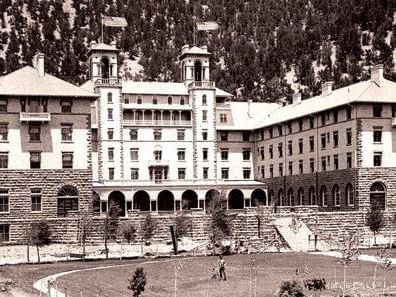 On June 1, 2019, the City of Glenwood Springs officially made the switch to clean-energy electricity, using 100 percent wind-generated power. The move puts Glenwood Springs in an elite group of eco-conscious cities, making it the second city in Colorado and the seventh in the nation to be completely powered by wind, solar or hydro sources.

An eco-conscious lodging choice
"This is good news for Glenwood Springs," Colorado Tourism Office Director Kathy Ritter said. "Travelers can come here and feel good about not affecting the carbon footprint." Ritter went on to say that for approximately 42 percent of travelers, sustainability practices are a factor in selecting a vacation destination.
"We are excited that in addition to choosing the Hotel Colorado for its warm, welcoming, historic setting in Glenwood Springs, guests can now rest easy in the knowledge that they are selecting a low-impact, environmentally-friendly hotel destination," Jeremy Gilley, Director of Sales for the Hotel Colorado, said.

A history of clean energy
The shift to renewables is a welcome return to an earlier age when the Hotel Colorado was powered by hydroelectricity. When Walter Devereux built the Hotel Colorado in the 1890s, he envisioned a grand hotel that would welcome visitors from across the globe to stay in style—and that included electric lighting.
In addition to the Hotel Colorado and the Glenwood Hot Springs Pool, the visionary builder also founded the Glenwood Light & Water Company in 1888. The power plant can still be seen today, just east of the Hot Springs Pool. In its heyday, it generated enough electricity to light the Hotel Colorado when it opened in 1893, as well as the entire town. In fact, Glenwood Springs was one of the first cities in the U.S. to have electric lights, even before New York City!

From hydro to wind energy
When it opened, the hydroelectric plant used four water-powered dynamos. It soon added a fifth. By the middle of the 1890s, those dynamos were powering 30 arc lamps on the city's streets and about 1,750 incandescent bulbs in its houses and businesses. By 1912 the plant used one 200-kilowatt generator, one 22-kilowatt generator and one dynamo to supply the city's power. Glenwood Light & Water Company operated until 1961.
Since 2013, Glenwood's power has come from 35 percent renewable sources. As of June 2019, in partnership with its energy supplier, Municipal Energy Association of Nebraska, Glenwood Springs has added the additional wind power onto its grid to become one of only a few cities in the U.S. to be powered entirely by renewables.

Switch marks beginning of a new era for Hotel Colorado
"Moving to 100 percent renewables is a big deal," Gilley said. "It's the right thing to do for our city, our hotel and our guests. The environment is a top priority and we hope that the use of clean energy adds another level of comfort and service for our visitors."
Make reservations and learn more about the Hotel Colorado today.