Hotel Colorado – An Ideal Hub for Strawberry Days 2022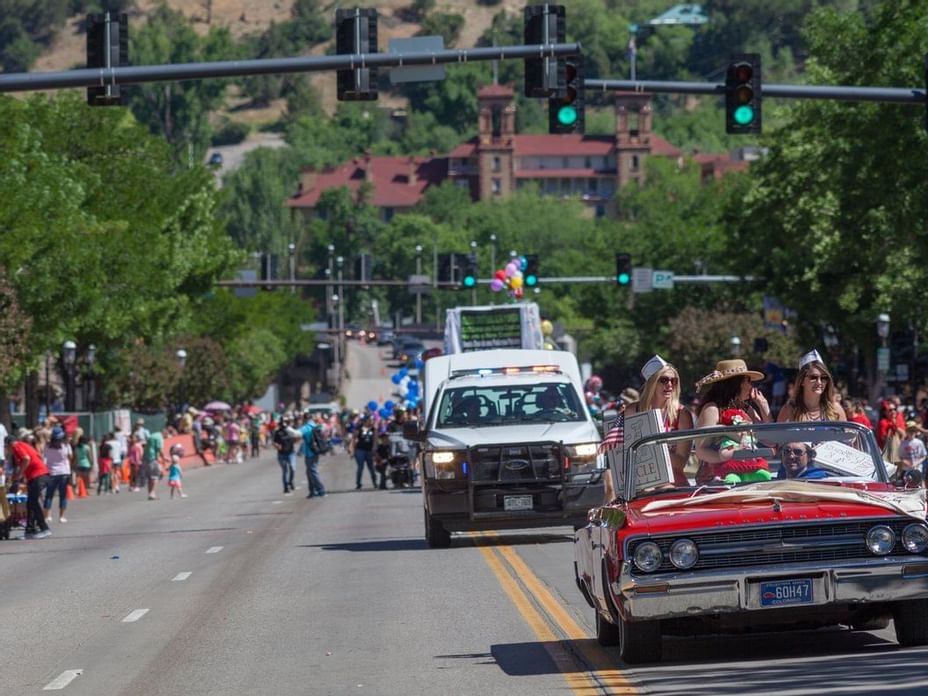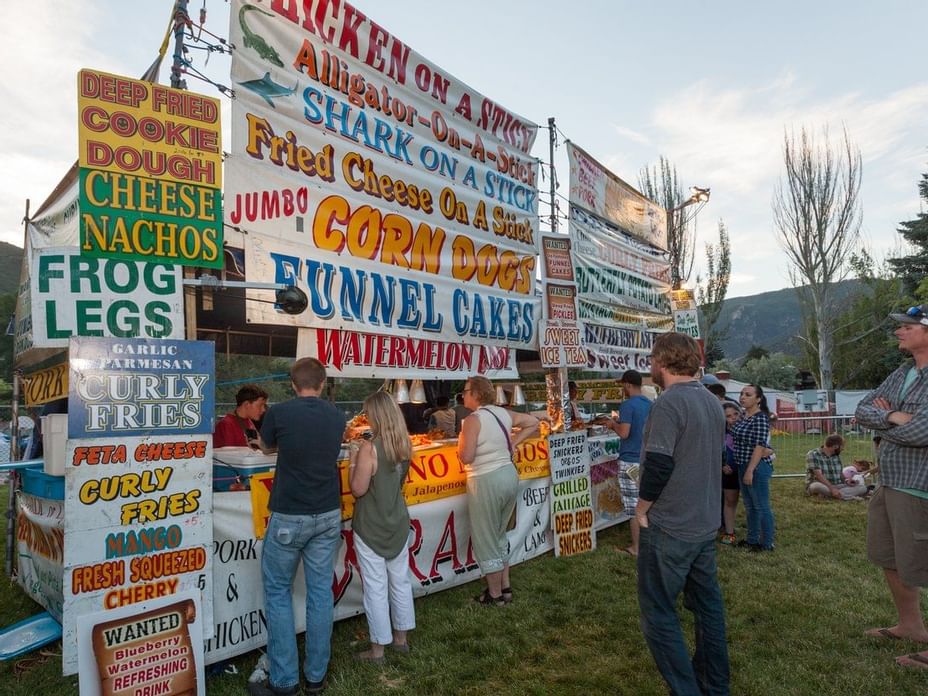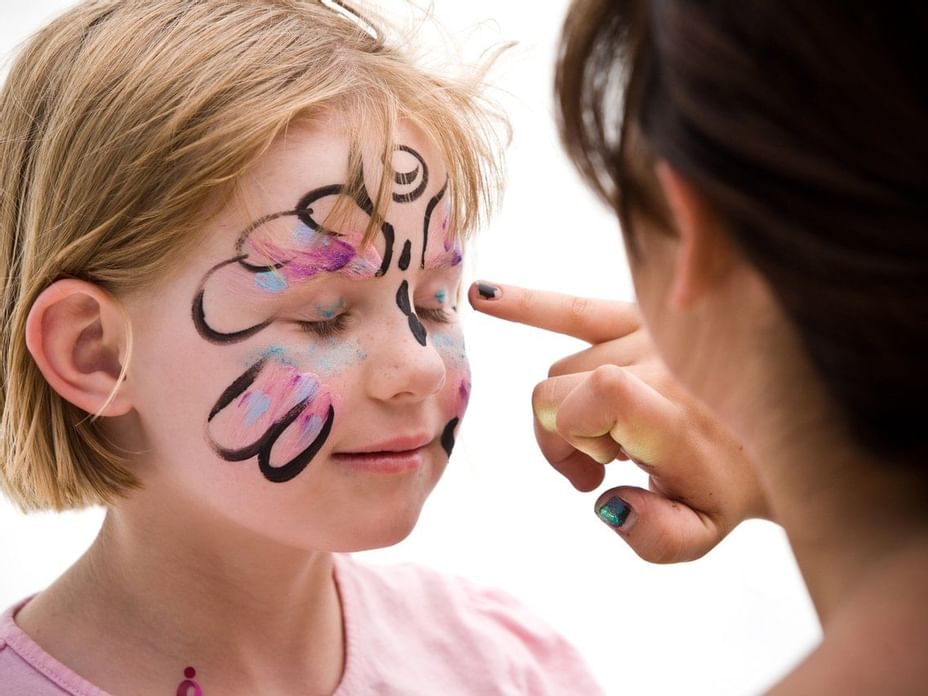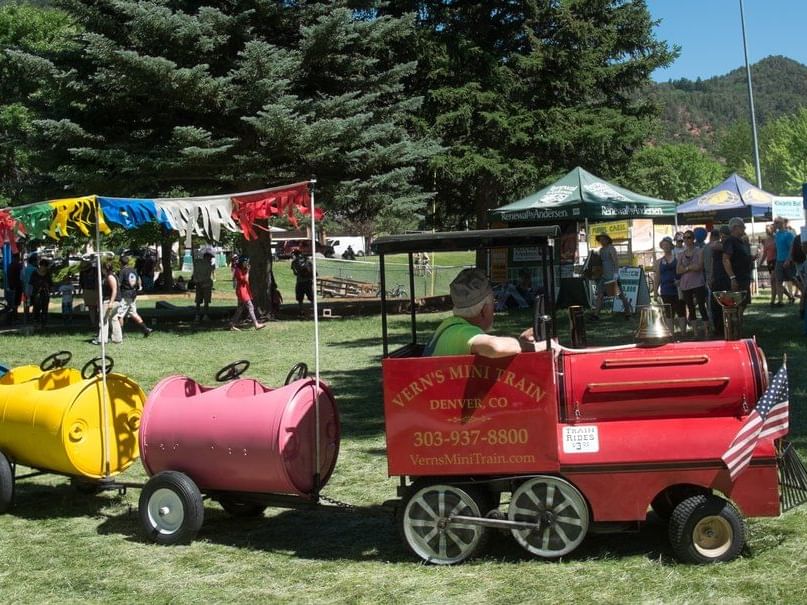 After a two-year hiatus due to the pandemic, Strawberry Days returns to the summer festival scene on June 17, 18 and 19. This year marks the 125th anniversary of the beloved event, which features a weekend filled with activities and entertainment for all ages.
The new location is especially convenient for Hotel Colorado guests who can easily stroll to the park in a matter of minutes. For those who would rather get a lift closer to the park, the Ride Glenwood bus service expands its schedule during Strawberry Days with more frequent stops. Hotel visitors can catch a ride in front of the nearby Yampah Spa & Vapor Caves or Glenwood Hot Springs Pool.
Weekend of Fun All in One Place
Once at Strawberry Days, there are an array of things to do. Peruse the artisan fair for unique, handmade items that range from jewelry and fine art to silly signs and caramel corn. When you get hungry, the options are many at the food court. Enjoy fresh-squeezed lemonade, gourmet crepes, slow-cooked barbeque and much more.
Strawberry Days has always included fun activities for the youngsters. If you have kids in tow, be sure to visit Family Fest, where putting smiles on little faces is the goal. Kids can delve into creative crafts, as well as feed their sense of wonder with entertainment that includes a human circus, mini train rides and dance performances. Another event that captures everyone's attention is the Strawberry Days Parade, which this year takes a new route down Pitkin Avenue from Glenwood Springs High School to Eighth Street. The long-standing tradition is wrapping up the parade with free strawberries and ice cream until it's all gone!
Music lovers will want to check out the playbill for the Main Stage, where local, regional and headliner acts will get the crowd to their feet. From mellow folk tunes to New Orleans jazz and good old-fashioned rock 'n' roll, the sounds of summer are in the air at Strawberry Days. MarchForth, the headliner band hails from Portland, Oregon and takes center stage on Saturday night. They are known for getting one and all moving and grooving with an explosion of brassy funk, rock and jazz.
More Glenwood Springs for Hotel Colorado Guests
When you stay at Hotel Colorado, not only are you within proximity to all the Strawberry Days festivities you're also close to Glenwood's main attractions including Glenwood Hot Springs Pool, Iron Mountain Hot Springs and Glenwood Caverns Adventure Park. You also can always grab a bite to eat any time of day at the Hotel Colorado Restaurant & Bar or wind down with a delicious post-festival frozen Strawberry Daiquiri Margarita.
During Strawberry Days and anytime, Hotel Colorado is a hub for summer fun and relaxation in Glenwood Springs. Learn more and make plans to stay at Hotel Colorado today!
Photos courtesy of Visit Glenwood Springs.