Hotel Colorado's Top 5 Holiday Traditions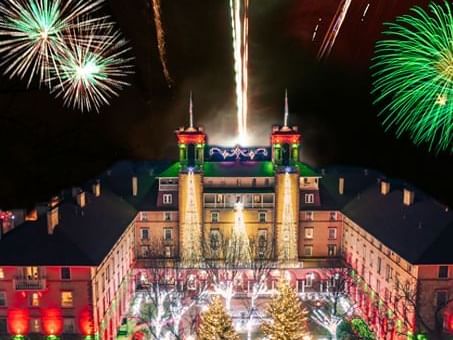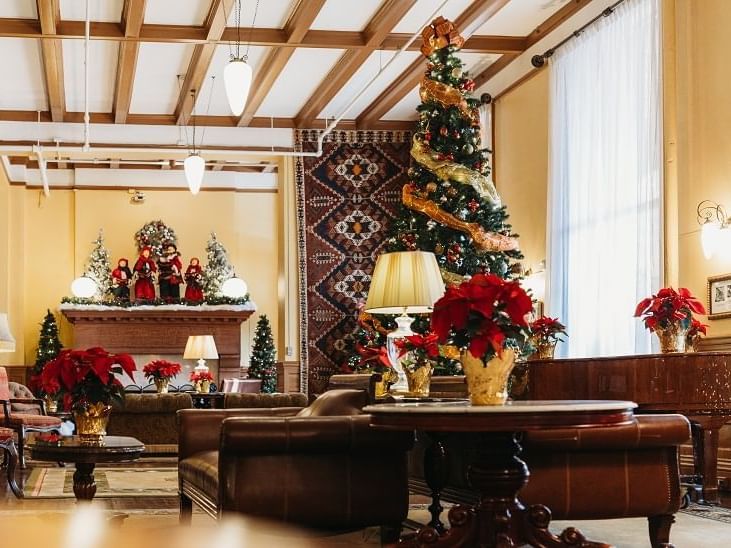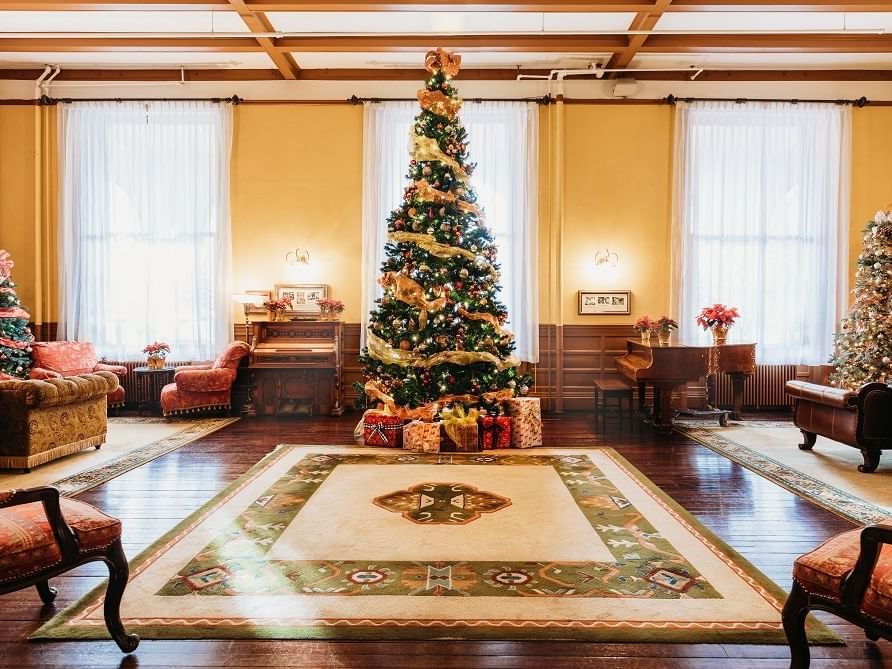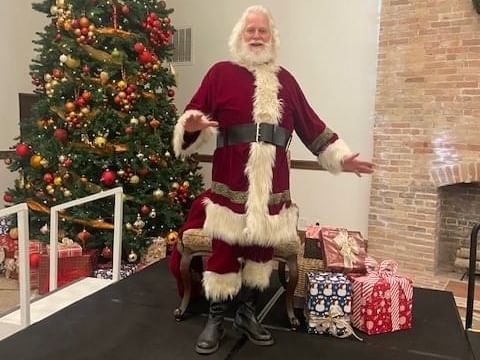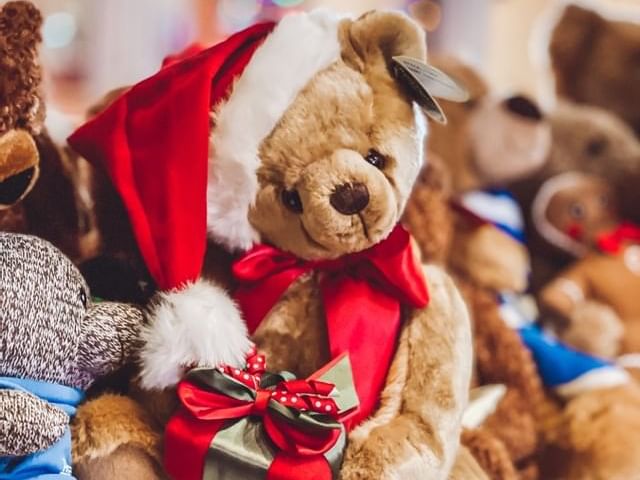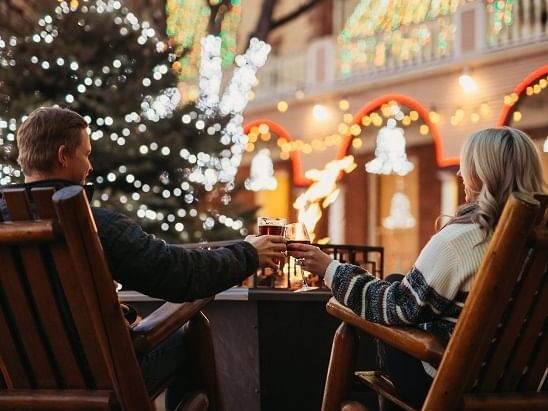 Hotel Colorado dates back to 1893 and is steeped in history. The iconic hotel is a grand setting for memorable holiday traditions. Here we share a handful of our favorites and invite you to make them your own.
Annual Lighting Ceremony. One of the most beloved holiday traditions in Glenwood Springs takes place on Nov. 25, the day after Thanksgiving at Hotel Colorado. The annual Hotel Colorado Lighting Ceremony gets bigger and better every year. The event kicks off at 3 p.m. with indoor activities that include visits with Santa, a holiday photo booth, a gingerbread house display and a Symphony in the Valley performance. Also, chisel in some time to stop by the ice carving demonstration outside. At 6 p.m., a lineup of onstage entertainment begins outdoors along Sixth Street. At 7:05 p.m., Santa takes center stage along with Hotel Colorado President Christian Henny and Melville family matriarch Marian Melville, to lead the countdown for a grand fireworks display that launches from the Hotel Colorado bell towers. It's a magical moment and one that celebrates the beginning of the holiday season.
Holiday Quick Pics. Hotel Colorado is always picture-perfect, but never more so than during the holidays. In addition to stunning outdoor lighting displays, the interior is just as photogenic. The entire lobby is decked out in holiday fun and finery. Motorized displays include Santa and his elves and snowmen in slow motion. All signature suites which include Devereux, Roosevelt, Executive, Molly Brown and Bell Tower suites feature beautifully decorated Christmas trees that make an ideal backdrop for an impromptu holiday photo shoot.
Breakfast with Santa. Make one of our favorite holiday traditions one of yours as well, especially while the kiddos are still small. Gather up the gang for Breakfast with Santa on Dec. 4, 11 or 18 from 9 a.m. to noon for a full breakfast buffet in the Devereux Ballroom. Youngsters can step into a digital photo booth with Santa who will be seated in his chair and tell him all their wishes. Instead of missing the moment, with the digital setup parents can join in too! Reservations are required for both breakfast and the photo booth.
Teddy Bear Takeaways. Some traditions are wrapped in a mystery, like this one. According to legend, the teddy bear was invented at Hotel Colorado. Though disputed, the story goes that when President Teddy Roosevelt, an avid hunter who often stayed at the hotel in the 1900s, came back from a hunt empty-handed, the hotel maids made him a stuffed teddy bear from fabric scraps to cheer him up. Teddy's young daughter was instantly smitten with the stuffed animal. Entrepreneurs seized on the idea and the classic children's toy was born. Visitors can take a piece of this history home with them. Legends Coffee and Gift Shop sells teddy bears in the likeness of Teddy Roosevelt, complete with his signature monocle as well as other charming Teddy Roosevelt-inspired gifts. The bears make a cuddly gift or souvenir.
Drinks by the Fire. When the temperatures drop, Hotel Colorado creates warmth indoors and out. Hotel Colorado Restaurant & Bar mixes creative cocktails while Legends Coffee and Gift Shop serves coffee and hot chocolate. Enjoy these delicious drinks in a variety of cozy settings. The beautifully decorated lobby offers plenty of comfortable seating and on occasion live piano music, but visitors also can sip their favorite libations around several firepits in the courtyard as the snowflakes fall. Indoors or out, this simple activity is one of the easiest traditions to incorporate into any holiday schedule.
Make the holidays special by creating your own traditions at Hotel Colorado. Learn more and make reservations to stay today!