Hotel Colorado Selected as a Rocky Mountaineer Choice Accommodation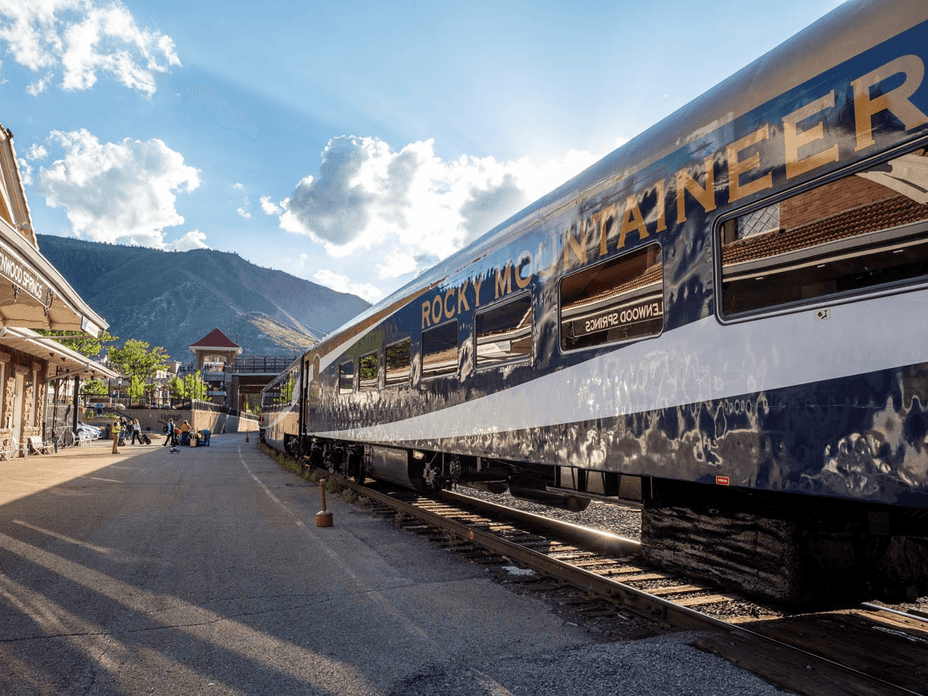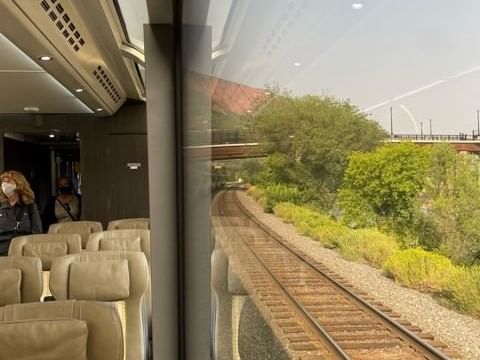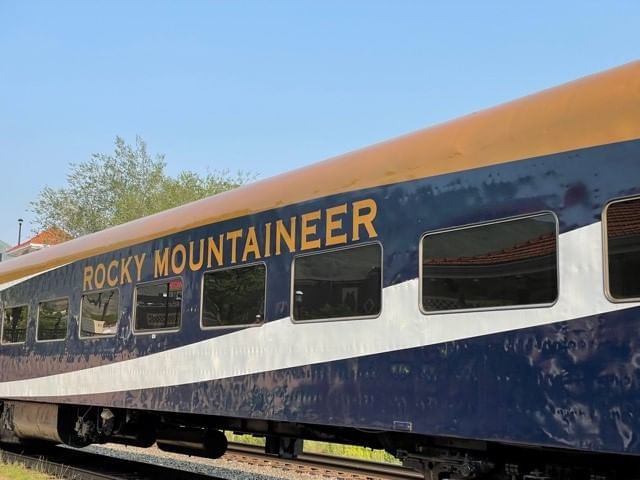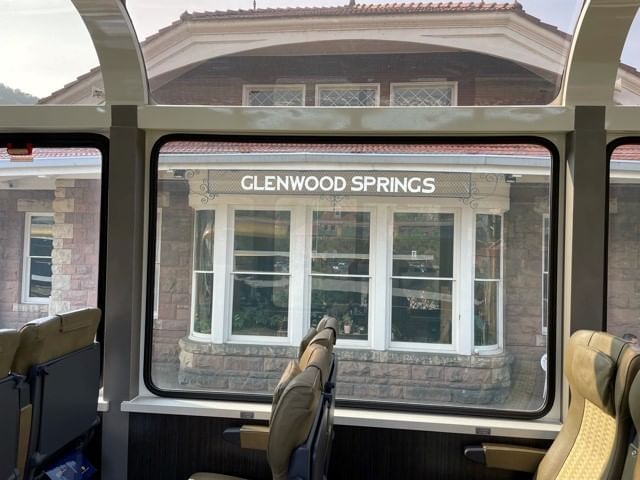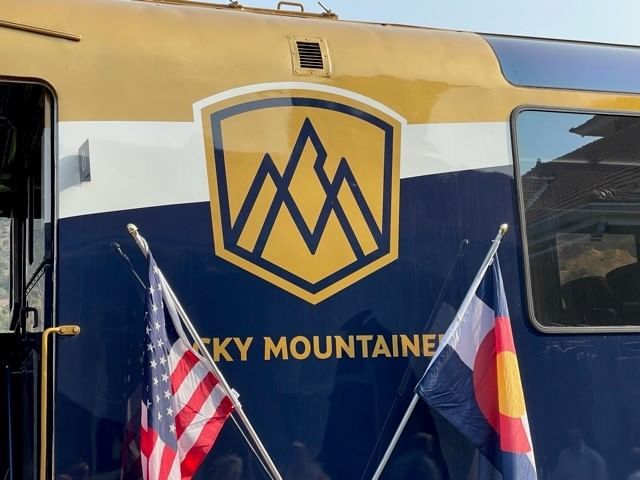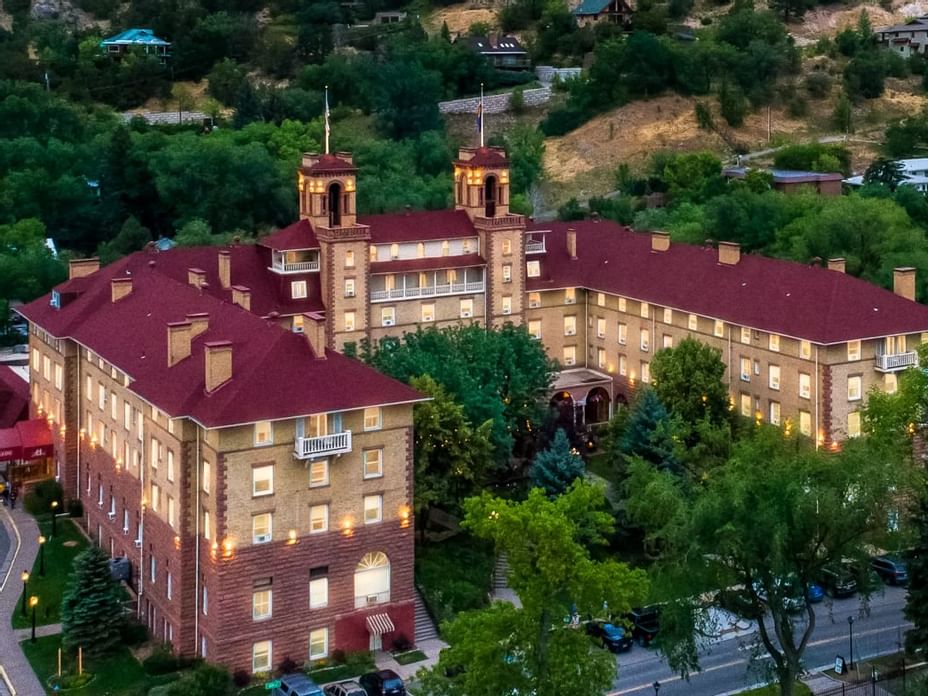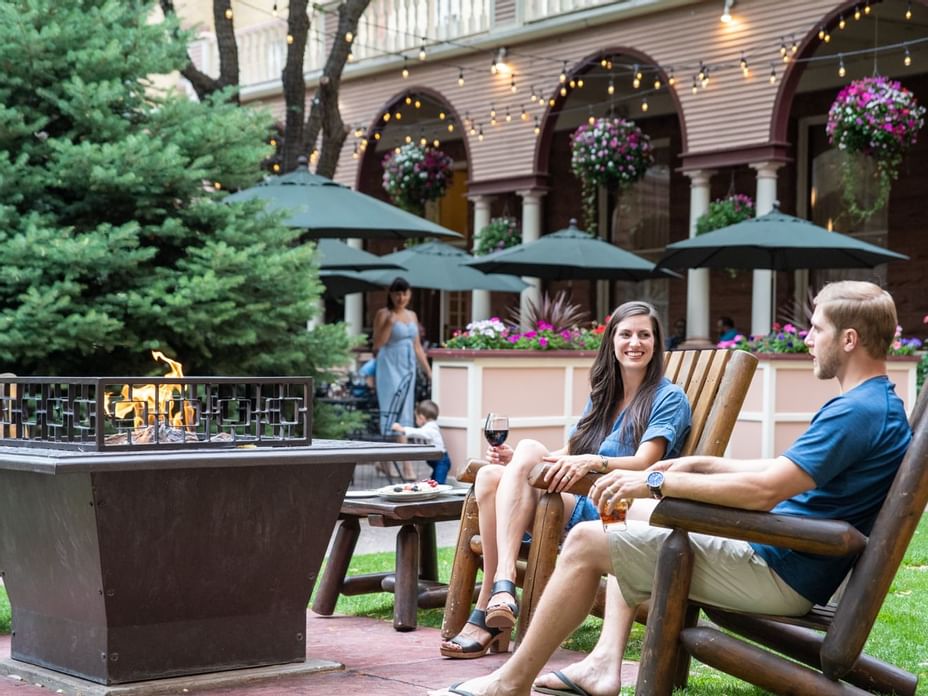 Rocky Mountaineer, a private luxury rail line that offers routes throughout the Canadian Rockies, is launching its first U.S. tour in August 2021. Traveling between Denver, Colorado and Moab, Utah and vice versa, the upscale coaches are reminiscent of a bygone era of opulent train travel. Railcars feature oversized, glass-domed windows for outstanding views of alpine, canyon, river and desert landscapes. Throughout the journey, onboard hosts provide storytelling to accompany the spectacular scenery and sights like Gross Reservoir, Moffat Tunnel, and Byers, Gore and Glenwood canyons. From start to finish, passengers are treated to exceptional service including a welcome toast, appetizers, signature beverages and premium meals that feature regional ingredients.
The "Rockies to the Red Rocks" route makes an overnight stop in the geothermal hot spot of Glenwood Springs. Selected to extend the exceptional onboard travel experience, Rocky Mountaineer is partnering with Hotel Colorado. As a choice accommodation, Hotel Colorado is located conveniently close to the historic train depot. After debarking, passengers can stretch their legs and get a feel for the town with a short walk to the hotel via the Grand Avenue Pedestrian Bridge that spans the railroad tracks, Colorado River and Glenwood Hot Springs Resort while providing elevated views of downtown.
Historically referred to as the "Grand Dame" of Glenwood Springs, Hotel Colorado was built by visionary town father Walter Devereux and opened to guests in 1893. Constructed in the Italianate style, the hotel is modeled after the Villa de Medici in Rome. Its most famous guests include President Theodore "Teddy" Roosevelt and Titanic survivor "The Unsinkable" Molly Brown. During WWII, the hotel, as well as Glenwood Hot Springs Pool, were commissioned by the U.S. Navy for use as a convalescent hospital for injured soldiers returning home from the war.
Today, Hotel Colorado is a hub of hospitality in Glenwood Springs. The iconic establishment provides a warm and welcoming environment in which visitors can relax and rejuvenate after a day of travel. Guest accommodations are beautifully appointed and feature historic touches throughout. Though the hotel was built before the advent of AC, all rooms are equipped with air-conditioning units for an always comfortable indoor climate.
The friendly atmosphere extends to the dining experience. Hotel Colorado Restaurant and Bar serves comfort food with an unexpected gourmet twist. If visiting during the warmer seasons, enjoy drinks al fresco from the Coppertop Bar in the courtyard. For a caffeine and sugar pick-me-up Legends Coffee & Gift Shop serves delicious coffee drinks and locally made pastries. The shop is also stocked with a collection of charming Teddy Roosevelt teddy bears, a perfect souvenir for an unforgettable trip and stay at Hotel Colorado.
The hotel's convenient location also makes it easy for Rocky Mountaineer travelers to enjoy Glenwood Springs' best amenities including Glenwood Hot Springs Pool, Yampah Vapor Caves and Glenwood Vaudeville Revue, all within easy walking distance.
An amazing journey aboard Rocky Mountaineer demands equally amazing accommodations at Hotel Colorado. Learn more at www.HotelColorado.com.
Photo 1 Courtesy of Rocky Mountaineer, Photographer: Emotion Cinema
Rocky Mountaineer Photo Credit (Photos 2-5): Heidi Pankow, Visit Glenwood