Hotel Colorado: State Epicenter for Hot Springs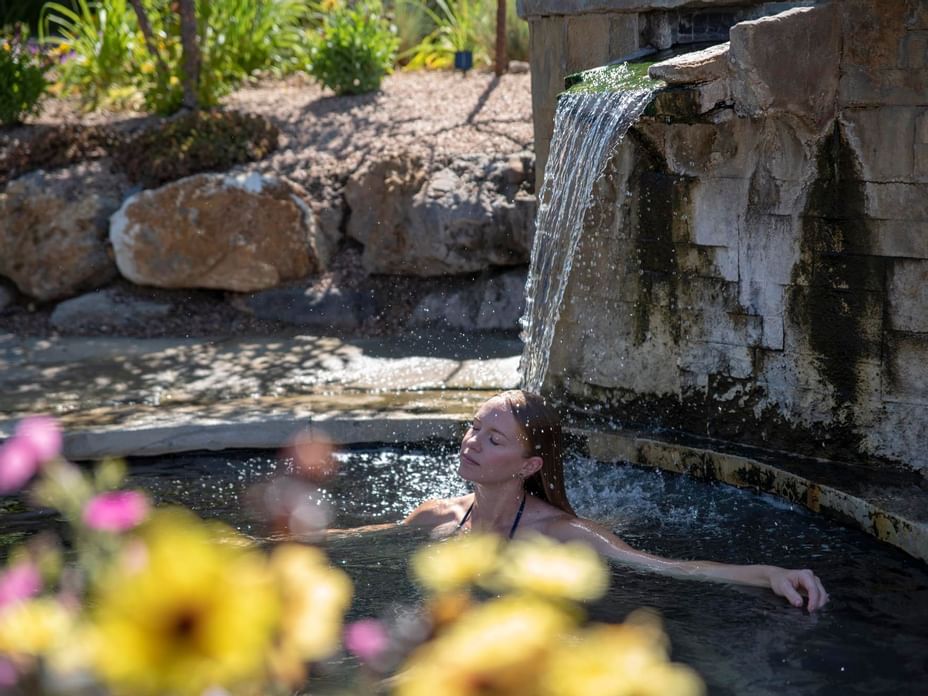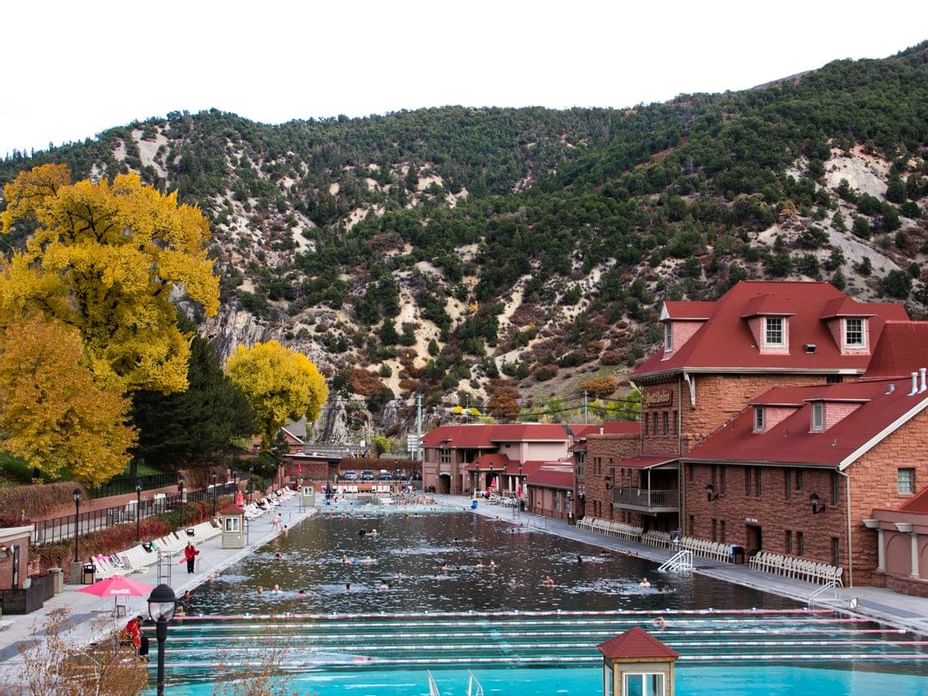 Located along the Colorado Historic Hot Springs Loop and close to three outstanding geothermal attractions, the Hotel Colorado is situated in the heart of western slope hot springs country. Instead of shooing away the cold, say hello to cooler weather with the Hotel Colorado's ahh-mazing hot springs packages.

Best Time for Hot Springs Soaking
There is no better time of year to take a dip in geothermal waters than autumn. The mineral-rich pools and steam caves in Glenwood Springs are more inviting than ever in fall. Even as the temperatures start to dip, the days are still filled with abundant sunshine and clear blue skies. Brisk weather is particularly conducive to soaking, enabling you to simmer in the superheated waters longer than usual. Fewer crowds at this time of year also add to the laid-back sense of calm rejuvenation.

Your Soaking Tour of Colorado Begins at the Hotel Colorado
The Colorado Historic Hot Springs Loop is a 720-mile driving route that includes five western Colorado towns; it features 19 separate hot springs facilities, including three in Glenwood Springs—Glenwood Hot Springs Resort, Iron Mountain Hot Springs and Yampah Spa & Vapor Caves. Over the last couple of years, the route has become popular among hot springs groupies, international visitors and motorcycle tours all interested in seeking out the state's many and varied geothermal offerings.
An easy drive from Denver on I-70, the Hotel Colorado is an ideal place to begin your hot springs journey and check off three of the state's top geothermal attractions in a single visit. Situated just steps away from the Hotel is the world's largest hot springs pool. Visitors can walk across the street to the Glenwood Hot Springs Pool in their robes and slippers if the choose. Likewise, Yampah Vapor Caves is just down the street and is touted as the only naturally occurring steam caves in all of North America. Also close by is Iron Mountain Hot Springs, located along a bank of the Colorado River. It boasts 16 soaking pools, each a different temperature. When it comes to soaking in Glenwood Springs, the Hotel Colorado is your hot springs hub.

Bundle Up for Warmth and Savings
To make the most of your Colorado hot springs getaway, the Hotel Colorado offers guests three easy-to-book, ultra-relaxing geothermal-centric packages.
Rocky Mountain Revival. Partnering with Glenwood Hot Springs Resort, this package is all-out indulgence. In addition to a comfortable stay at the Hotel Colorado, you'll also enjoy a 60-minute massage at the award-winning Spa of the Rockies and all-day admission to the Hot Springs Pool. (Some restrictions apply.)
Splash & Crash. If your idea of relaxation is soaking, swimming and splashing away the day, this package is for you. It includes all-day admission to the Glenwood Hot Springs Pool, open daily from 9 a.m. to 10 p.m. At the end of the evening, simply walk across the street to crash for a blissful night's sleep.
Soak & Stay. Head over to Iron Mountain Hot Springs to find the soaking pool that's just right for you. The riverside hot springs features 16 organically shaped pools that vary in temperature from 99°F to 108°F. There's also a freshwater family pool and an elevated jetted spa to enjoy as well. During your stay, make the Hotel Colorado your home base for all your Glenwood Springs activities.

Chase away the chills at the Hotel Colorado in Glenwood Springs, Colorado's premier hot springs destination. Make plans, save money and stay warm with our hot springs packages. Learn more at www.hotelcolorado.com.