How to See the Natural Wonders of Glenwood Springs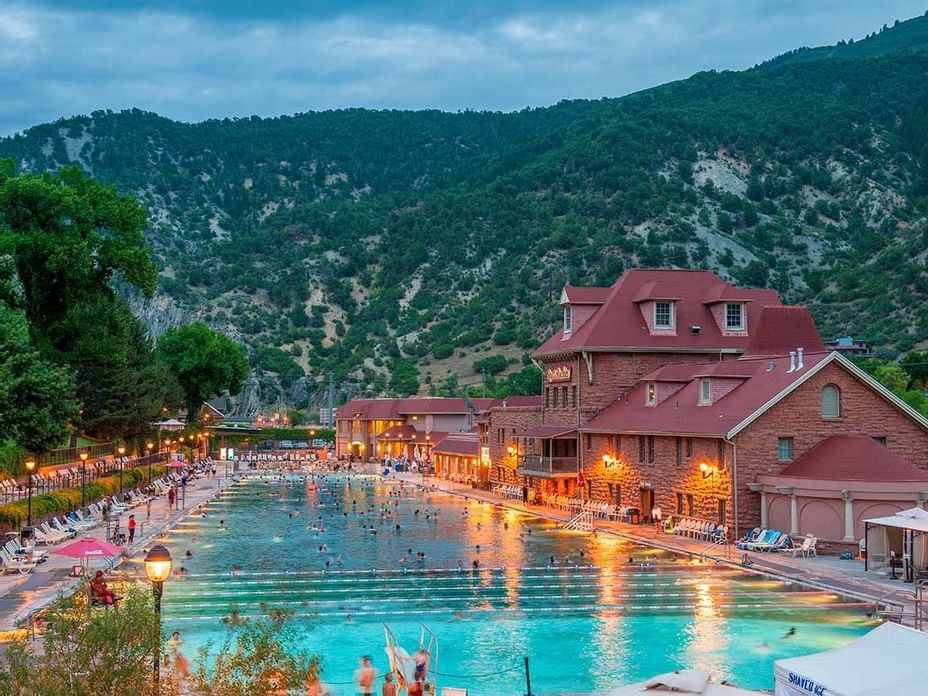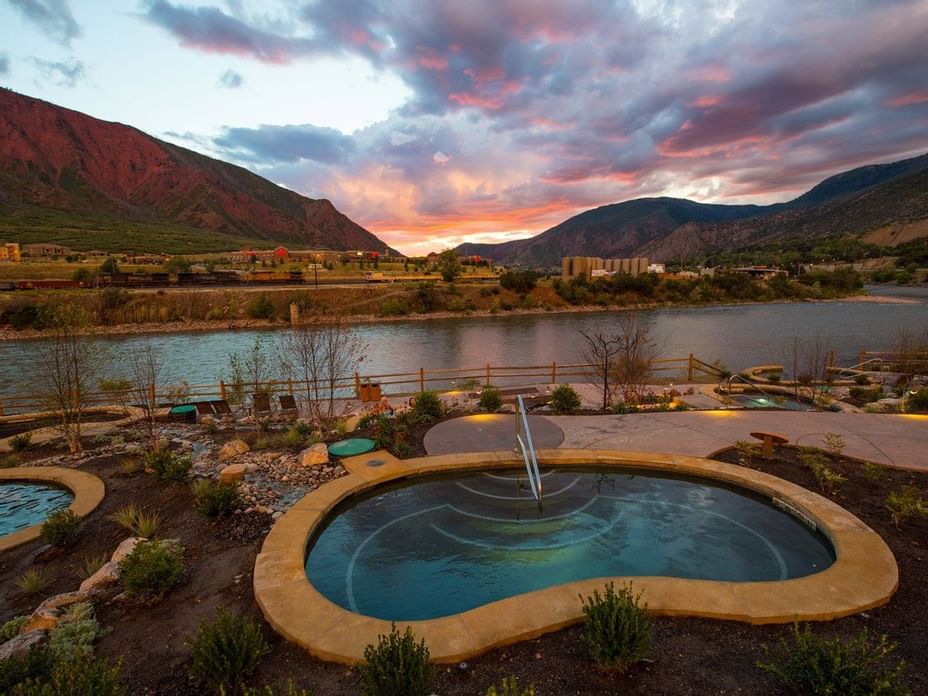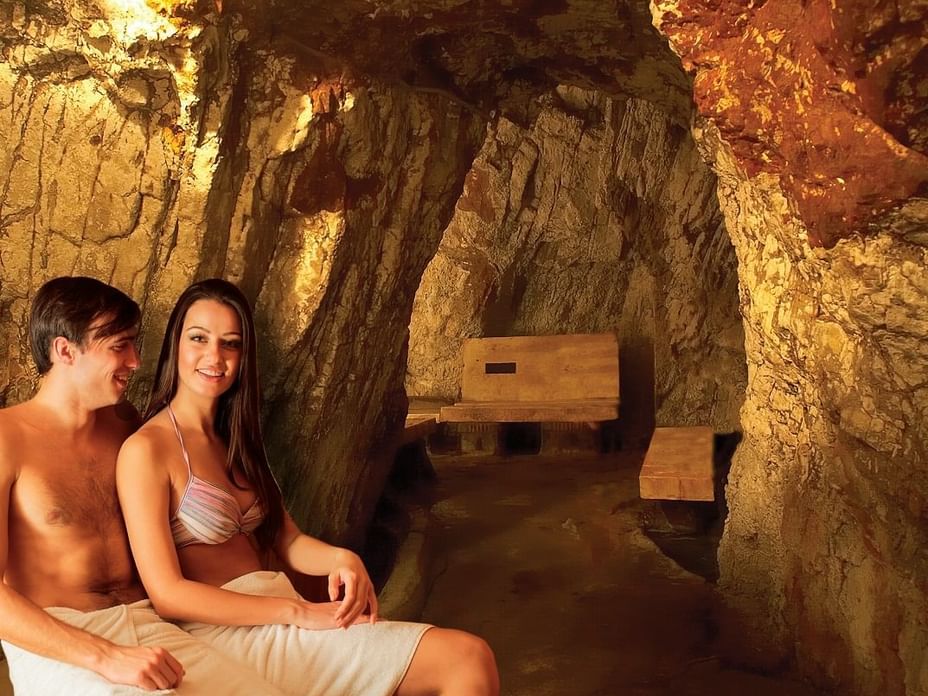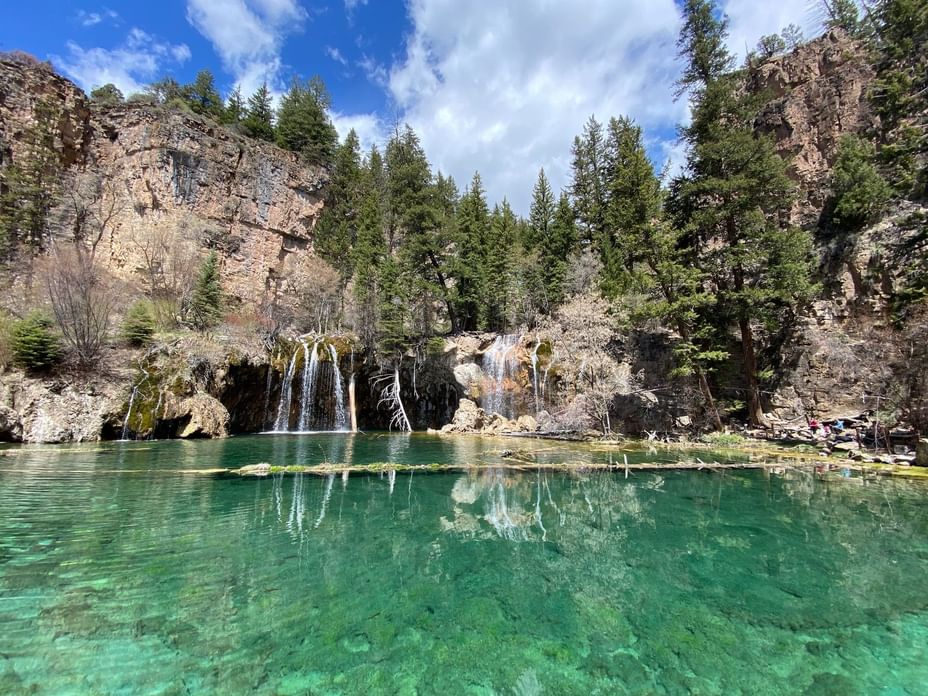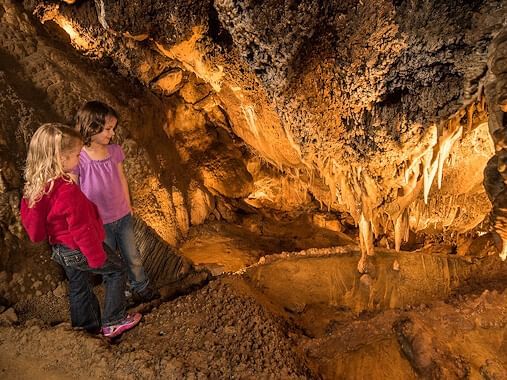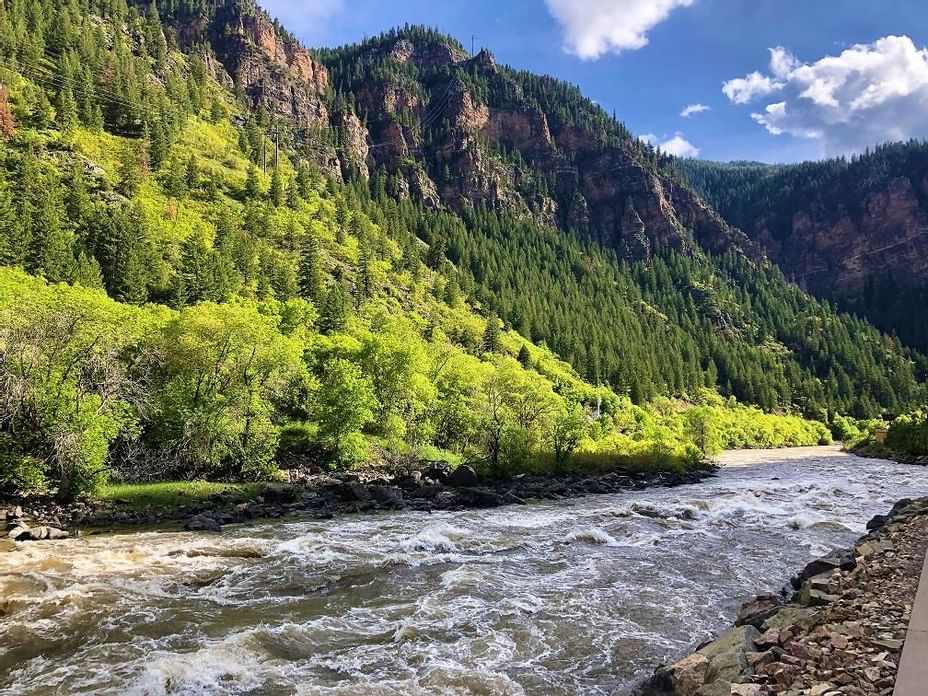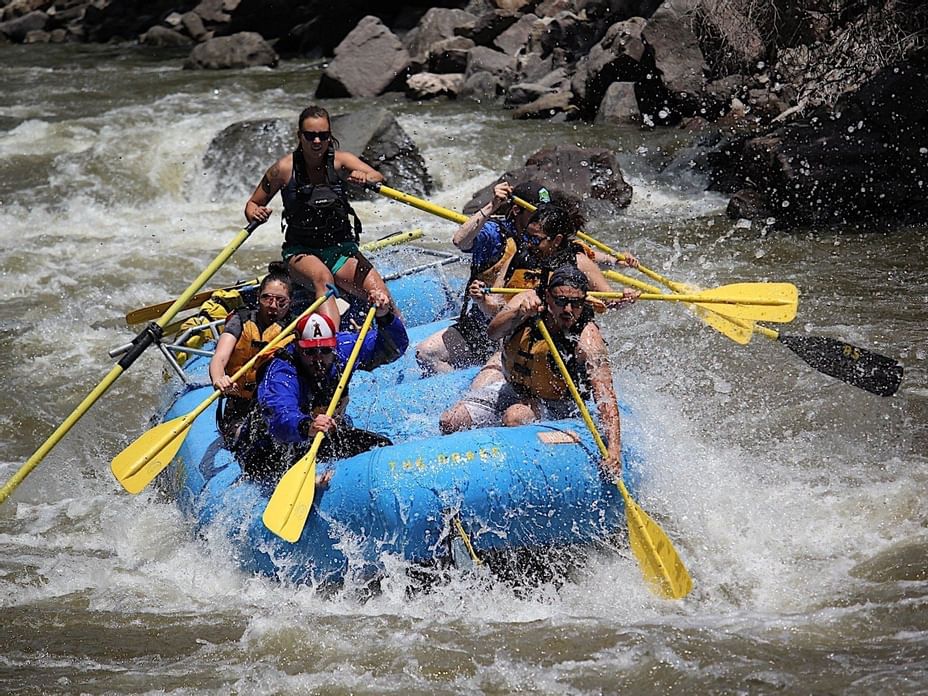 Glenwood Springs is a natural wonderland that offers visitors a plethora of outdoor activities. From hiking trails and hot springs to caves and canyons, there's no shortage of breathtaking sights to behold. To make the most of your stay, the friendly and knowledgeable front desk staff at Hotel Colorado are on hand to offer additional recommendations and guidance on the best seasonal activities to partake in during your visit. Whether you're an adventure seeker or simply looking to relax in the stunning surroundings, Glenwood's natural wonders are something you won't want to miss!
Hot springs three ways. How do you like your hot springs? Glenwood Springs has a menu of options from which to choose.
1. For those who want to "go big," Glenwood Hot Springs Resort is the place. Two enormous pools and ample sun decks leave plenty of room for spreading out. The Sopris Splash Zone at the west end is all about family fun with a splash pad, landscaped wading pool with gentle waterfalls and a fast-moving river ride called Shoshone Chutes. The resort is currently adding five pools of varying temperatures and a shaded area to the east end.
2. For a more intimate experience, though also family-friendly, Iron Mountain Hot Springs features multiple soaking pools with more on the way soon. Each one a different temperature, visitors can have fun finding the one that suits them best. In addition to the hot springs, there's also a freshwater family pool, a whirlpool and, in summer, rain showers for cooling off.
3. There's nothing quite like Yampah Spa and Vapor Caves. In fact, the underground steam caves originally used by the native Ute Indian tribe are touted as the only natural vapor caves in North America. Vapor from the mother spring seeps into the caves, filling them with mineral-rich steam purported to be deeply healing. Upstairs, spa treatments and hair and nail services add to the feel-good experience.
Reservations for Hanging Lake. Forget reservations for dinner, most restaurants in Glenwood Springs don't take them anyway; instead, make arrangements to hike to Hanging Lake, one of the most stunning and accessible hikes in Colorado. Permits are just $12 per person. Designated a National Natural Monument, Hanging Lake clings to the edge of a cliff in Glenwood Canyon. In addition to its all-natural accolades, another true wonder is the fact that this beauty escaped the Grizzly Creek Fire in 2020 unscathed thanks to the heroic efforts of wildland firefighters.
Go deep cave exploration. The cliffs all around Glenwood Springs are made of limestone, a porous rock ideally suited for cave formation. Did you know that to date, the vast network of caves in the hillsides hasn't been fully discovered or mapped yet? The best and safest way to explore them is by taking a cave tour at Glenwood Caverns Adventure Park. The Fairy Caves tour takes visitors through the oldest and most historic portions, while the King's Row tour reveals huge underground rooms and fantastical cave formations. For those who aren't scared of the dark or a tight squeeze, the Wild Tour gives a taste of what real spelunking is like.
Rolling through Glenwood Canyon. For a long time, the natural wonder that is Glenwood Canyon was a troublesome roadblock to transportation. The Ute Indians traveled around it rather than through it, as did the horseback mail delivery services of the Pony Express. Denver & Rio Grande Railroad chugged through in 1887. Eventually, the one-lane Taylor State Road was built, but it was treacherous. Finally, in 1992, Interstate 70 through Glenwood Canyon was completed, providing not only a reliable route for vehicles but also opening options for recreation. Now visitors can sightsee and explore the magnificent landscape via five rest areas: No Name, Grizzly Creek, Hanging Lake (permitted cars only), Bair Ranch and Dotsero. Easy to navigate, see Glenwood Canyon by taking a drive, riding your bike, going for a hike or rafting the rapids.
Splash out on Glenwood's rivers. Did you know Glenwood Springs has not one but two spectacular rivers? That's wonderful news for anyone who likes to spend time on the water, whether rafting the Colorado River, kayaking at the city's whitewater park or fishing on the Roaring Fork. The waterways in Glenwood Springs are a gift from Mother Nature and in many ways the recreational lifeblood of the hot springs town. Whitewater rafting through Glenwood Canyon is a thrill a minute and draws adventurers of all ages from May through September. For kayakers, the whitewater park in West Glenwood Springs features a manmade wave with hydraulics that vary with river flows. It's an ideal locale to showboat and practice tricks. As for fishing, it's a year-round sport with endless opportunities to hook a trophy rainbow or cutthroat on both rivers. For the best advice on what's biting or to arrange a guided fishing trip, check with local fly shops.
Filled with natural wonders, your awe-inspiring Glenwood Springs vacation begins at Hotel Colorado. Make your reservations today!