Make a Spring Break Splash at Hotel Colorado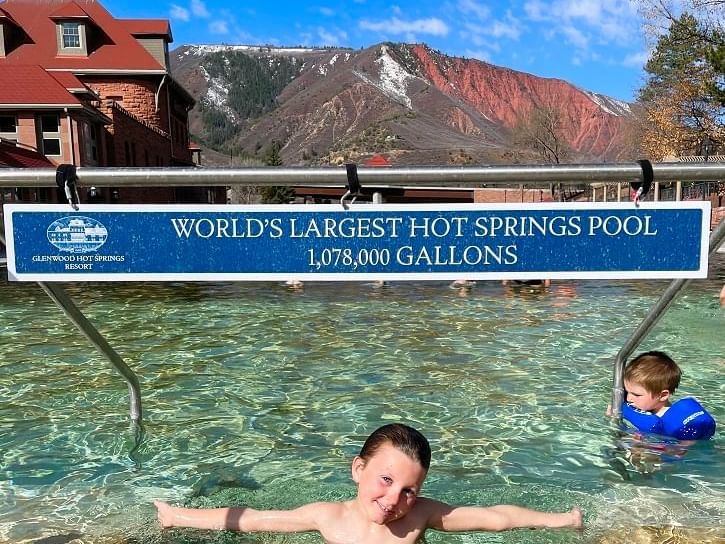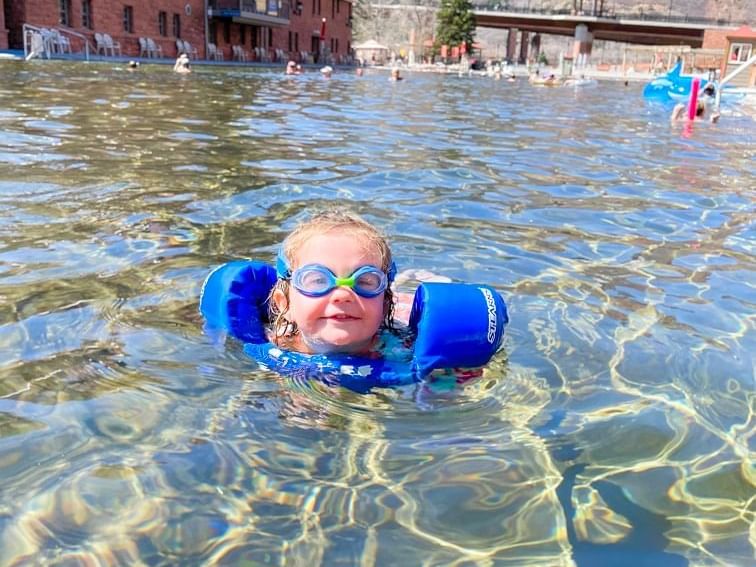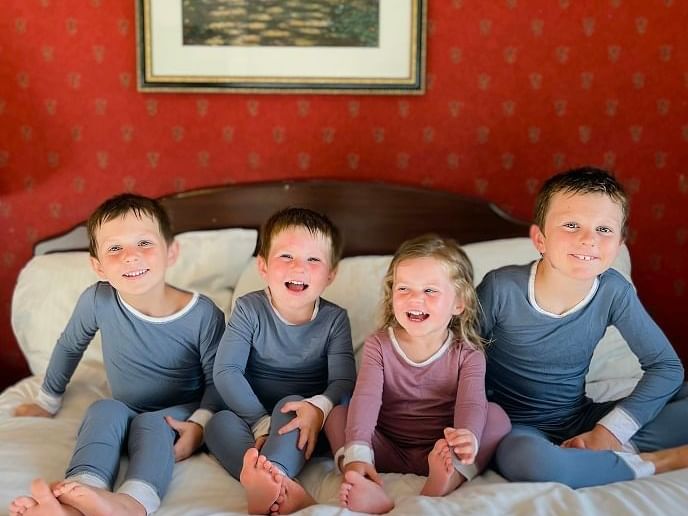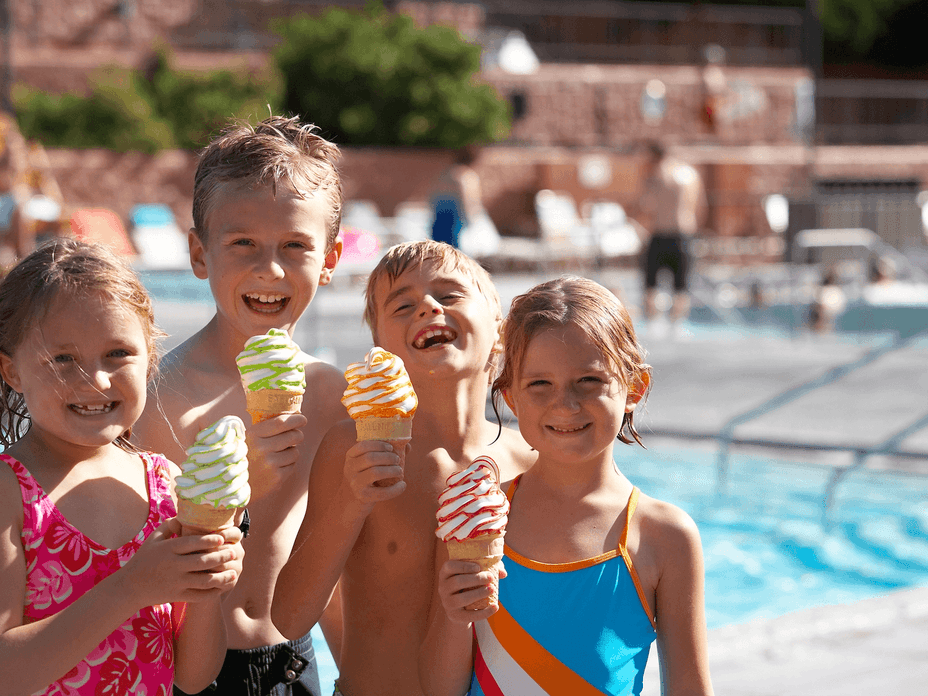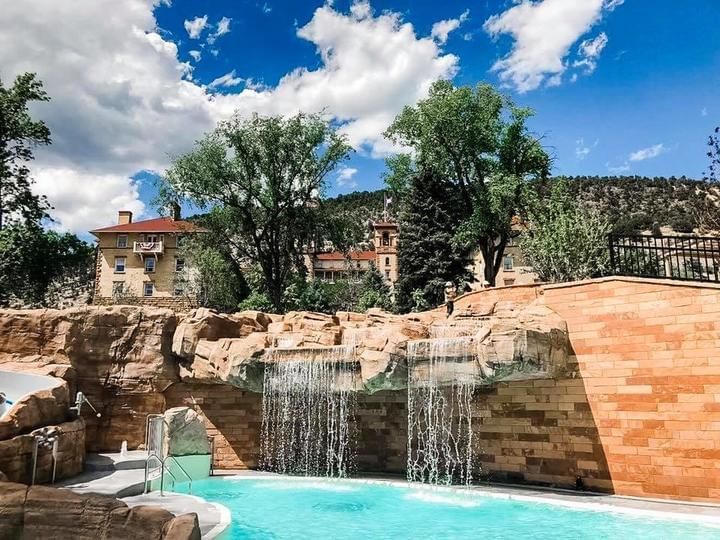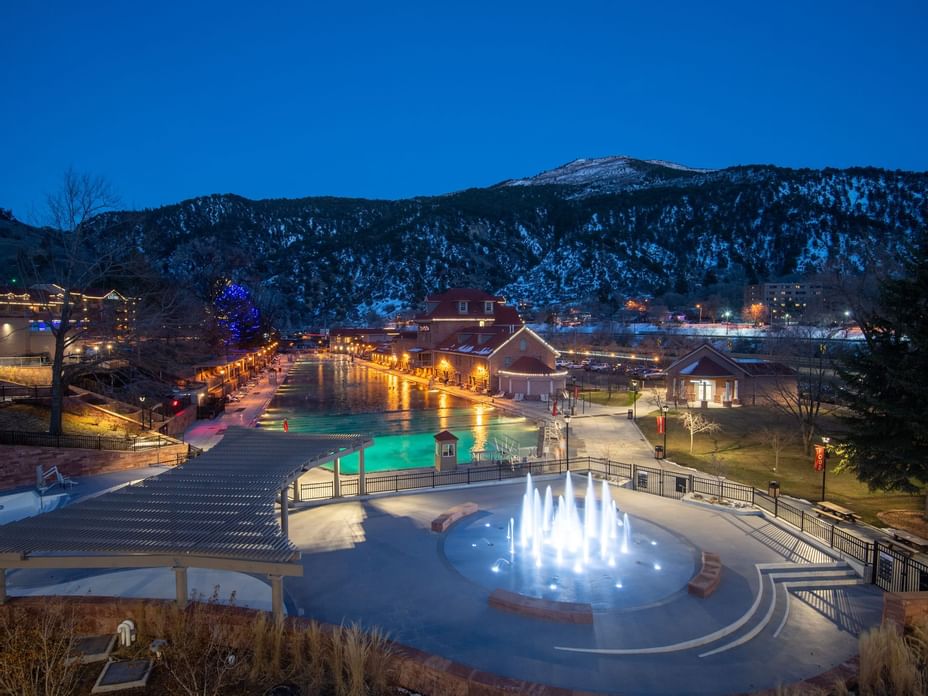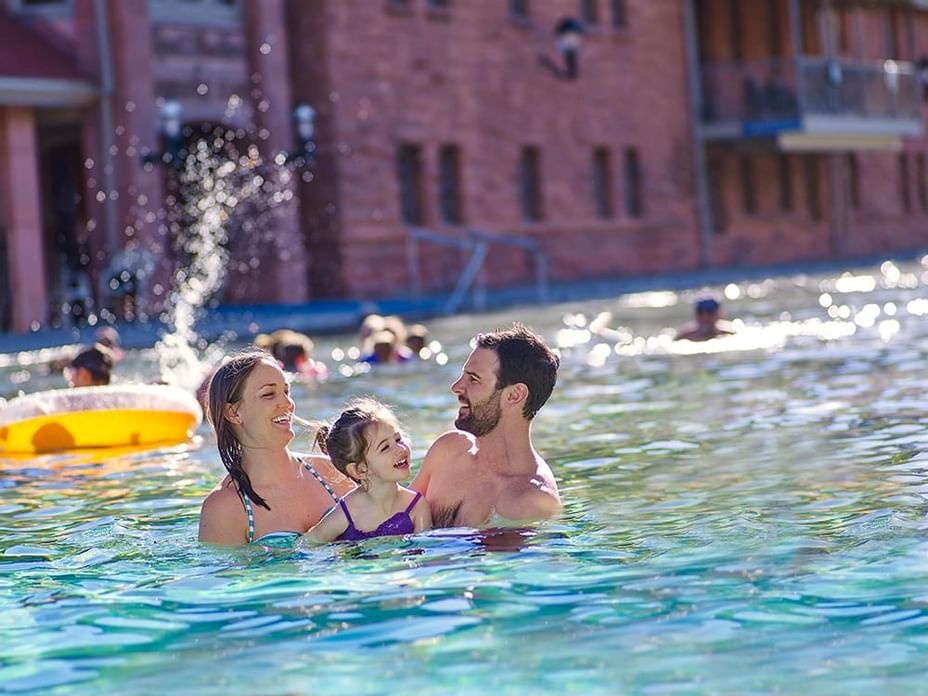 Where do you find a spring break vacation that's easy to plan in a place with plenty to do? Hotel Colorado simplifies the logistics, and Glenwood Springs is where it all comes together. For a spring break that gets a thumbs-up from both parents and kids, Hotel Colorado's Splash & Crash package is drenched with all that's required for a memorable family vacation in March and April.
Cannonballs & Sweet Dreams
Hotel Colorado's Splash & Crash package is simple and easy to book online. It includes all-day admission to Glenwood Hot Springs Pool for each registered guest and overnight accommodations at historic Hotel Colorado.
The package is also convenient for families looking to eliminate unnecessary hassles. Glenwood Hot Springs Pool is located across the street from the hotel. With the pool just steps away, parents can skip the headaches of loading the kids in the car or finding a parking spot at the popular geothermal attraction during spring break. A quick stroll and you're there. When you're ready to dry off and head back, Hotel Colorado is close enough that you can opt out of the locker room scene and instead shower and change in the comfort and privacy of your Hotel Colorado guest room.
After all day at the pool, rest easy all night in guest rooms that offer comfort and historic style. The hotel is currently renovating its guest rooms with floor-to-ceiling makeovers. Hotel amenities round out the experience. Breakfast, lunch, dinner and drinks are available at Hotel Colorado Restaurant & Bar, while coffee, pastries, sundries and souvenirs can be found at Legends Coffee and Gift Shop.
Colorado Weather is a Spring Thing
Unpredictable spring weather is another great reason to book Hotel Colorado's Splash & Crash package. Whether it's sunny or snowy, Splash & Crash ensures your vacation plans go on uninterrupted. The geothermal water at Glenwood Hot Springs Pool is always warm and inviting despite weather conditions or chilly temperatures. The world-famous geothermal attraction is open year-round, even on the coldest days. The resort's "big" pool is a warm 98˚F. As long as a football field, it's also an aquatic playground! At the moment, the smaller Therapy Pool is undergoing a major renovation, but the resort isn't leaving anyone high and dry. They've opened Hanging Lake Pool, part of the Sopris Splash Zone at the west end of the pool, for superheated soaking.
More Fun Than You Can Imagine
During your stay at Hotel Colorado, be sure to include other springtime activities into the mix. On the shortlist of things to do in Glenwood Springs this time of year are skiing and snowboarding at Sunlight Mountain Resort, checking out the cave tours and thrill rides at Glenwood Caverns Adventure Park, cycling on the Rio Grande Trail and other paved trails, and taking in a comedy show at Glenwood Vaudeville Revue. For even more suggestions, check with Hotel Colorado front desk staff.
Hotel Colorado Splash & Crash Packages Available Now
Spring break has arrived at Hotel Colorado in Glenwood Springs. Let the fun begin! Learn more and book your spring break Splash & Crash package today!
Photo Credit: Maggie Cure @countingcures (Photos 1 - 3)