Merry & Bright: December Happenings at the Hotel Colorado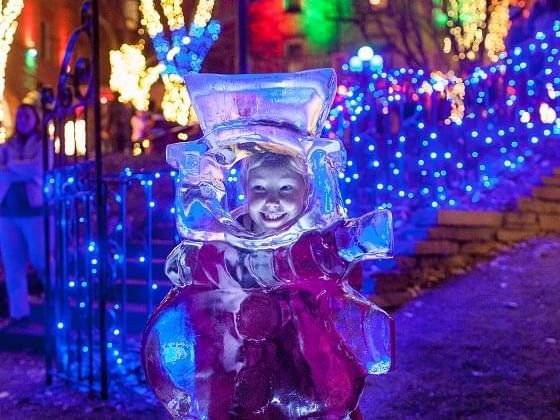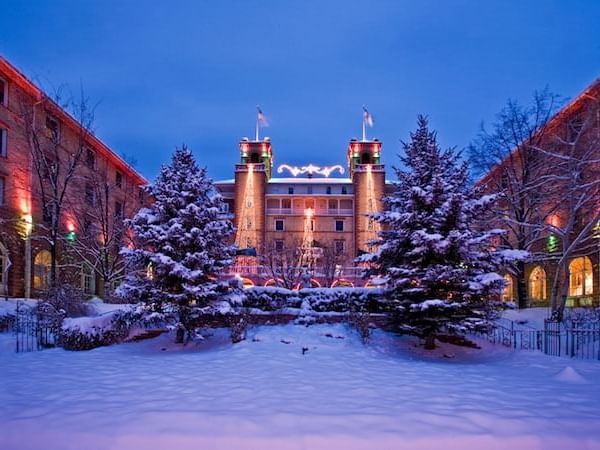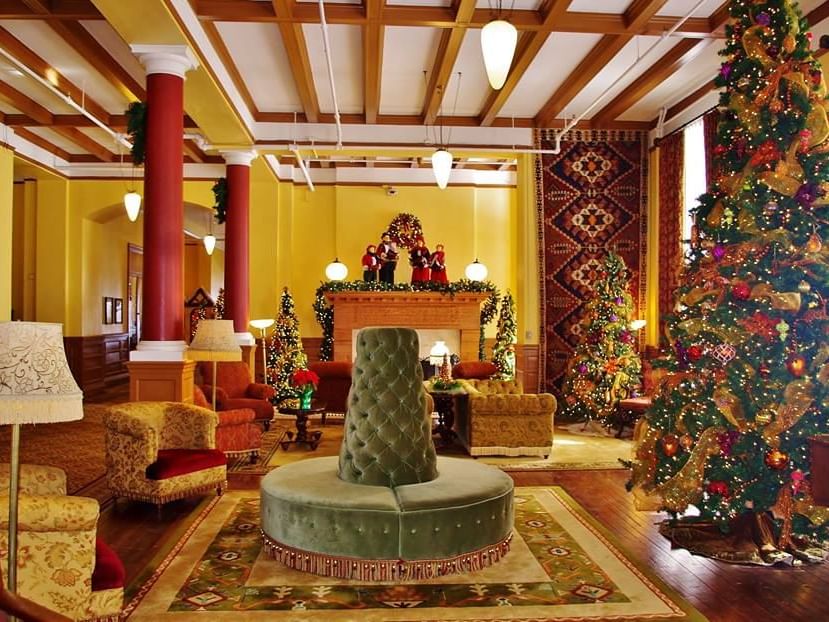 The Hotel Colorado has been spreading holiday cheer on the Western Slope for 130 years, creating treasured traditions for generations of families and visitors. With Christmas right around the corner, there's no better time of year to make merry than in December at the Hotel Colorado. This year, the hotel has an itinerary of new events planned for families and the community.

Dressed up for the season, the Hotel Colorado is a festive backdrop for making holiday memories. Every night, at dark, the exterior and the courtyard are illuminated with hundreds of thousands of Christmas lights in a spectacular display of colors. It is a sight to behold. Inside, the Christmas theme continues with wintry displays tucked in every nook and niche.

This season the Hotel Colorado has added some new and very unique events in December that include holiday music, movies, breakfast with Santa and an opportunity to give back to those less fortunate. Mark your calendar and plan to visit the Hotel Colorado this Christmas season.

New Holiday Highlights in 2019

Winter Wonderland Series on the first 3 Thursdays of December: Dec. 5, 12 and 19, 6:00 – 8:00 p.m.

The Hotel Colorado's Winter Wonderland series is a free event featuring caroling by local school choirs with cookies, hot cocoa and cider from 6 to 6:30 p.m. in the lobby. Join in the merriment. Afterwards, cozy up for a classic Christmas movie starting at 6:45 p.m. in the Roosevelt Room—Rudolph the Red-Nosed Reindeer on Dec. 5, The Grinch Who Stole Christmas on Dec. 12 and The Polar Express on Dec. 19.

Breakfast with Santa: Sunday, Dec. 15

Kids and their grown-ups are invited for a special breakfast with the jolliest elf of all. Santa will be making a stop at the Hotel Colorado from 10 a.m. to noon to mingle with children and families. The buffet breakfast, $15.95 for adults and $5.95 for kids 10 and under, includes a delicious meal and a free photo with Santa to take home. Reservations required, 970-928-3785.

The Spirit of Giving, Nov. 26 - Dec. 16

Spread holiday cheer with the simple act of making a child smile. The Hotel Colorado is partnering with the Salvation Army for their annual Toy Drive, beginning Thanksgiving week through December 16. The Hotel is also participating in the Salvation Army's Adopt-A-Family Program, which assists families in crisis and who otherwise wouldn't have the resources to celebrate the holidays.

For happy holidays with extra sparkle, magic and joy, make plans to stay at the Hotel Colorado today.