Molly Brown — Hotel Colorado's Most Unsinkable Guest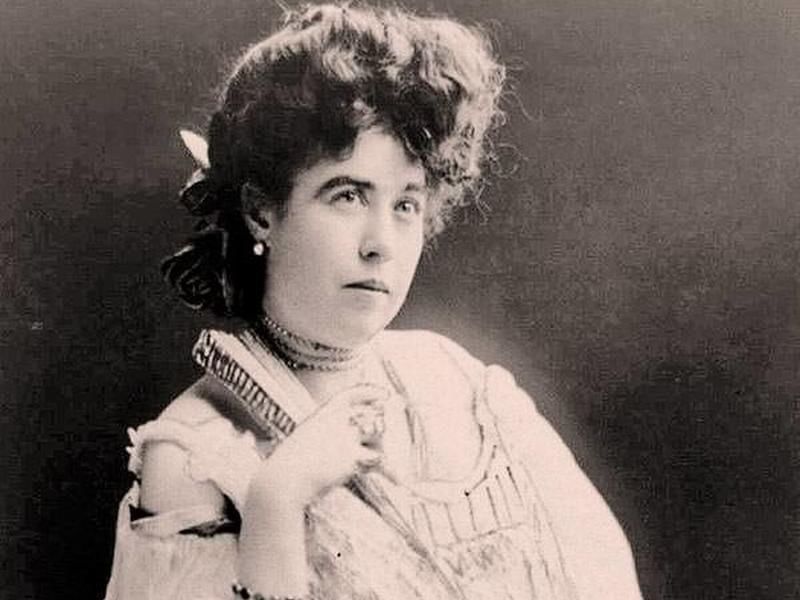 In 1912, the RMS Titanic sank with over 3,000 people on board after striking an iceberg. One of them was Margaret Tobin Brown, better known as Molly. At first, Brown helped others to board the lifeboats, but was finally persuaded to board Lifeboat No. 6 herself.
Brown continued to assist in the evacuation of the ship herself, taking an oar and urging the lifeboat to go back and save more people. Quartermaster Robert Hitchens, the crewman in charge of the lifeboat, refused, expressing concern that the suction of the sinking ship or the attempts of panicked passengers to board would overturn the lifeboat.
Brown, a strong-willed woman, threatened to throw Hitchens overboard if he didn't turn around. Sources vary as to whether the lifeboat went back or not, but Brown's legacy was cemented in the history books.
Molly Brown's Early Life
Molly Brown was born in Missouri in 1867, but moved to Leadville, Colorado, at the age of 18 with her siblings and brother-in-law. In Leadville, she met a miner named James Joseph Brown, nicknamed "J.J." At the time, marriages usually concerned wealth or property, and J.J. was not a rich man, but Brown loved him regardless. She said of her marriage,
I wanted a rich man, but I loved Jim Brown. I thought about how I wanted comfort for my father and how I had determined to stay single until a man presented himself who could give to the tired old man the things I longed for him. Jim was as poor as we were, and had no better chance in life. I struggled hard with myself in those days. I loved Jim, but he was poor. Finally, I decided that I'd be better off with a poor man whom I loved than with a wealthy one whose money had attracted me. So I married Jim Brown.
As it turns out, Molly Brown's luck was about to turn. In 1893, J.J. Brown's mining engineering skills helped the Ibex Mining Company to open a major ore seam, and he was awarded 12,500 shares of the company and a seat on the board as a result. Suddenly, Molly Brown was a wealthy woman.
Molly and J.J. bought a house in Denver worth $30,000 — nearly $900,000 in today's dollars — and a few years later, they built a summer house in Bear Creek. Not content to sit in luxury, Molly became a charter member of the Denver Woman's Club, dedicated to improving the lives of women through education and philanthropy.
Though Molly and J.J. separated in 1909, they remained amicable and continued to support each other throughout their lives. Molly kept the house on Pennsylvania Avenue in Denver and the summer house, Avoca Lodge, in addition to a monthly allowance of $700 (just over $19,000 today) to continue her travels.
Molly Brown And The Hotel Colorado
When Molly and J.J. struck it rich, she began to embrace the life of a socialite. She immersed herself in the arts and became a fluent speaker of French, German, Italian, and Russian, even going so far as to found a Denver chapter of the Alliance Francaise to promote her love of French culture.
She gave parties attended by Denver socialites, but was never able to crack her way into the "Sacred 36," an exclusive group that met for bridge parties and dinners at the home of Louise Sneed, whom Brown called "the snobbiest woman in Denver".
As part of her newfound love of luxury, Molly Brown traveled to the Hotel Colorado, one of the most majestic hotels in the Western US. Nestled in the heart of the Colorado Rockies and directly next to the famous hot springs, Hotel Colorado was developing a reputation as one of high society's favorite playgrounds.
The Molly Brown Suite
Molly Brown passed away in 1932, but her legacy lives on in the Molly Brown Suite at the Hotel Colorado. Brown was one of the most famous guests in hotel history, and we've chosen to honor her with decor and artifacts reminiscent of her sumptuous tastes.
The room is only accessible up a spiral staircase, but at the top you'll find two balconies with breathtaking mountain views, living and dining areas, and a king guestroom. You'll also find a kitchenette, wet bar, mini-fridge, microwave, and coffee maker. And at the end of the day, you can relax in a lavish whirlpool bathtub.