Newly Renovated Rooms Ready to Welcome Guests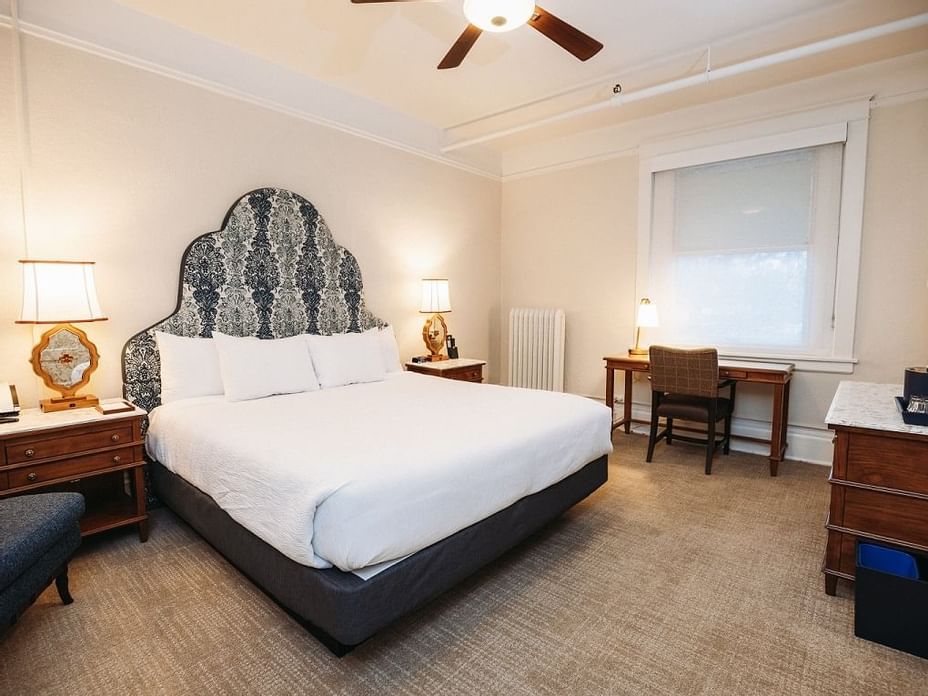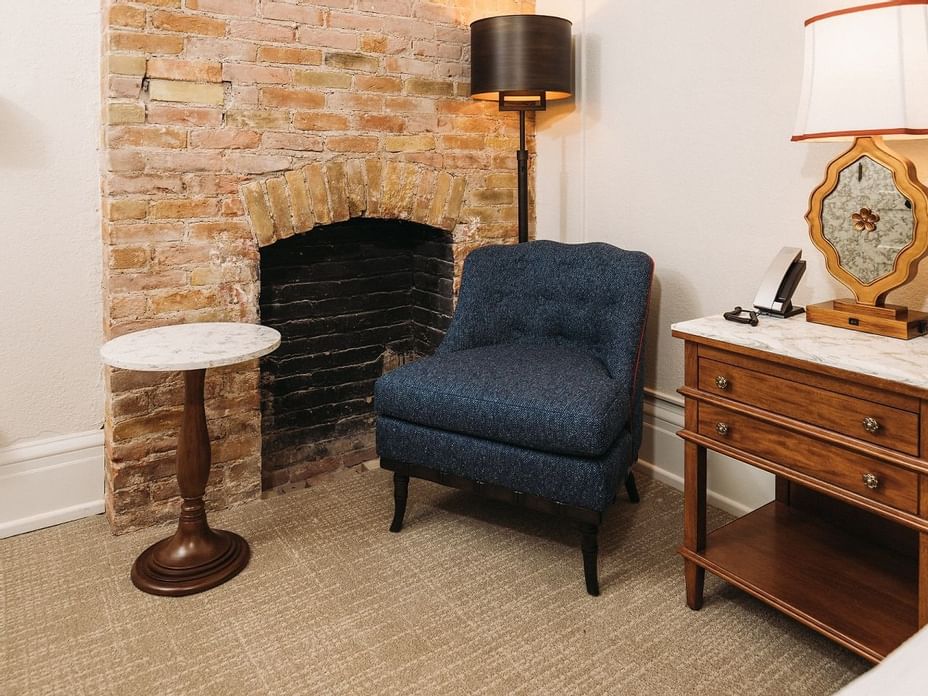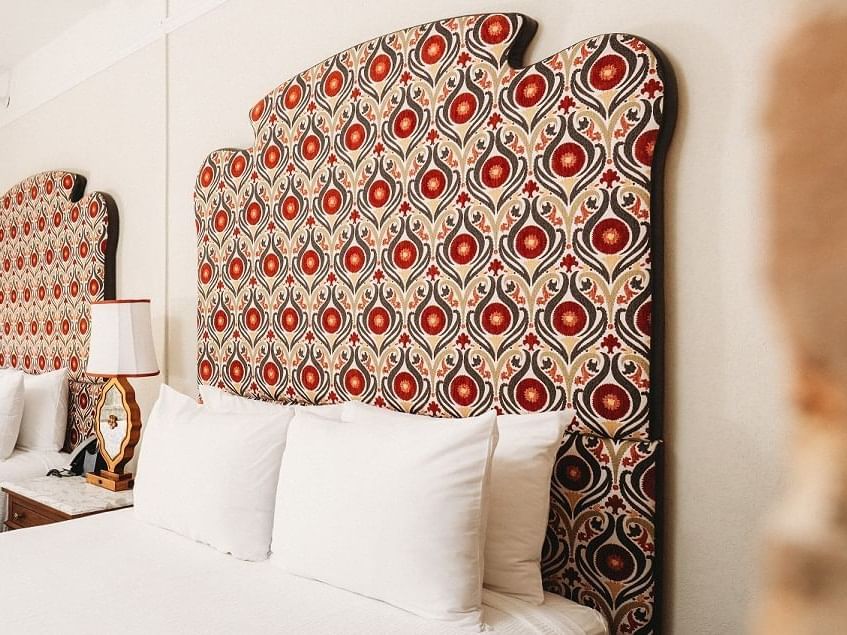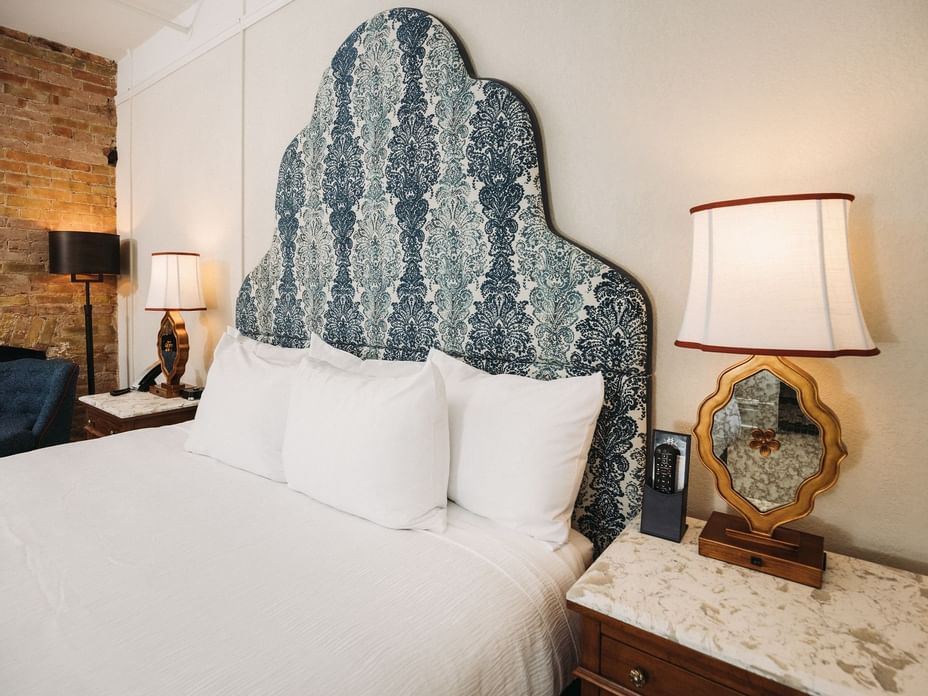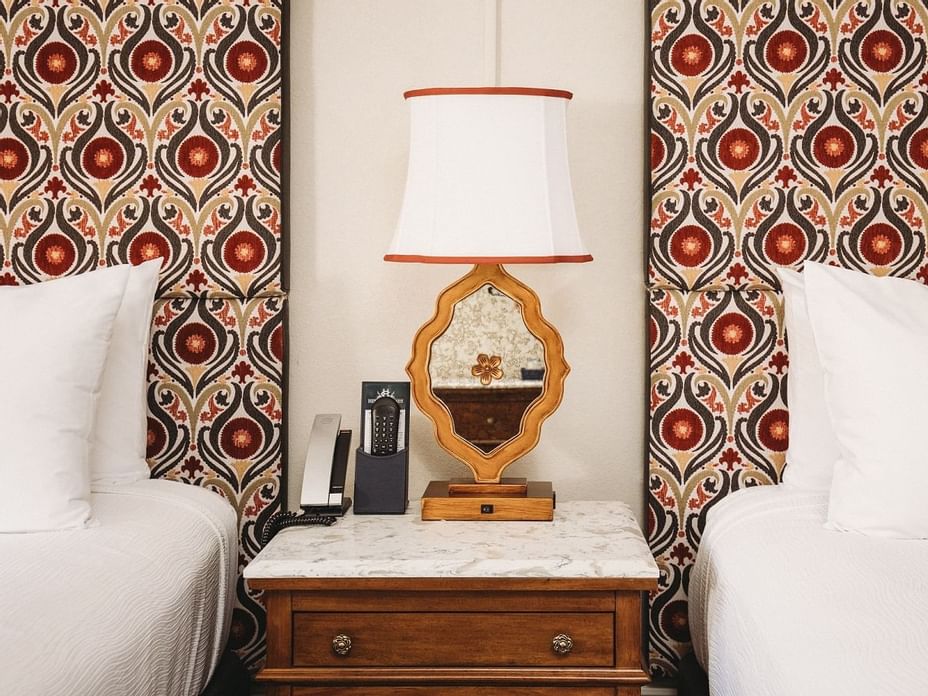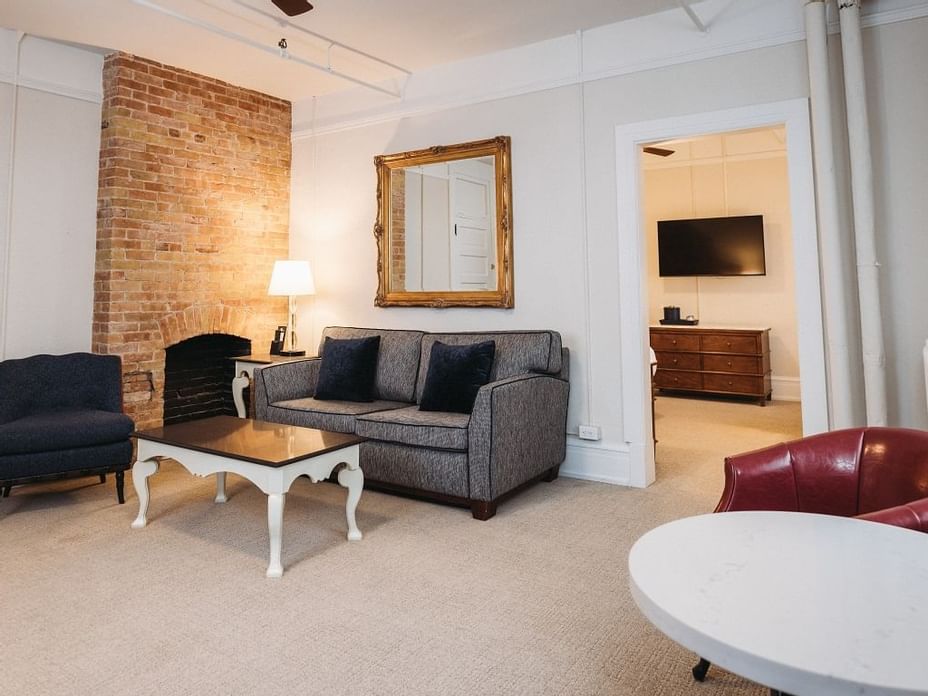 After a multimillion-dollar renovation of the fabled Hotel Colorado of which guest rooms were a major part, the historic Glenwood Springs hotel is ready to welcome visitors to stay in posh, updated accommodations. Newly finished guest rooms encourage relaxation in an atmosphere that's comfortable yet lux. Best of all, guests can make reservations now for the beautifully appointed rooms, just in time for upcoming getaways and family vacations.
Comfort is King and Queen
Nothing says curl up and stay a while like a fit-for-royalty-sized bed that invites visitors to unwind and launch their vacation dreams. An oversized, upholstered headboard in a pattern that recalls Victorian-era elegance sets a sophisticated tone. Beds are dressed to the nines as well with 100 percent microfiber sheets for luxurious softness. A plissé fabric microfiber comforter adds a magical finishing touch, keeping guests warm in winter and cool in the summer. For a blissful night's sleep, pillows feature materials and a design to support a wide range of sleepers.
Extra Points for Style
While the bed and headboard draw the eye at first glance, chic supporting accessories throughout add both visual impact and practical convenience for hotel guests. Bedside tables are finished with thick slabs of white marble and topped with lighting that mirrors the shape of the headboards. The fixtures give a nod to the past and offer guests convenient access to tabletop outlets for electronic devices. In-room desks are fitted with sleek glass surfaces, task lighting and additional charging stations. Larger guest rooms, perfect for families, also include sleeper sofas with genuinely comfortable mattresses, as well as conversation areas styled with leather chairs in colors that match the room décor.
Details Make the Difference
Refined touches further elevate Hotel Colorado's refurbished guest rooms. Mornings start right with the help of Keurig coffee makers in each room. Guests also have the option of visiting Legends Coffee and Gift Shop in the lobby for a barista-made brew. Flat-screen televisions are mounted to the walls to save space and give surfaces an uncluttered appeal. In the bathrooms, luxury bath and body amenities include Gilchrist & Soames soap, lotion, shampoo and conditioner. Invoking a spa-like feel, Turkish cotton bathrobes for lounging await guests. Even the smallest details have been considered, such as in-room waste receptacles and ice buckets that incorporate colors matching the room décor.
Beyond the Threshold
The upscale experience continues as you venture out to explore the hotel and the town. Hallways and elevator landings have been refreshed and modernized. New carpeting and exquisite chandeliers grace the hallways, while elevator doors open up to tiled surfaces on each floor of the hotel. Ride the elevator to the main floor to enjoy the iconic ambiance of Hotel Colorado that dates back to 1893. From mementos of past visitors like President Roosevelt and the "Unsinkable" Molly Brown, visitors will find traces of history around every corner.
Grab a coffee, snack or souvenir at Legends Coffee and Gift Shop or linger longer for a meal or cocktail at Hotel Colorado Restaurant and Bar. Farther afield, choose your adventure in Glenwood Springs—relax in hot springs, seek high-elevation thrills at Glenwood Caverns Adventure Park, and ski or snowboard at Sunlight Mountain Resort. Visit our Hotel Colorado website for even more options.
Making guests feel comfortable and welcome has been the goal of Hotel Colorado owners and staff for nearly 130 years. The recent guest-room renovations are the latest chapter in an ever-evolving story that begins and ends with you, our guests. Learn more and make reservations to stay at Hotel Colorado in Glenwood Springs today!