Spooky: Is Hotel Colorado Haunted?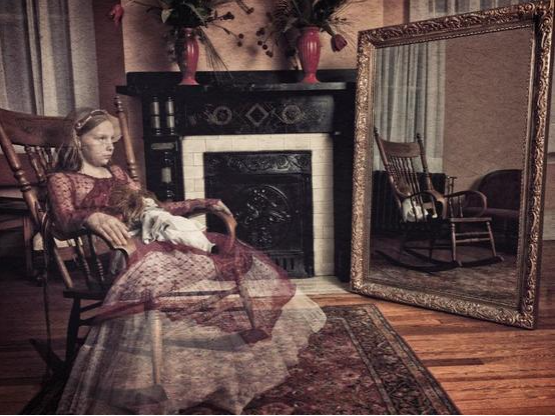 Built in 1893, there have been many tales of otherworldly occurrences at Hotel Colorado. Given its history, it's not surprising. The hotel has purportedly been the site of a murder, a fatal accident and a morgue. The abundance of strange phenomena has even attracted the attention of real life "ghost busters," paranormal experts who have scientifically measured and monitored the hotel's supernatural activity.

Hotel Colorado Ghosts—Real or Not? You Decide

Who: Hotel Colorado is said to be the ghostly haunt of many spirits. Though no one knows for certain, some speculate that several apparitions are former owners and managers including Walter Devereux, E.E. Lucas and Hervy Lyle. Other ghosts include that of a nurse involved in a love triangle who was murdered by one of her jealous lovers, a young girl who fell to her untimely death from a balcony, a housekeeper who unpacks and repacks guest's clothing, an old woman who randomly appears in the basement and a former hotel construction worker who skulks around in the attic.
What: The most common unexplained phenomena include flickering lights, swinging chandeliers, pockets of cold air, locking and unlocking of doors, knocks on doors with no-one there and distinct smells such as cigar smoke and flowery perfume.
How: The equipment paranormal detectives used to determine the presence of the supernatural included cell sensor EMF meters which measure variations in electro-magnetic fields, as well as infra-red cameras, thermal scanners, digital cameras and night vision camcorders.
When: Most paranormal activity at Hotel Colorado is reported between the hours of 2 and 4 a.m., however when paranormal experts visited, they found that activity was highest between midnight and 1 a.m.
Where:
The hotel's most haunted spaces include the basement, site of a morgue when the hotel was requisitioned by the navy as a convalescent hospital during WWII. However, during their visit, experts did not detect any paranormal activity here, although they did admit the basement at night was rather creepy.
The most haunted guest rooms were determined to be on the 3rd and 5th floors where there have been frequent reports of ghostly activity. Investigators found high EMF fluctuations in the corridor with no discernable source for the spike. On the fifth floor, a photograph taken by them showed an unexplained orb or what is called "spirit energy."
The two bell tower suites are among Hotel Colorado's most coveted guest rooms. One of the suites is named after its most famous guest—Titanic survivor, the "Unsinkable" Molly Brown. Though both suites regularly report high paranormal activity, none was detected during the formal investigation.
Oddly enough, when the researchers wrapped up their inquiry, they retired to their room where they experienced the most unusual activity of all. While reviewing the data, the light in their room turned off. When one of the investigators stood up to turn it back on, halfway to the switch, the light would illuminate on its own. After playing this game several times, the investigator asked the ghost to please stop, which it did. At bedtime when they turned the lights out for the night and were almost asleep, the lights mysteriously turned on again. The investigator responded, "very funny," and the light went out for the final time. Fortunately, Hotel Colorado's ghosts seem to be of the curious, playful, friendly sort.
Is Hotel Colorado haunted? Many believe it is. According to one source it is considered one the most haunted hotels in Colorado! There's only one way to find out for sure. Book a stay at Hotel Colorado, sometimes called "Apparition Manor," in October and be sure to let us know if you experience anything spooky!

Reserve your room at the Hotel Colorado today!