2020 Thanksgiving-to-Go at Hotel Colorado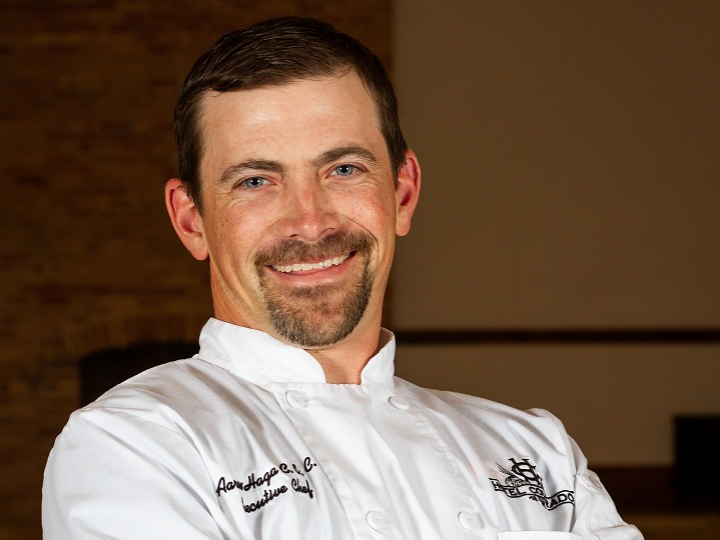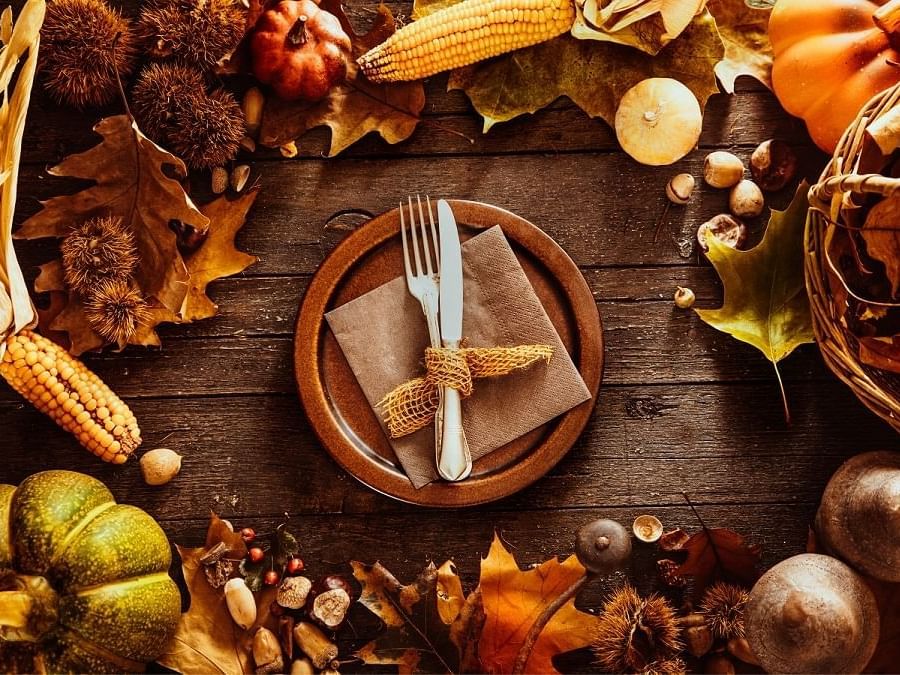 This year has been anything but conventional, yet some traditions are worth going to extraordinary lengths to preserve, especially when it comes to Thanksgiving dinner with all the fixings. Instead of the big, indoor, sold-out dining event that has taken place at Hotel Colorado in years past, Thanksgiving-to-Go is a new way to savor the same inspired holiday feast in 2020—only this time you'll be serving it in the comfort and safety of your own home.

"Thanksgiving is one of the greatest holidays to me as a chef because it's so focused on that family dinner. In fact, it's one of the reasons I became a chef—those many memories of fantastic meals with my family," Haga explained. "We've had to cancel so many things this year because of the pandemic; let's not cancel Thanksgiving. Everyone can do this [Thanksgiving-to-Go]; do it safely, and still enjoy Thanksgiving with a homecooked meal—just maybe without all the work and mess.
"The idea behind Thanksgiving-to-Go was that people could skip the grocery store, skip the crowds and let me do all the shopping and cooking. All they have to do is come to the Hotel Colorado and pick everything up," he said.

Hotel Colorado's Thanksgiving-to-Go Menu
• Couscous, roasted butternut squash, and mushroom salad with fresh garden greens, cherry tomatoes, cucumbers, carrots, croutons with both ranch and balsamic dressings
• Assorted homemade dinner rolls and butter
• Fresh, Colorado-raised, slow-roasted turkeys that are pre-carved with dark and light meat already separated for serving ease
• Yukon whipped potatoes
• Traditional Thanksgiving stuffing with pan gravy
• Homemade cranberry sauce
• Vegetable medley
• Whole apple pie with cinnamon crumb topping
Haga is offering Thanksgiving dinner in two sizes—for 6 or 10 people. The cost is $299 plus tax for the six-person serving size and $499 plus tax for 10 people. "It comes out to about $50 per person," Haga said. "When you factor in the time to go to the grocery store, the shopping, the running around and all the work you're going to have to do in the kitchen, to me that's worth every bit of $50."
In addition to Thanksgiving-to-Go, Hotel Colorado will be serving two in-house Thanksgiving specials for hotel guests—a roasted turkey plate and a prime rib plate along with a special dessert. Guests may also order from the regular, full menu.
Easy to Order, Pickup & Prepare
Orders for Thanksgiving-to-Go can be placed with Hotel Colorado anytime from now through Nov. 20, 2020 by calling 970-928-3785. They'll be ready for pick up on Wednesday, Nov. 25, 2020 the day before Thanksgiving.
"That way, on Thanksgiving, people can be with their families and enjoy the day," Haga said. Included will be a detailed set of instructions on how to reheat the hot food including the turkey, whipped potatoes, stuffing and pan gravy. "We're taking all the guesswork out of it for people so they can relax." With no dirty pots and pans lingering in the kitchen, after dinner cleanup is a cinch as well.
Happy Memories are the Best Holiday Tradition
"Thanksgiving this year is certainly different than any other year we've ever encountered. It's a holiday that's all about family and I think that's more important than ever," Haga said. In addition to eating a great meal, he also suggests that families make time to visit Hotel Colorado to view the holiday displays throughout the lobby and to check out the massive display of colorful lights and décor in the courtyard. "It's a great way to get into the holiday spirit."
Call 970-928-3785, to place your Hotel Colorado Turkey-to-Go order today.