The Beat Goes On: Music Returns to Hotel Colorado and Glenwood Springs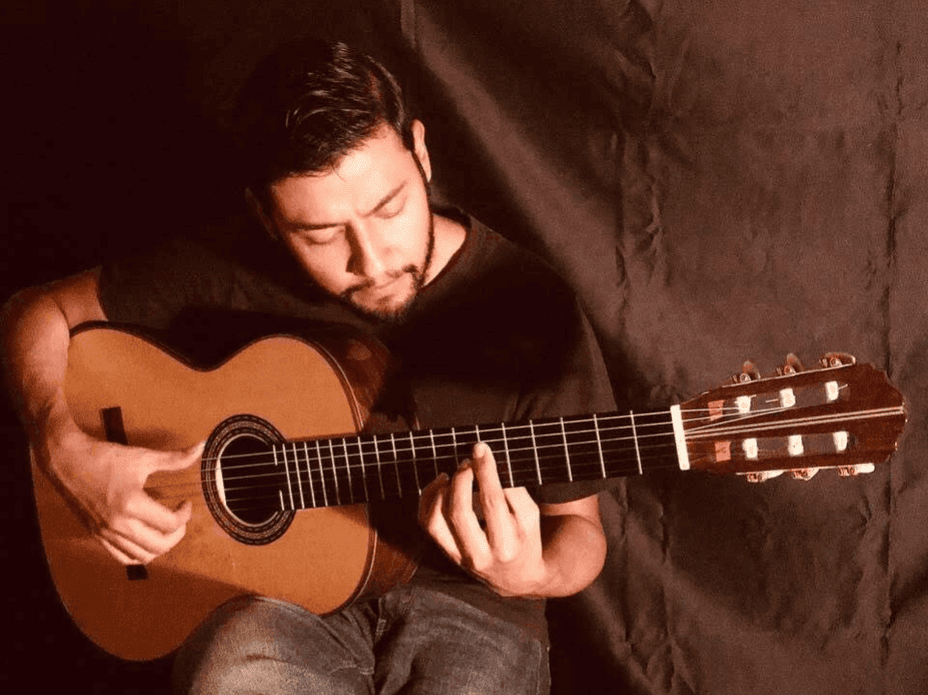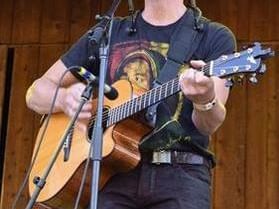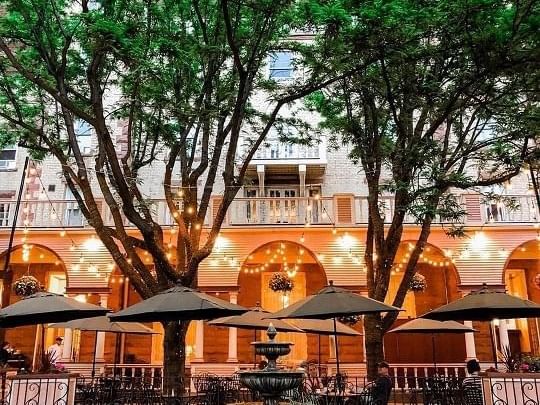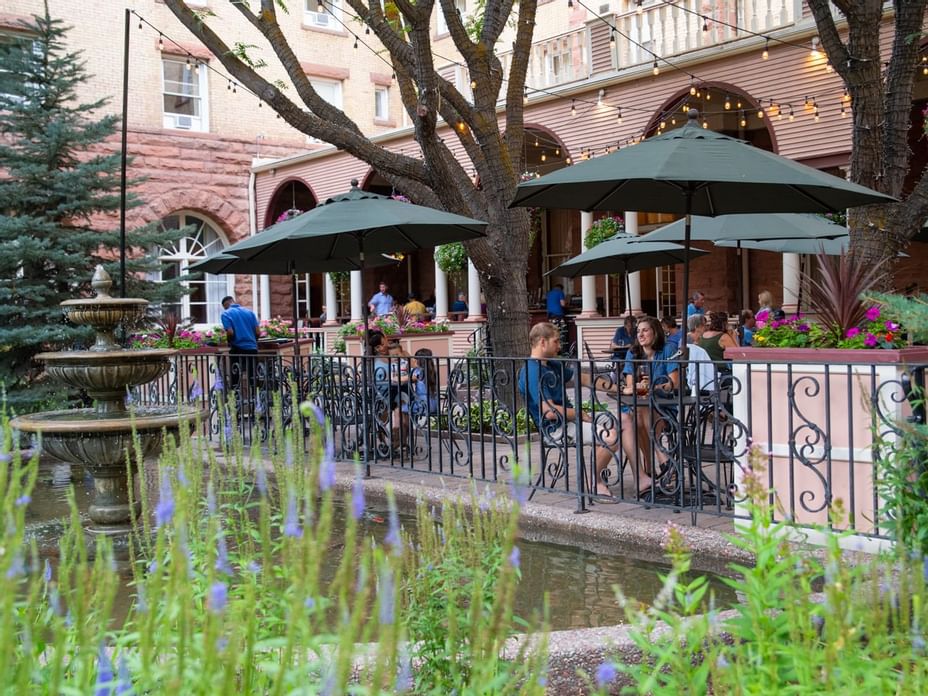 Hotel Colorado, the iconic historic lodging property in Glenwood Springs, is getting the band back together, so to speak. "After a hiatus in events due to the pandemic, we couldn't be more jazzed to invite the public back for musical entertainment starting in June," said general manager Christian Henny. "I think as a community, everyone is ready to have some fun again."
Both the informal courtyard and the indoor bar setting typically feature one or two performers playing for visitors who also want to enjoy a meal at the Hotel Colorado Restaurant & Bar or drinks and cocktails from the Coppertop Bar. "It's a wonderful way to relax and enjoy summer at one of the best little music spots in town," Henny said.
Live Music Happening at Hotel Colorado
Visitors can look forward to tunes at Hotel Colorado two days per week from June through September. The first two concerts—Thursday, June 3 and Sunday, June 6—will take place at the indoor bar, and from June 10th on, be held in the courtyard.
Rodrigo Arreguin fans will be thrilled to learn the consummate strummer and crooner will be back in his usual Thursday evening slot from 7 to 9 p.m., as well as for Father's Day on Saturday, June 19. On Thursdays, July 15 and 22, singer and songwriter, Toph will sub in to perform his solo act that features guitar, ukulele, percussion and vocals.
On Sundays from 4 to 7 p.m., Richard Ganson will take the stage playing guitar and harmonica and singing a mix of favorites from blues, rock and reggae genres. Ganson has played with music legends Vince Gill, Joe Cocker and the Nitty Gritty Dirt Band.
Rock & Roll! More Music in Glenwood Springs
Live music is part of the summertime vibe in the hot springs town. Plan to catch a few of these performances on your next visit.
Bethel Plaza (Under the pedestrian bridge in downtown Glenwood Springs)
Bob Campbell plays keyboard and sings, entertaining guests while they dine and mingle downtown. He keeps his own schedule, so check in regularly to see if he's performing.
Saturday, June 19 (Father's Day) - Part of the City's "Berry Special Weekend" event, enjoy complimentary strawberries and ice cream and listen to live Celtic music from 12 to 2 p.m.
Friday's on 7th is a weekly celebration that includes a variety of artists performing live music. It runs July 2 through August 13 from 5:30 to 7 p.m.
Glenwood Caverns Adventure Park (concert-goers must purchase a Glenwood Gondola ticket to access the mountaintop venue)
Music on the Mountain, an annual concert series at the mountaintop theme park, has four performances scheduled for late summer and fall: August 21 and 28 and September 11and 18. The Adventure Park is still rounding out its lineup, check here for the latest.
Friday Afternoon Club gets the weekend started at Glenwood Caverns Adventure Park from 4 to 7 p.m. under the roof outside the gift shop. Each week spotlights a different artist.
Two Rivers Park
Glenwood Springs Independence Day Celebration will take place from 12 to 6 p.m. In addition to Americana-themed activities, three bands will perform at the half-shell stage—the first from 12 to 1:30 p.m., the second from 2 to 3:30 p.m. and the last from 4 to 5:30 p.m.
Enjoy the sounds of summer beginning with live music at Hotel Colorado. Listen up and book your stay today!
Photo Credit:
1 - Rodrigo Arreguin Guitar (Hotel Colorado Tursday performer)
2 - Richard Ganson (Hotel Colorado Sunday performer)
3 - Hotel Colorado Courtyard (live music performance spot June 10th - September, weather permitting)
4 - Hotel Colorado Courtyard (live music performance spot June 10th - September, weather permitting)
5 - Bethel Plaza Photo by Matt Nunez